Discover more from Callaway Climate Insights
Callaway Climate Insights provides news, critical analysis and original perspectives at the intersection of global finance and the challenges of climate change. 
Over 3,000 subscribers
Ambitious climate goals could go up in smoke at EU summit 
Budget meeting for next seven years faces challenge from the 'frugal four'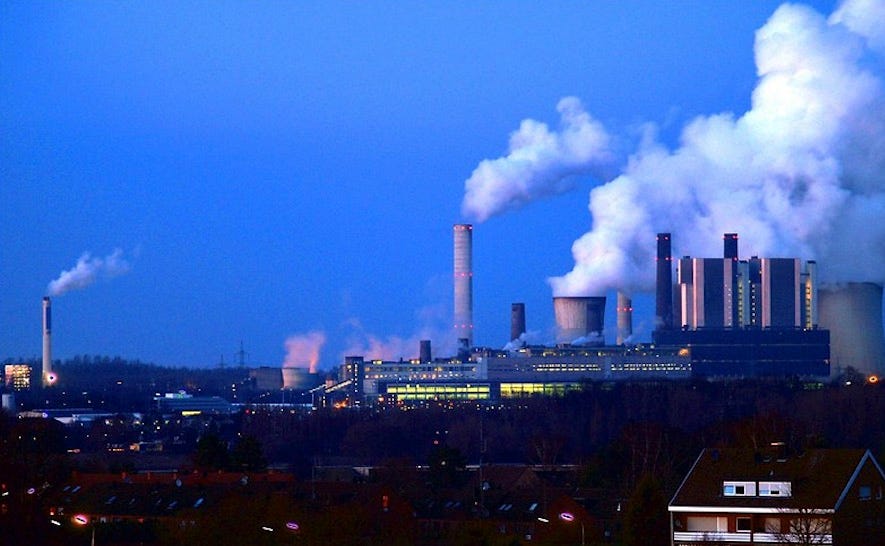 By Elizabeth Hearst 
(Elizabeth Hearst is a journalist based in Ireland and a graduate of Dublin City University's Masters of Journalism. She has interned with the Racing Post — the UK and Ireland's top horse-racing newspaper. She has worked for the National Broadcaster RTE at the Irish General Election.)
DUBLIN (Callaway Climate Insights) — Climate objectives may be put on the back burner when European Union leaders meet on Friday to hash out the EU's projected €1 trillion 2021-2027 budget. 
It is expected that some of the EU27 leaders will try to haggle over the proposed €750 billion recovery stimulus fund post Covid-19. However, German chancellor Angela Merkel has warned against spending drawbacks by the "frugal four" (Austria, Denmark, The Netherlands and Sweden), as reported by Politico. 
Although the impact of climate change and the proposed climate objectives may have slid down the pecking order, environment ministers made it clear that a green recovery was still on the agenda in a joint statement released on Monday. 
Europe's recovery stimulus must "go hand in hand with ambitious and cost-effective climate action and environmental protection." stated the ministers. 
The goal of climate neutrality by 2050 is something that the Polish delegation found challenging, and as the only country who did not sign up to the pledge at an EU summit in December, it said it needed more time to evaluate the implications for its economy. 
In a recent opinion piece in EURACTIV, Poland's climate minister, Michal Kurtyka, emphasized the importance of achieving these targets and said, "The current pandemic has reinforced our belief that the path of transformation leading towards low and zero emissions is absolutely correct ... Poland absolutely needs green investments as they are going to help drive the economy, create new jobs and strengthen the competitive advantage of our domestic businesses on the international markets." 
European Council President Charles Michel stressed that climate objectives will not go up in smoke in the wake of Covid-19 and said, "Climate transition remains our top priority," and added that the upcoming budget will "comply with our objective of climate neutrality by 2050, the EU's 2030 climate targets, and the Paris Agreement." 
Speaking about the upcoming seven-year budget, Michel said, "For the first time we propose to target 30% of funding on climate-related projects." 
However, this 5% increase on the European Commission's 2018 targets is not enough for climate activists, who see a potential lag in action due to Covid-19. 
As reported by EURACTIV, Sebastian Mang, a spokesperson for Greenpeace, was critical of the move and said, "Whilst the increase of the climate spending target to 30% is a step in the right direction, this is not sufficient as polluting industries will continue to be eligible to receive EU funding under the current proposal." 
Following this weekend's summit, the emphasis climate objectives will have on the next seven-year European budget will be clear, and it will be up to each member state to implement it going forward. Until then, EU ministers will continue to barter their demands. 
Above, a coal-powered plant in Germany. Photo:
Oliver Wald
/flickr.