AT&T's Carroll on going nationwide with new climate resilience tool
The company expands its tool after a pilot in four Southeastern states and will make data public to show future climate impact neighborhood to neighborhood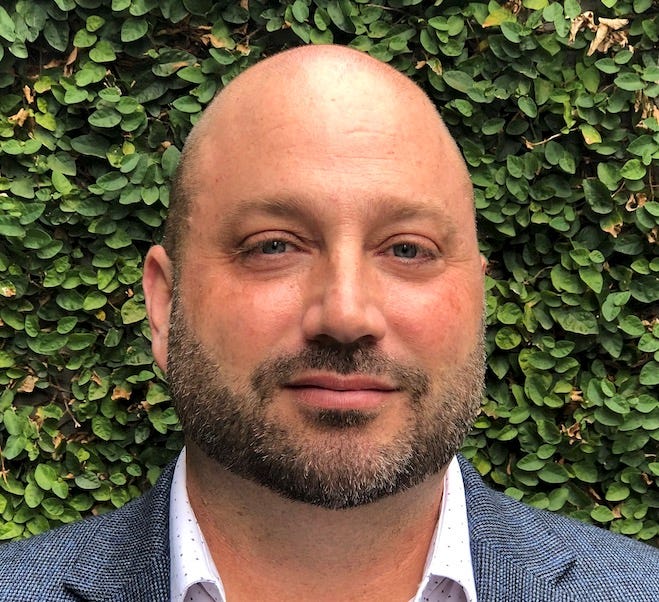 (David Callaway is founder and Editor-in-Chief of Callaway Climate Insights. He is the former president of the World Editors Forum, Editor-in-Chief of USA Today and MarketWatch, and CEO of TheStreet Inc.)
SAN FRANCISCO (Callaway Climate Insights) — Being from California, Shannon Carroll (above) knows the impact wildfires and drought can have on neighborhoods and communities. As the director of global environmental sustainability at AT&T (T), he also knows the cost of severe weather events to companies — about $1 billion in recovery expenses over the past five years in AT&T's case.
That's why he is excited about expansion of a new tool the company is using to project that impact up to 30 years into the future. The company's Climate Change Analysis Tool (CCAT), which it has been piloting in four states in the Southeast studying flooding patterns, will be expanded nationwide, adding other severe weather impacts in places like the West Coast.
"It's our way to prepare for the future impact of climate change," Carroll told Callaway Climate Insights this week. "It takes all of our network infrastructure information and using the software tool overlays it with climate data."
The expansion of new tool was part of a broad strategy announced by AT&T last week to make its network carbon neutral by 2035. The strategy includes virtualizing many of its network functions, transitioning its vast fleet of passenger vehicles and bucket trucks to lower emissions, and energy efficiency across its network.
Data from the tool will be made accessible to the public, which would allow not just AT&T but the communities it serves as well as anyone else use the data to project the impact of flooding, fires and hurricanes on different geographic locations.
"We want to be part of the solution," Carroll said, explaining why it is making the information public. "We want everyone to be resilient."
The company is working with data from Argonne National Labs to gather and process the climate data, which it then overlays on its own data about its network assets and where they are.
AT&T discloses its global carbon footprint once a year. In 2019, it was 10.4 million metric tons, down from 12 million in 2018, according to the company.