Discover more from Callaway Climate Insights
Callaway Climate Insights provides news, critical analysis and original perspectives at the intersection of global finance and the challenges of climate change. 
Over 3,000 subscribers
Battery boom: Energy storage may be at a tipping point
Southern California Edison makes deals with four companies for 770 megawatts of new battery-based energy storage.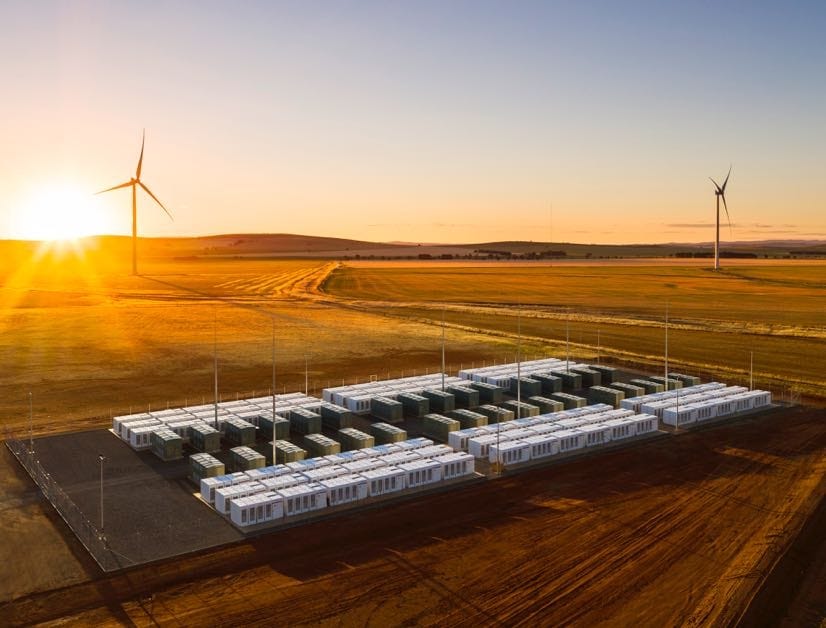 By Darrell Delamaide
(About the author: Darrell Delamaide is a freelance journalist based in Washington, D.C. He has specialized in business and finance over a long career, writing for Barron's, Dow Jones, Institutional Investor, Bloomberg, and MarketWatch, among others. He has written extensively about energy, economic and monetary policy, banking, capital markets, politics and regulatory affairs. A longtime correspondent in Europe, Delamaide also has written about international economics, global markets, foreign policy, and other international topics.)
WASHINGTON, D.C. (Callaway Climate Insights) — Batteries may be reaching the critical mass to make solar and wind power reliable sources of energy. Sharp declines in the price for lithium ion batteries and the development of large-scale redox flow (after reduction–oxidation) batteries promise to make energy storage — the only answer to bridging over the intermittency of solar power — an affordable and practical reality.
Storage is the key to households tapping into their own solar panels and to utilities making renewable energy a reliable base-load source for power. Pumped hydro storage, where excess energy is used to pump water to be used to generate hydroelectric power, accounts for most of current energy storage but it is site-specific and raises environmental concerns.
This has made battery storage the Holy Grail of renewable power proponents. But for decades, affordable battery storage has been elusive, always just beyond reach. That's about to change.
Expanded storage capacity will open the door to using solar and wind, as well as wave, tidal and other renewable sources, to a much greater degree as governments target carbon goals. Consumers and investors will have wider access to renewable energy to stake out a sustainable future.
In Germany — the European leader in renewable energy — 65,000 homes installed solar batteries last year, so that the total has doubled to 206,000 in just two years, according to a survey by marketing firm Eupd Research. 
At the same time, battery prices in general have fallen 87% since 2010, to an average $156 per kilowatt hour in 2019 from $1,100, and should reach $100 per kwh by 2023, according to BloombergNEF. 
In California, the world's fifth-largest economy and the U.S. leader in solar power, an expert at the University of Southern California is calling for a target of 1 million batteries by 2028. Fran Pavley, environmental policy director at the USC Schwarzenegger Institute, says the state can thus duplicate its feat of getting 1 million solar panels on homes, farms, schools and businesses.
Tesla (TSLA) has been a strong proponent of lithium-ion batteries for both personal and utility use, and its 100-megawatt battery farm in South Australia, the Hornsdale Power Reserve (pictured above), is the world's leading lithium-ion storage unit, with plans to increase capacity by another 50 megawatts. Tesla, based in Palo Alto, Calif., is also part of a bid on a 600-megawatt solar battery farm near Geelong in the Australian state Victoria.
In its first-quarter report recently, Tesla said utility demand is booming. "We have seen an inflection point in interest for utility level storage, primarily driven by progress in reducing costs," the company said. "At the moment, the demand level for this product remains above our capacity."
At the same time, Tesla is seeing high demand for its Powerwall unit for homes, with 40% of residential solar customers buying at least one unit. Installations passed 100,000 in the first quarter.
Tesla CEO Elon Musk says its planned "Battery Day" — now tentatively set for the second half of May after being postponed from April — will be the "one of the most exciting days" in the company's history. 
Another type of battery that lends itself to much greater capacity, suitable for grid-scale storage, is the vanadium redox flow battery. These are huge constructions, using tens of thousands of gallons of electrolyte solution. A pilot installation in San Diego can store 2 megawatts, enough electricity from solar panels to power 1,000 homes for four hours.
Unlike solid batteries, the vanadium flow batteries don't degrade over time. The electrolytes don't get exhausted, but can last indefinitely. The vanadium flow batteries have not yet been commercialized and lithium ion has a head start, but proponents believe its advantages over lithium ion for large-scale long-duration storage are compelling.
However, vanadium is expensive to extract and is used for alloys in the auto industry, which can lead to price fluctuations. One solution being pioneered by Avalon Battery, in partnership with Bushveld Minerals, is to rent the vanadium electrolytes to cut down on the price. This was the technique used for the solar micro-grid built by Sandbar Solar & Electric in Santa Cruz, Calif. 
USC researchers are experimenting with redox flow batteries using cheaper materials, specifically, iron sulfate solutions and anthraquinone disulfonic acid (AQDS).
NextEra Energy (NEE), a leading renewable energy developer, is keeping its focus on lithium ion, however. The Juno Beach, Fla.-based company said last month it will invest $1 billion on battery storage next year. But as Chief Financial Officer Rebecca Kujawa made clear in an October earnings call, lithium ion producers are the ones investing in manufacturing scale and that is bringing prices down.
NextEra Energy Resources, the company's infrastructure unit, is also taking part in the mammoth project announced last week by Southern California Edison for a total 770 megawatts in storage capacity, including a facility to store 230 megawatts in connection with NextEra's McCoy solar farm. The total capacity, which is to go on stream as early as next summer, exceeds the 523 megawatts installed nationwide in 2019.
NextEra already has the biggest market capitalization of any U.S. power holding company. The stock is off its February high above $280 in the wake of the coronavirus sell-off, but has rebounded to about $230, giving it a market cap of about $112 billion.
Skeptics still see battery storage as something of a chimera, not quite ready for prime time, but proponents see momentum gathering for batteries to make the promise of solar and wind come true. Wood Mackenzie forecast in March the U.S. energy storage market will grow sixfold over the next couple of years, to $4.2 billion by 2021 from $712 million in 2019, and reach $7.2 billion by 2025.
RenewableUK, a nonprofit trade association focused on wind power, reported in December that the cumulative capacity of battery storage planning in the UK had risen to 10,500 megawatts from 6,900 megawatts a year ago, compared with just 2 megawatts in 2012. The pipeline is expected to grow further, with grid-scale projects in particular increasing.
The association's international directory lists 335 members, including academics and sponsors in addition to companies. German giant RWE and British units of Electricité de France and E.ON, another German utility, are among the members.
"Energy storage has reached a tipping point," Barnaby Wharton, director of Future Electricity Systems at the nonprofit, said at the time, "with major companies entering this new market, providing new services to guarantee the security our energy supplies and maximizing the amount of power available, providing massive benefits to consumers."
Above, Hornsdale Power Reserve, Australia.