Discover more from Callaway Climate Insights
Callaway Climate Insights provides news, critical analysis and original perspectives at the intersection of global finance and the challenges of climate change. 
Over 3,000 subscribers
Biden, the Rockefellers, and the case for faster fossil transition
Welcome to Callaway Climate Insights, and especially to our new subscribers. Please enjoy and share, and if this was forwarded to you, please subscribe.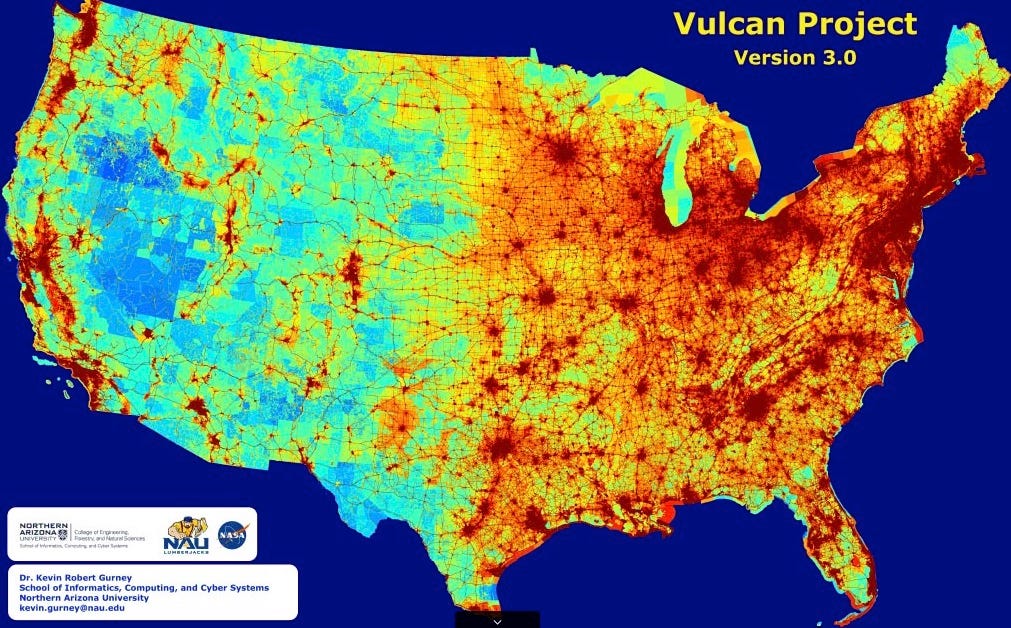 Above,
emissions map of the U.S.
with details on economic sector, fuel and combustion process. Image: Northern Arizona University.
Like many students of the Covid crisis, I've become fascinated with parallels to how the Spanish Flu pandemic a century ago impacted society, which is why I was drawn to this op-ed in the New York Times over the weekend by members of the Rockefeller family, talking about how their famous ancestor's fortunes were built in part during that era by a transition from fossil fuels to banks.
The fifth-generation Rockefellers wrote how John D. Rockefeller Jr. diversified out of oil and into banks during the pandemic to spread his bets during the time of economic uncertainty. (His father, oil tycoon John D. Rockefeller Sr., was the founder of Standard Oil.) They argue that today's banks should do the same, not only to diversify risk but to help battle climate change, which wasn't seen as much of an issue 100 years ago.
Banks, particularly JPMorgan Chase (JPM), have been slow to move hundreds of billions of dollars in loans out of the fossil fuel space, but there are have been encouraging signs recently. One of them just today, when 30 large asset managers agreed to reduce emissions in their portfolios by almost a third by 2025.
As the emissions map of the U.S. above shows, there is a need for this type of transition now, not in 2050, when many banks and companies have said they will be zero carbon or carbon neutral. Each pledge by banks or asset managers to take action in the near term is a step forward, and their focus will result in better returns for their investors, short-term and long-term, as we saw from BlackRock's (BLK) earnings today.
The United Nations released a report this week that showed that climate-related disasters, such as floods, wildfires and storms, more than doubled in the past 20 years over the previous 20. If that's gotten the attention of the Rockefellers, investors should pay attention.
More insights below. . . .
And don't forget to contact me directly if you have suggestions or ideas at 

dcallaway@callawayclimateinsights.com

.
---
What a Biden win might mean for sustainable investing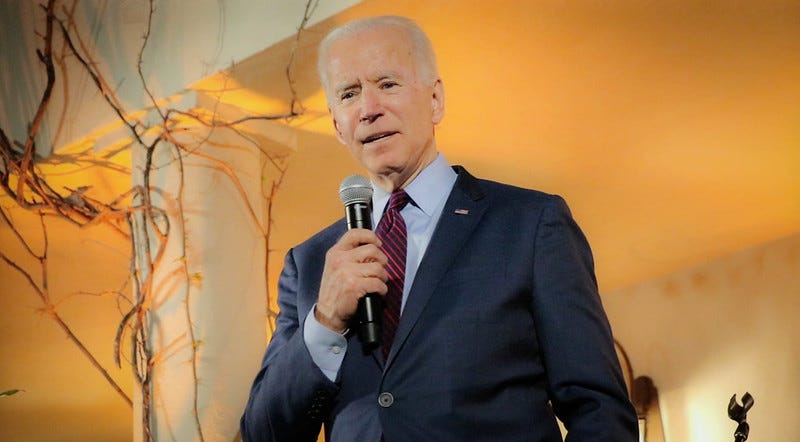 . . . . What's at stake for fighting climate change in the presidential election in three weeks could not be more dramatic, starting with President Trump's declared intention to drop out of the Paris Agreement the very next day, Nov. 4, and isolate the U.S. on the global climate stage. But a win by Sen. Joe Biden could underscore the surge in sustainable investing we've witnessed in 2020 by adding much needed political support to an already red-hot business effort, writes Bud Sturmak, a partner at Perigon Wealth Management, who oversees sustainable strategies for clients. The early steps by business have created the ability for government to make rapid changes, should Biden take the prize.
Underscoring the strong intentions of a Biden administration to act on climate, rumors have emerged in recent days indicating Biden may appoint a climate czar (possibly John Kerry or John Podesta) to help oversee the implementation of climate policies across various government agencies.

One cannot overlook the fact that under Biden's ambitious agenda, every company across every sector will be under increasing pressure to decarbonize. Additionally, there will likely be an increasing focus on how companies treat all stakeholders. From an investment perspective, there has been a significant investment performance disparity between sustainability leaders and laggards over the past few years, as noted by this ESG Primer from Bank of America/Merrill Lynch. . . . 
---
Data driven: 2020 State of Climate Services
---
News briefs: HSBC pledges $1 trillion in green financing
Watch this: The Countdown launch, a call to action on climate. The Countdown Global Launch features more than 50 speakers, activists, actors and musicians in five curated sessions of actionable and science-backed ideas, paired with moments of wonder, inspiration and optimism.
Editor's picks:
HSBC commits $1 trillion to green financing

Young whales find fine dining in waters off NYC

China's pledge to be carbon neutral: all GHG plus carbon sinks
---
Latest findings: New research, studies and projects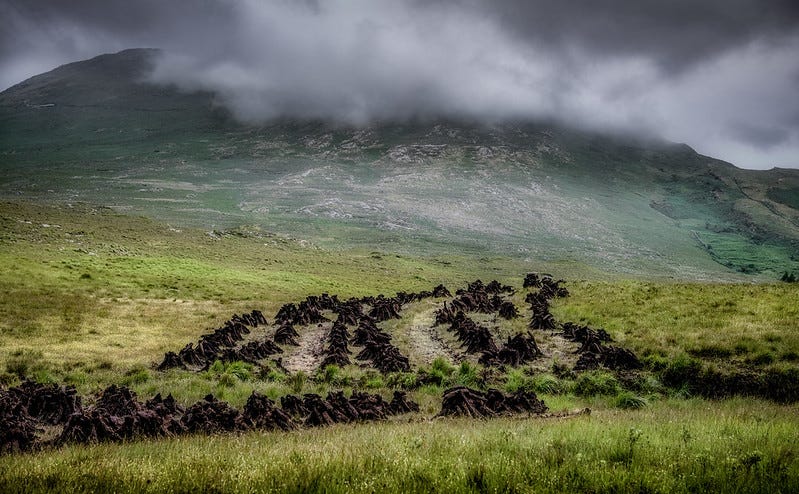 Protecting peat bogs to fight climate change
Protecting peat bogs could help prevent the worst effects of global warming, a new study has found. The New York Times reports that European researchers say protecting intact peatlands and restoring degraded ones are crucial if the world is to counter climate change. The report says the authors of the study, which was published in Environmental Research Letters, say peat bogs, wetlands that contain large amounts of carbon in the form of decaying vegetation that has built up over centuries, could help the world achieve climate goals like the limit of 2°C. of postindustrial warming that is part of the 2015 Paris agreement.
More research: 
Above, peat stacks in Connemara. Photo:
Bernd Thaller
/flickr.