Biomass industry warned not all organic material is carbon neutral
Renewable energy debate comes as EU focuses on biomass to meet 2020 targets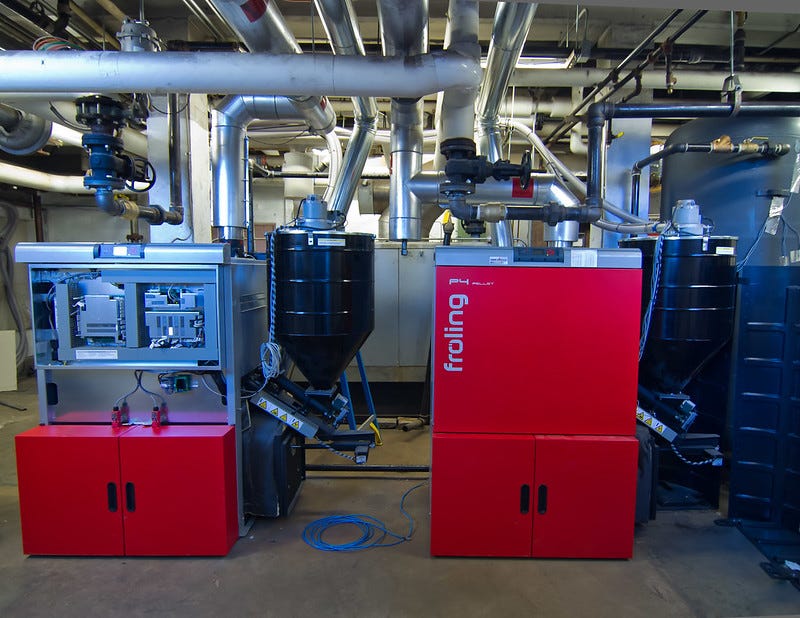 By Elizabeth Hearst
(Elizabeth Hearst is a journalist based in Ireland and a graduate of Dublin City University's Masters of Journalism. She has interned with the Racing Post — the UK and Ireland's top horse-racing newspaper. She has worked for the National Broadcaster RTE at the Irish General Election).
DUBLIN (Callaway Climate Insights) — A leading sustainability executive in the wood industry warned this week against categorizing all biomass as "good biomass" in an online debate during the EU's Sustainable Energy Week.
Jennifer Jenkins, chief sustainability officer at Enviva, the world's largest producer of industrial wood pellets used for electricity and heat production has stressed that not all biomass "should be categorized as carbon neutral."
In an online debate organized during EU Sustainable Energy Week, Jenkins spoke about the need for biomass to come from "low-value wood residues or smaller trees coming from timber harvests."
According to Eurostat, biomass represents almost 60% of the total renewable energy usage in the European Union, with policymakers in Brussels now faced with the task of ensuring renewable energy policies do not encourage the "wrong type" of biomass.
In comparison, the U.S. usage of biomass only amounts to 5% of total energy usage with 44% of this derived from wood, according to the U.S. Energy Information Administration.
The usage of biomass in the European Union is integral to countries such as Austria, Denmark, Finland, Latvia and Sweden, which all are unable to meet their 2020 renewable energy targets without it.
The European Commission announced it would undertake a comprehensive assessment of biomass supply and demand in Europe and globally with a view to "ensure that EU biomass-related policies are sustainable."
In its biodiversity strategy titled, "Bringing nature back into our lives" published in late May, the European Commission laid out its objective to ensure that the EU regulatory framework on bioenergy is in line with the "increased ambition set out in the European Green Deal."
The policy framework also noted the reduction in usage of "whole trees and food and feed crops for energy production" should be achieved.
Speaking at the virtual conference Martin Junginger, professor of energy and resources at Utrecht University, emphasized the importance of investment into the biomass sector. "Bioenergy is basically the backbone for some countries," he said.
Although he admits that biomass is not a carbon neutral energy source, he believes that its usage is far superior than our current reliance on fossil fuels. "If you burn biomass, then of course there is CO2 being emitted … Ultimately within two or three decades, even the lesser sustainable kinds of biomass will have repaid their carbon debt and perform better than fossil fuels," he said.
"Sustainable biomass is scarce," Junginger said. "So we have to think cleverly where we want to deploy it," he added. He believes that biomass should be used in priority "for industrial purposes which are harder to decarbonize," as well as heavy-duty road transport, shipping and aviation where biofuels can provide an alternative to hydrocarbon-based fossil fuels.
According to UN scientists, the next 10 years will be critical to ensure the world stays on track with the Paris Agreement.
To achieve those goals, carbon pollution must fall to net zero by 2050, according to scientists at the Intergovernmental Panel on Climate Change (IPCC).
Above, Tarm pellet boilers from Austria heat the Wallowa Resources Stewardship Center in Enterprise, Ore. Photo: Oregon Dept. of Forestry.