Discover more from Callaway Climate Insights
Callaway Climate Insights provides news, critical analysis and original perspectives at the intersection of global finance and the challenges of climate change. 
Over 3,000 subscribers
Brexit's climate threat to the EU, and the return of the 'zombie blazes'
Stephen Rae's European Notebook looks at the risk of the UK becoming a haven for heavy polluters, and the outlook for wildfires in the Arctic this summer.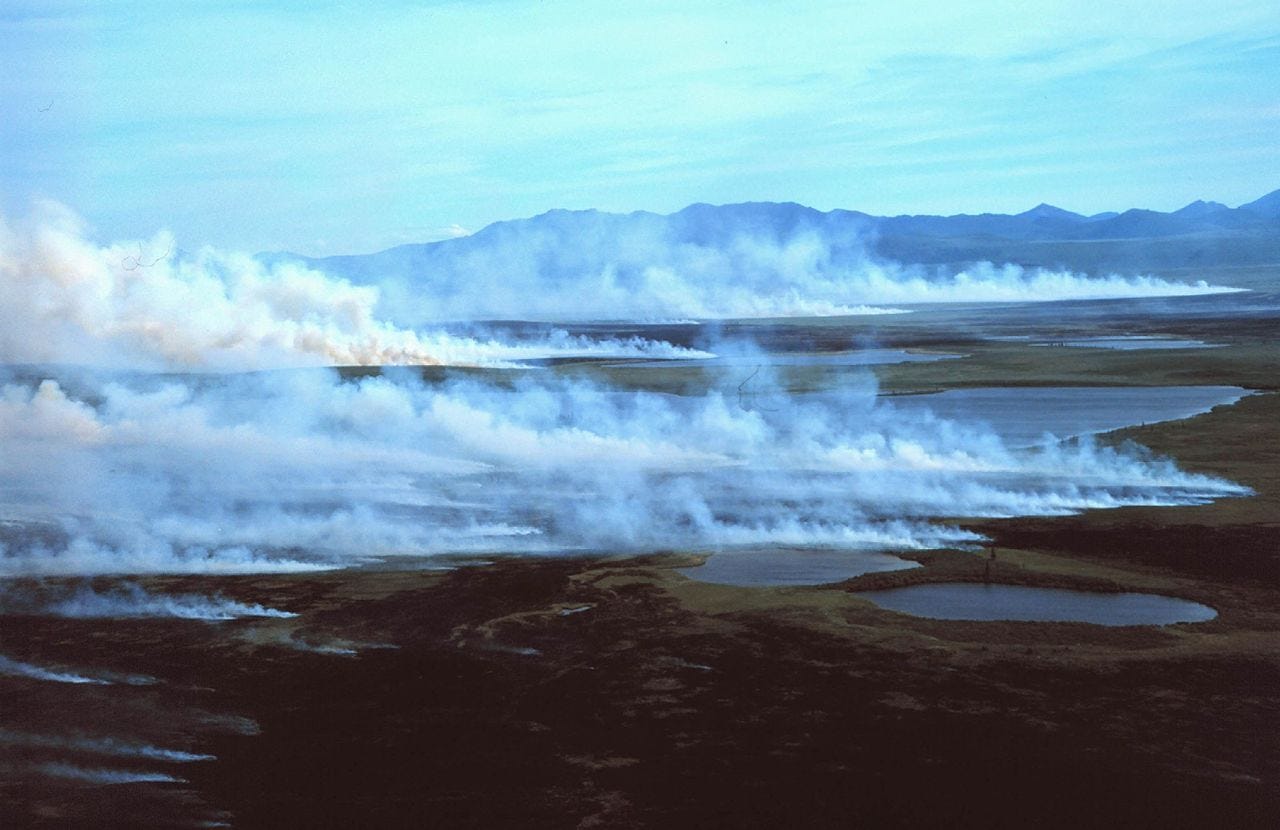 DUBLIN (Callaway Climate Insights) — As political observers point to the increasingly likely scenario of Britain crashing out of the European Union without a Brexit deal on Dec. 31, the implications also have an impact on climate policy.
Britain has now published its own Emissions Trading System (ETS), which includes plans to cut the present emissions cap by 5%.
Like the EU, the UK has set a target for carbon neutrality by 2050.
In a statement, the Department for Business, Energy and Industrial Strategy said, "We have procured a supplier who is building the registry — the main IT system for the UK ETS."
The UK side also confirmed it was looking at aligning with EU goals on climate and emissions trading "if it suits both sides' interests."
Europe, however, will be watching closely as it does not want a scenario where Britain becomes a haven for heavy polluters after Brexit. That's why the Commission is closely looking at the possibility of introducing a carbon border tax which would prevent polluting industries moving to the UK.
. . . .
The scenario of out-of-control fires — so-called "zombie blazes" — blighting pristine Arctic environments has emerged again this year. Seven of those fires were visible from space last June and since 2005 scientists have observed 39 separate "holdover" fires combusting out of sight within the peat soil right through winter.
Europe's Copernicus Atmospheric Monitoring Service says satellite photos indicate big problems in the Arctic region this summer. Says senior scientist Mark Parrington: "We have seen satellite observations of active fires that hint that zombie fires might have reignited."
Worst hit are the same areas in Siberia and Alaska that were ravaged in 2019. Temperatures there this period last year were up to 10 degrees C. above average.
Four universities and research institutes that form the Alaska Fire Science Consortium have revealed "increasing occurrences where fires survive the cold and wet boreal winter months by smoldering and re-emerged in the subsequent Spring."
Mike Waddington of Canada's McMaster University categorizes a zombie fire as one "that continues to burn underground and then re-ignites on the surface after a period of time."
Back at Europe's Copernicus agency, Parrington says, "we may see a cumulative effect of last year's fire season in the Arctic which will feed into the upcoming season and could lead to large-scale and long term fires across the same regions once again."
This month last year the fires are estimated to have caused 50 million tons of carbon to be released into the atmosphere.
Above, fire in a peat bog near the Baird Mountains, northwestern Alaska.   Photo: Western Arctic National Parklands.