Discover more from Callaway Climate Insights
Callaway Climate Insights provides news, critical analysis and original perspectives at the intersection of global finance and the challenges of climate change. 
Over 3,000 subscribers
Canada's new greenhouse gas rules set stage for startup software battle
Arolytics among young companies competing to help fossil fuel makers cut fugitive emissions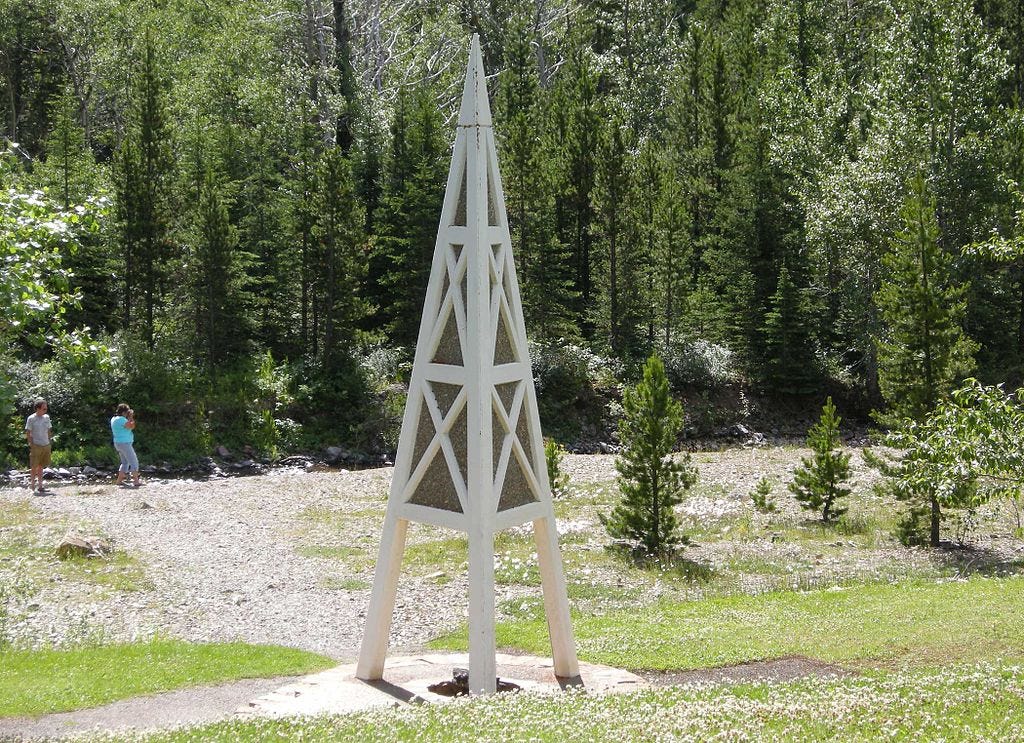 By Avery Mullen
(Avery Mullen is a business and technology reporter at Entrevestor.com, and a journalism student at the University of King's College. His work has previously appeared in The Globe and Mail, The Chronicle Herald and BetaKit. Find him on Twitter @mullenreporting.)
HALIFAX, Nova Scotia (Callaway Climate Insights) — When Canadian Prime Minister Justin Trudeau was re-elected last year, the sea change he had long promised for the country's oil and gas industry began to take shape, as the government made good on its promise to attempt to slash greenhouse gas emissions.
In January, the Trudeau government rolled out strict new rules governing methane emissions from oil and gas wells, requiring producers to reduce their methane emissions by 2025 by 40-45% compared to 2012. That translates into a need for exact measurements of emissions, which spells opportunity for Halifax-based software startup Arolytics.
Fracking wells release methane from leaks in piping and machinery, called fugitive emissions. According to environmental lawyer Sander Duncanson, a partner at Osler, Hoskin & Harcourt, the industry has historically relied on emissions estimates to satisfy regulators — rather than sweeping measurement regimes.
"There's been a push in recent years … to position Canada as one of, if not the, top jurisdiction globally in terms of environmental performance," Duncanson said in an interview. "Oil and gas was identified as one of the areas where governments could achieve the most bang for their buck."
Measuring methane releases is possible only with the help of expensive equipment, such as infrared cameras and sometimes even drones. And consolidating the data into easily readable reports for regulators requires expensive human effort.
Arolytics began as a consulting firm helping oil and gas producers prepare for the looming regulatory crackdown. Now, it also sells software that automate the tracking and reporting process.
AROviz, as cofounders Liz O'Connell, Emmy Atherton and Dave Risk named their program, converts raw emissions data into easily understandable visualizations and explanations. It identifies which equipment is most prone to leakage and automatically compiles regulatory compliance reports.
The company grew out of research conducted at St. Francis Xavier University's FluxLab climate research laboratory.
O'Connell, Atherton and Risk were developing technology to track methane releases from melting permafrost in the Arctic. When the Trudeau government announced its plans for the oil and gas sector, they decided to create a company applying their expertise to monitor fugitive emissions.
O'Connell is now based out of Calgary, Canada's energy capital, while Atherton works out of East Coast startup incubator Volta Labs. Located in a concrete office tower dating back to the 1970s, Volta is part co-working facility and part community hub.
O'Connell and Atherton said in an interview that, by paring down the human resources needed to collate countless fugitive emissions data points into comprehensible reports, they can often save their clients hundreds of thousands of dollars and help them avert what Duncanson characterized as potentially destructive levels of additional overhead.
"These are often very expensive initiatives that are being pushed on producers at a time when those producers are trying to compete on the provincial, national and international scale with other producers in other jurisdictions that are not subject to those same requirements," said Duncanson. "There are a number of challenges facing the oil and gas industry right now, which creates a risk that, if you push producers too far, they simply will go out of business."
Arolytics' consulting services, which O'Connell and Atherton said will be automated and integrated into the AROviz software in the coming months, provide oil and gas producers with suggestions about how to cut fugitive emissions. Staff model the results of equipment repairs, upgrades and other changes to fracking sites, and make recommendations about the most cost-effective ways to reduce methane releases.
O'Connell, Atherton and Risk have five full-time employees and are in the process of raising a pre-seed investment round. They have also been accepted into the prestigious Creative Destruction Lab accelerator — a competitive, metrics-heavy program that doubles as a fundraising opportunity for many startups.
"In Canada especially, this is a big deal," said Atherton about the accelerator. "It's a really valuable opportunity."
But the company is not without potential competitors. Calgary-based Envirosoft and Solstice Engineering are both established companies whose offerings include compliance software. Crowd-sourced corporate intelligence website Owler pegs Envirosoft's annual revenue at about $8.5 million and Solstice's at $8 million.
Key to Arolytics' long-term strategy, though, is the eventual creation of a predictive artificial intelligence system.
When AROviz eventually generates enough data points to properly train a machine learning system, the founders plan to add an AI feature that will use trends in fracking wells' fugitive emissions to predict where equipment is damaged or at risk of failing.
"We're working on getting customers on board to start collecting data, and the predictive side of things is definitely in our plan," said O'Connell. "Once enough data has been gathered, we'll be able to help companies understand the root causes of their emissions."
O'Connell and Atherton declined to say exactly how many clients Arolytics currently has, but they said they are now working with "a handful" of Canada's largest oil and gas producers.
A United States expansion is also underway, with a major American energy firm having recently signed on, they said.
In 2019, the Trump administration rolled back plans for American federal regulations, but several states have passed laws with similar content. On July 21, New Mexico announced plans to require that methane-capture technology be used to collect about 98% of the gas that would otherwise be released from fracking operations.
The landscape in Mexico is similar. The country's methane law — which in 2018 was described by Washington's Center for Clean Air Policy as "the most comprehensive regulation to date" — requires oil and gas companies to continually identify and address fugitive emissions in an ongoing cycle of improvement.
"These regulations are brand new," O'Connell said, referring to the global landscape. "It's the first time ever that producers are faced with these challenges."
The result is that international demand for Arolytics' product offering is potentially substantial.
To accelerate the company's growth and capitalize on the opportunities offered by international markets, O'Connell and Atherton said they are focusing their business development efforts on large, multinational energy companies.
Above, a monument marks the location of the first commercial oil well in Western Canada, now a park. Photo: Plazak/Wikipedia.