Challenges await after California zero-emissions truck rule
As other states line up to follow suit, critics cite upfront costs and charging station scarcity among deadline challenges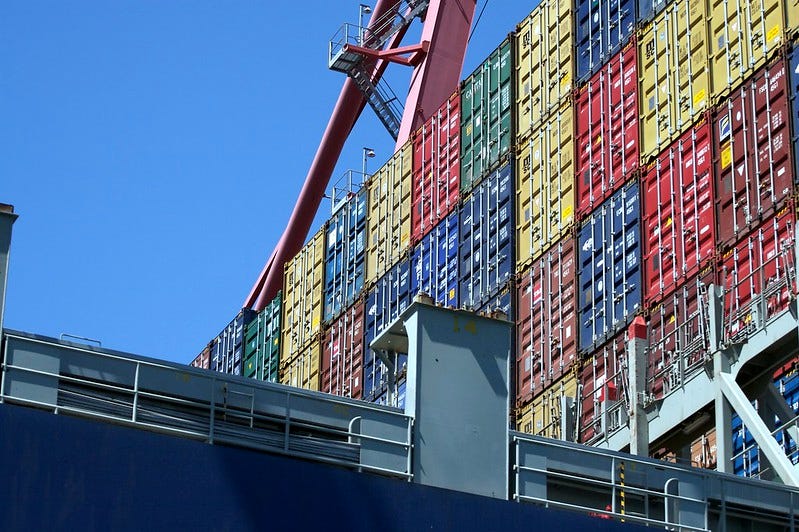 By Molly Glick
(Molly Glick is a freelance science reporter and a recent graduate from Northwestern University. She has reported everywhere from Panama to the Netherlands and recently worked as an editorial intern for Popular Science.)
NEW YORK (Callaway Climate Insights) — California's zero-emissions truck rule, approved last month, captured the environmental world's attention and divided the shipping industry. It's the country's first legislation of its kind and will require more than half of new trucks sold in California be zero-emissions by 2035, gradually increasing to 100% by 2045. After taking effect in 2024, the regulation aims to place about 300,000 electric trucks on the Golden State's roads within the next decade. The sale requirements will eventually phase in the whole range, from delivery vans to heavy haulers.
Though clean transportation advocates have celebrated the rule, some truck manufacturers have criticized the relatively speedy demand from California lawmakers that undermines natural gas and clean diesel development. They've also pointed to the upcoming challenges in installing electric charging infrastructure throughout the nation. Still, ditching diesel trucks felt inevitable amid the push for zero-emissions transportation, said Gary Horvat, vice president of eMobility at Navistar International Corp. (NAV), a commercial vehicle manufacturer.
The Covid-19 pandemic has demonstrated how air quality drastically improves with fewer fossil fuel-burning vehicles on the roads, he said, probably nudging lawmakers in favor of the relatively stringent regulation. 
The rule could be significant in tackling domestic shipping emissions, a large portion of which originate in California: Los Angeles and Long Beach are home to the two busiest U.S. ports that distribute almost half of all incoming goods around the country.
The Golden State also ships out the majority of the country's fruits and over a third of its veggies. 
Within California, fossil fuel-powered transportation accounts for around 80% of its smog-forming nitrogen oxide emissions, and about half of greenhouse gas emissions when including fuel production emissions.
Globally, the shipping industry accounts for up to 3% of greenhouse gas emissions — a proportion that may grow between 50% and 250% by 2050 under business-as-usual, according to the Organization for Economic Co-operation and Development.  
Passed unanimously by the California Air Resources Board, this ruling could advance California's broader goal of reducing admissions to at least 40% below 1990 levels by 2030. Four years ago, the state managed to hit its 2020 goal ahead of schedule.
"It's right in line with what the state should be trying to do and it's very aggressive," said Ted Lamm, a climate policy fellow at the University of California Berkeley's Center for Law, Energy & the Environment. "There's a lot of work that needs to be done to achieve those levels."
Which states may follow suit
Other states will likely pass similar rules. It's only a matter of when. Under the Clean Air Act, California can set vehicle emissions standards that are stricter federal levels. The law allows other states to adopt them as well; 14 states and the District of Columbia currently mandate these standards, and could soon tack on the truck regulation. It's the same authority currently being challenged by the Trump administration, a legal battle expected to drag on past the 2020 election.
Nevertheless, seven states and the District of Columbia currently plan to pursue the zero emissions truck rule. The timing depends on the party sway within state governments, Lamm said. In the past, states like Hawaii and New York rapidly moved to meet California's renewable energy targets.
Barriers on the road to electrification
The rule's critics have denounced high upfront costs associated with electrifying long-haul fleets. In fact, the trucking industry's immense concern for cost efficiency has long delayed the introduction of zero-emissions technology, Horvat said. The surge in expenses will fall on a wide range of stakeholders, including independent truck operators, leasing companies and manufacturers. 
"Manufacturers are going to be eating a lot of this risk upfront to get that first electric vehicle commercially available on the road," said Allen Schaeffer, the executive director of the Diesel Technology Forum. "Only time will tell how many units it takes to get the return on investment."
However, companies could reap long-term benefits after the initial hump. The current electric operating cost is already lower than diesel, meaning that this ruling could eventually rack up $6 billion in savings, according to California state estimates.
The rule has also drawn industry criticism due to its all-or-nothing approach that excludes clean diesel and natural gas. Combating the movement toward zero-emissions transportation, fossil fuel advocates have contentiously claimed that electric engines are ultimately dirtier than diesel. Fuel companies have called instead for emissions-based standards that prolong fossil fuel usage.
"Regulations that mandate specific technologies (especially ones with requirements that extend 15 years into the future) serve to limit potential solutions at a time when all options need to be on the table," the Western States Petroleum Association wrote in May.
The rule probably won't guarantee the complete disappearance of diesel trucks by 2045, Schaeffer noted, particularly because these vehicles can still compose 60% of hefty truck tractor sales by the 2035 deadline. 
Critics have also highlighted the current scarcity of charging stations for both consumer cars and electric trucks throughout the US. In the future, Horvat hopes that new ports will accommodate both consumer vehicles and big rigs. Within the past year, there's been some progress: Companies like Electrify America, a public charging network developer, have recently built stations around the country. On June 24, Electrify America announced a newly completed network of chargers running a 2,700-mile route that passes through 11 states. In April, Penske Truck Leasing launched charging stations for heavy-duty vehicles at four of its Southern California facilities.
As electric battery and hydrogen fuel-cell technology improve and the market continues to grow, ownership costs will likely decrease, Horvat said. Tesla (TSLA), Navistar and Nikola Corp. (NKLA) all plan to begin mass electric truck production around 2021. And electric vans may soon reach your front door: Amazon's (AMZN) custom fleets, built by privately held Rivian, could hit the road next year. Local deliveries with relatively low mileage can help the industry work out the initial kinks, Horvat said.
For now, public and private sector incentives may help manufacturers cover initial expenses. For example, California offers charging station rebates and the 2016 Volkswagen settlement set aside $2 billion in funds for states to install zero-emissions charging and fueling infrastructure.
Why the rule matters
Above all benefits, supporters of the Advanced Clean Trucks regulations have emphasized the health advantages for California residents, particularly for low-income individuals living near major shipping hubs. The fine-particle pollution released by diesel exhaust damages the lungs and accounts for about 70% of cancer risks faced by Californians. This rule could lower premature deaths by about 1,000 statewide annually, the state's Air Resources Board estimates. Nationwide, around 100,000 Americans die each year from air pollution-linked illnesses; the risks are particularly high for communities of color, as evidenced by disparities in Covid-19 deaths.
"This rule is likely to have really important health benefits for disadvantaged communities and that's the nature of where the truck-heavy corridors are located, because of the way we build and zone in this country," Lamm said. "That's not unique to California at all."
Above, Port of Long Beach. Photo:
Scott Lederer
/flickr.