Clean energy searches for capital in Latin America
Region boasts twice the global average in renewables, but inadequate securities laws inhibit ESG funding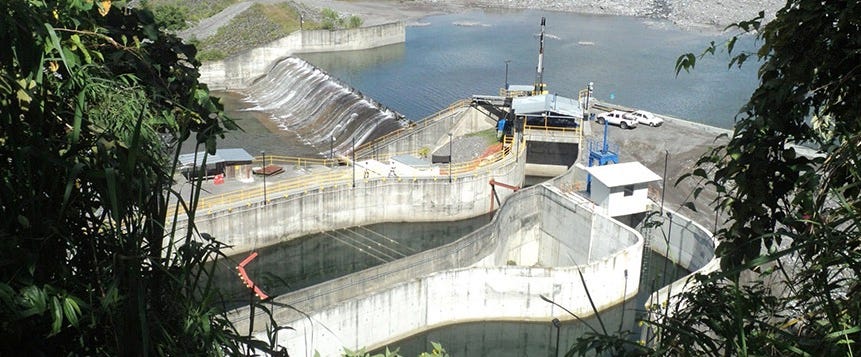 By Michael Molinski
(Michael Molinski is a senior economist at Trendline Economics. He's worked for Fidelity, Charles Schwab and Wells Fargo, and previously as a foreign correspondent and editor for Bloomberg News and MarketWatch.) 
PLAYA DEL REY, Calif. (Callaway Climate Insights) — From solar energy to wind power, clean energy is making a comeback in Latin America as a means of reducing carbon emissions and improving public health. Now, all it needs is investors.
Almost a third of primary energy in Latin America comes from renewables, twice the global average. Brazil, Mexico and Chile are all in the top-10 renewable energy markets in the world, and all three ranked high among top markets in the world by the U.S. Department of Commerce for U.S. firms and exporters of renewable energy. Costa Rica, Uruguay and Paraguay generate virtually all their electricity from renewables.
If there are two things that are lacking in Latin America, they are: 1) It's own startup companies to support the technologies to build and grow with the sector, and 2) capital market investors.
As a small investor, it's difficult to invest in pure-play investments in solar energy or in the broader renewable energy, which includes wind power, biofuel and hydropower. South America accounts for 2,350 gigawatts, or nearly 10% of the world's total installed renewable energy. Most of that is from hydropower plants, but increasingly there has been a sharp burst from wind and solar. Solar jumped from 15 megawatts in 2009 to 5.4 gigawatts in 2018, and wind jumped from 849 megawatts in 2009 to 16.6 gigawatts in 2018, according to NS Energy in February 2020.
Much of that energy capacity is in government hands and privately-held electric utilities, but also from an increasing surge from some of the world's biggest power suppliers such as AES Corp. of Virginia, Enel SpA from Italy and Iberdrola (IBDRY) of Spain, which have pushed out or acquired some of the smaller, local competitors.
Renova Energia, a Brazilian renewables energy producer and one of just a few publicly traded companies in Latin America, has seen its share plunge by 55% over the past year, in part due to the suspension of contracts with Brazilian companies Light and Cemig. It went public in 2010 and raised $100 million in its IPO, compared to an original target of $400 million.
If you're only interested in publicly traded companies, you might consider getting exposure through one of the 22 listed Latin America ETFs, like iShares Latin America 40 (ILF), iShares MSCI Brazil (EWZ) or iShares MSCI Mexico (EWW); or one of the five Latin America ETFs with an ESG score of 5 or better: iShares MSCI Chile Capped (ECH), Global X MSCI Argentina (ARGT), Global X MSCI Colombia (GXG), iShares MSCI Colombia (ICOL) or iShares MSCI Argentina & Global Exposure (AGT).
There are plenty of privately held renewable energy companies in Latin America, from solar panel makers to makers of giant windmills. The problem is that whenever a promising young renewables energy start-up company gets large enough, it usually catches the eye of any number of venture capital funds, and subsequently finds itself being acquired by a multinational company.
Such was the case with the Panamanian hydropower company Hydrotencias, which received a large infusion of capital from the private equity fund, ACON Latin American Opportunities Fund. ACON then facilitated the sale of Hydrotencias to New York-based Glenfarne Group.
"This investment is a clear example of ACON's continued effort to promote high environmental and social standards in its portfolio companies in the region," added Mauricio Cortes, Managing Director at ACON.
Many of the renewable energy projects in Latin America are financed and subsidized by quasi-government development banks such as Brazil's BNDES, Chile's CORFO or Mexico's NAFIN. These institutions provide low-cost capital to projects that may not get funded at all if it weren't for their socially responsible and environmental slant. Development banks see funding renewable energy as a means of decreasing their reliance on oil, especially from overseas.
In the midst of the coronavirus pandemic, Latin America is well-positioned to attract more renewable energy projects in the future, which could lead to more jobs and eventually, capital market investors. But to do so Latin America will need to remove some of the roadblocks which inhibit small companies from issuing shares on local stock exchanges, and linking them with international exchanges.
Above, Concepcion power plant in Panama. Photo: Hydrotencias.