Discover more from Callaway Climate Insights
Callaway Climate Insights provides news, critical analysis and original perspectives at the intersection of global finance and the challenges of climate change. 
Over 3,000 subscribers
Climate change shareholder initiatives edge up in 2020 proxy season
Moves to improve corporate accountability for impacts on climate face more SEC roadblocks.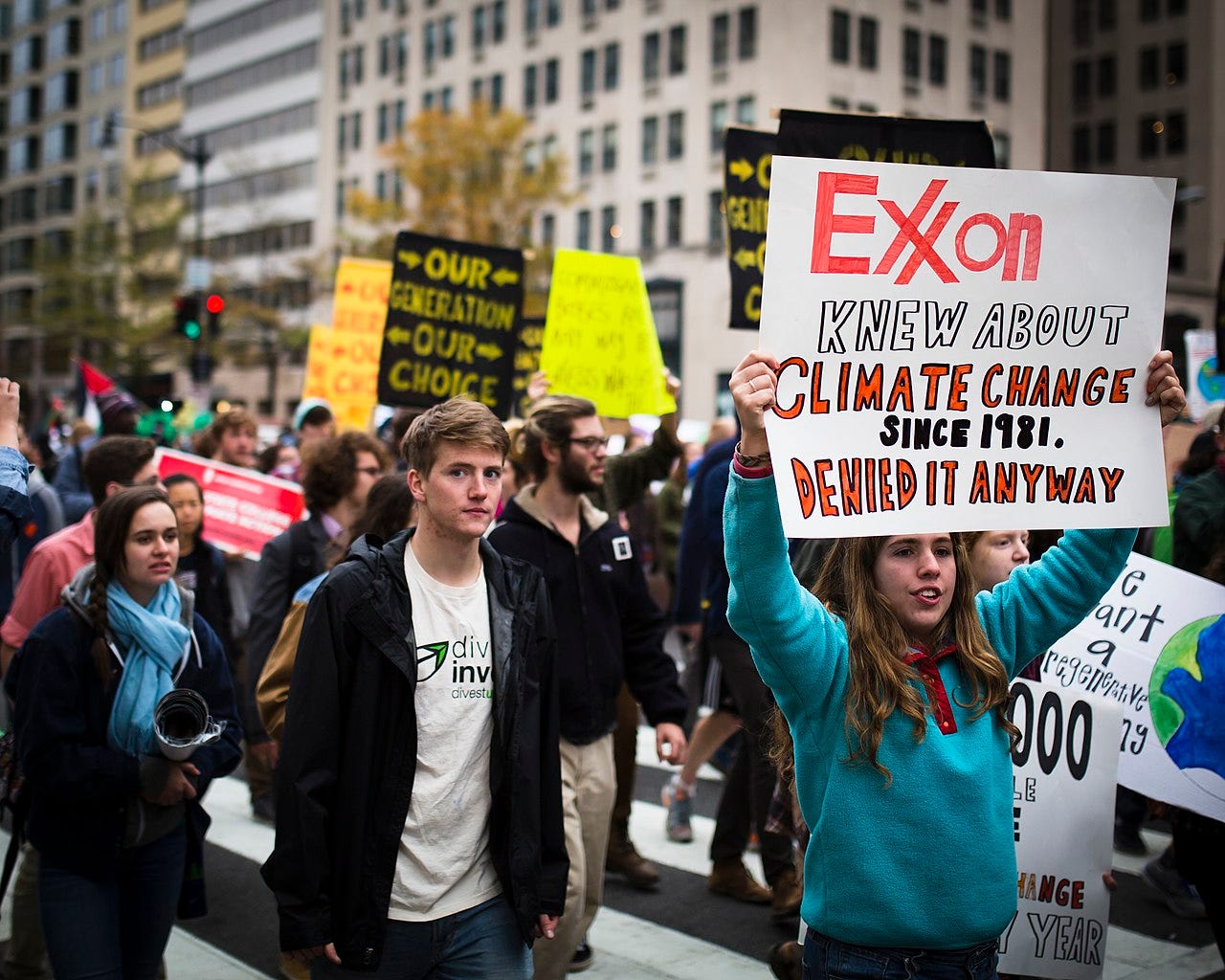 SAN FRANCISCO (Callaway Climate Insights) — The number of shareholder initiatives related to climate change on this year's proxy season calendar has risen slightly from last year, according to a preview by As You Sow, the Berkeley, Calif.-based non-profit foundation which seeks to promote corporate social responsibility.
Through late February, 64 shareholder proposals specifically related to climate change had been filed, up from 60 a year ago, but down from more than 80 in 2018. 
The bulk of the measures focus on greenhouse gasses, according to the preview. Through mid-February, 48 initiatives pursued questions about "carbon asset risks and how companies will cope with a carbon-constrained world (including greenhouse gas (GHG) emissions management)," according to As You Sow. Others focus on energy solutions and deforestation issues. 
Actual votes on climate change proposals generally don't win shareholder approval. Proxy votes on climate change issues have seen average support between 20% and 30% in recent years according to As You Sow data. However, many companies engage with the proponents of the measures and wind up making commitments on the issues in exchange for the withdrawal of the proxy measures.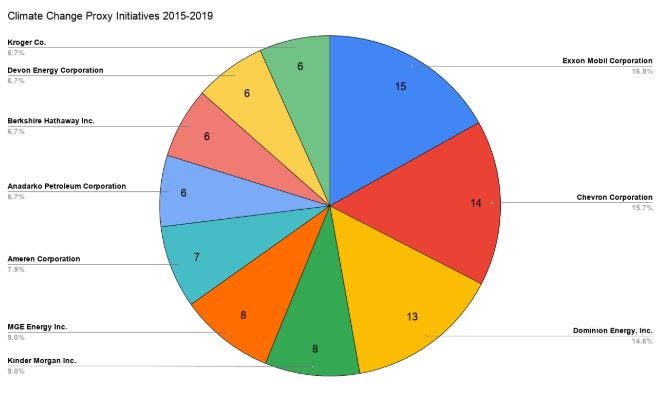 A Callaway Climate Insights review of 424 climate change proxy initiatives over the five years from 2015 through 2019 found that one in three were withdrawn after companies made commitments related to the issue. Just under half went to votes, while 9% were disallowed by the SEC.
Not surprisingly, energy companies were most frequently targeted over the period, led by Exxon Mobil (XOM), which faced 15 proposals between 2015 and 2019,  and Chevron (CVX), which faced 14, according to data compiled by CERES, a nonprofit organization promoting the business case for sustainability.
Photo: Our Generation, Our Choice protest in Washington, D.C., 2015. Johnny Silvercloud/Wikipedia.