Climate change threatens our national identity in historic parks
The Everglades are under immediate threat, but the rest of our national parks face stark changes in the next two decades, writes Michael Molinski.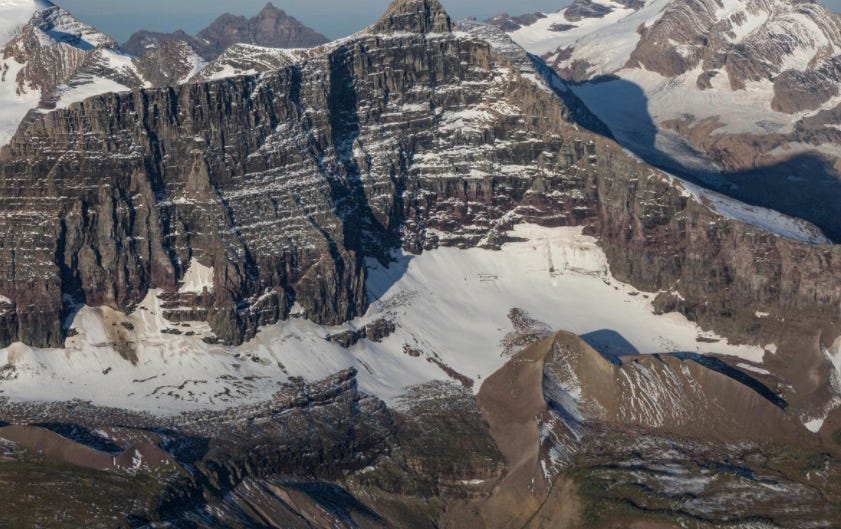 By Michael Molinski
(About the author: Michael Molinski is an economist, content strategist and author. He has worked for Fidelity, Charles Schwab and Wells Fargo, and previously as a foreign correspondent and editor for Bloomberg News and MarketWatch. He is the author of Investing in Latin America: Best Stocks, Best Funds (Bloomberg Press, 1999), and Small Business in Paradise (Nolo, 2007). Currently, he is a senior economist at Trendline Economics.) 
LOS ANGELES (Callaway Climate Insights) — From the receding glaciers and shorter winters in Glacier National Park and the changing landscape and high temperatures in Yellowstone, to the poaching, pollution and uncontrolled urbanization in the Florida Everglades, our national parks are threatened.
Human-caused climate change, water pollution and increased greenhouse gases are endangering our national parks, such that 20 years from now they will look and feel dramatically different from the parks that you knew as a child.
As someone who has visited all 50 U.S. states, traveled coast-to-coast 19 times, and visited virtually all of the 62 national parks, I can't wait to be a grandfather so I can show these magnificent parks to my grandkids, like I did with my own sons. That is, if the national parks are still around, and if they're open to the public.
"Measurements show that cars, power plants and deforestation have led to increased carbon dioxide to its highest level in 800 years," said Patrick Gonzalez, an associate adjunct professor at the University of California at Berkeley, and principal climate change scientist at the U.S. National Park Service. "Human factors are responsible for 97% of the global warming."
Among other credits, Gonzalez is a lead author on four reports of the Intergovernmental Panel on Climate Change (IPCC), the organization awarded a share of the 2007 Nobel Peace Prize.
In a study presented to the U.N. last year, Gonzalez and others offered the results of a survey showing that between 1895 and 2010, the mean annual temperature of the national park areas increased at double the U.S. rate. Annual precipitation of the national park areas declined significantly on 12% of national park areas, compared to 3% of the U.S. The survey also found that from 2000 to 2100, under the highest emissions scenario, park temperatures could increase from 3°C. to 9°C.
Drastic effect on wildlife, vegetation
Part of that is because our national parks are often in sensitive environmental areas and have extreme climate conditions, which is partly why they were chosen as national parks in the first place — to preserve them.
Yet, because of those climate changes, wildlife, vegetation, seasons, erosion and water have all changed as a result.
"In worst-case scenarios, habitat is simply disappearing; polar bears are losing their sea ice, salmon lack cool streams to swim and spawn in, and snowshoe hares lose their life-saving camouflage when the snow melts too early," the Sierra Club wrote.
The climate-caused changes in the Everglades are some of the most severe, and have given the Everglades the dubious distinction of being the only U.S. location on UNESCO's World Heritage List that is in danger.
As an example, American alligators were removed from the endangered species list in 1987 and hunting was allowed, but alligators continue to face many threats in the Everglades, from encroachment from development and illegal poaching — including being hunted for meat.
"The consistently high temperature and low availability of food, mainly in Florida, delays alligators from reaching sexual maturity and the capability of reproduction," writes Captain Jack's Airboat Tours. "Also, a reduction in length has been observed in alligators."
Yet the changes in Yellowstone, Colorado's Rocky Mountain Park, and Glacier Bay in Alaska are equally severe because of the effect they have on wildlife and vegetation. Even Joshua Tree National Monument is threatened because its namesake, the Joshua trees, are in danger of dying as the climate for the cooler weather they enjoy moves north.
Direct effect today on national parks
So how has that affected me? Already, it has caused me to change many of my plans to visit the national parks. Yosemite was closed for months due to wildfires. The Great Smoky Mountains closed a few years ago due to wildfires that burned more than 10,000 acres as a result of drought and low humidity. A few years ago when my son and I were going through Utah, we were diverted from Zion National Park because Angels Landing and Emerald Pools were closed due to flooding and erosion.
And this year, all of the national parks are closed due to the coronavirus pandemic. In the end, the coronavirus may be beneficial to the environment and to the national parks, as long as it doesn't lead to, first, the easing of environmental measures, which were created to reduce greenhouse gases and, second, (once the national parks reopen) to government-required moves to save money and help the economy by limiting crowds, cutting employees and reducing visiting hours.
If that happens, the coronavirus pandemic could be the nail in the coffin for our national parks, which we need now more than ever. Our national parks are a symbol of our great country.
A few years ago I asked my two sons which vacation was their favorite. We took a lot of vacations over the years, and inevitably they centered on national parks — Grand Canyon, Yellowstone, Yosemite, Everglades, Mt. Rainier, Redwoods, Sequoia, Hawaii Volcanoes. They overwhelmingly chose Glacier National Park, whether it was because they got to walk on a glacier or they got to see moose and elk or maybe they just enjoyed the drive in an RV for 10 days. Whatever the reason, I hope they can return someday and take their own kids. And if they do, save a seat for grandpa!
Above, large moraines at the base of Logan Glacier, in Glacier National Park, (2016) mark the extent of the glacier before it began its retreat around 1850 AD. Photo: USGS.