Discover more from Callaway Climate Insights
Callaway Climate Insights provides news, critical analysis and original perspectives at the intersection of global finance and the challenges of climate change. 
Over 3,000 subscribers
Coca-Cola and PepsiCo, criticized for plastics, show climate chops with water conservation
Beverage giants invest to capture and restore hundreds of millions of gallons for use in supply chains.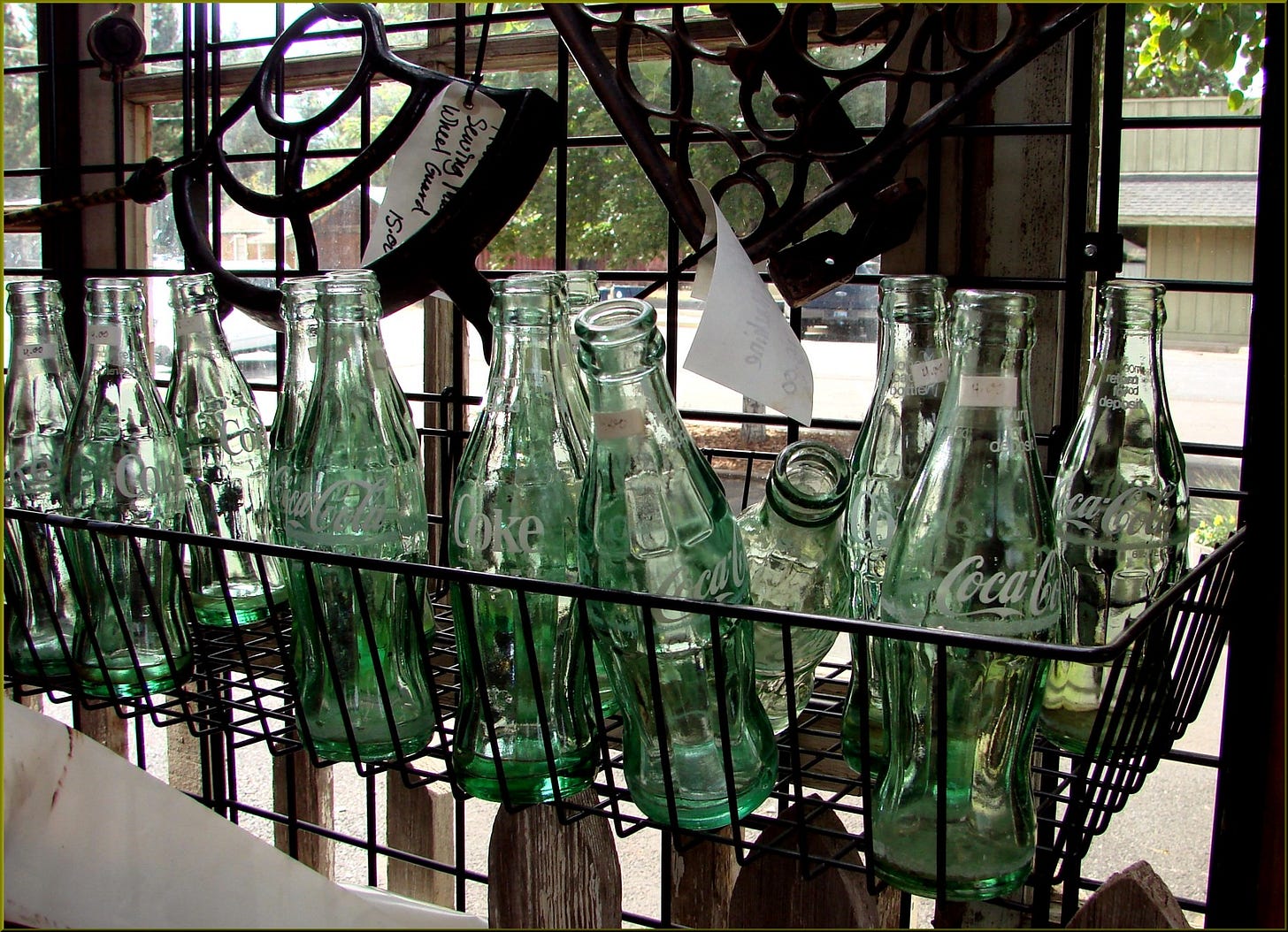 By Carl Winfield
(Carl Winfield is a New York-based writer, editor and infrastructure project finance specialist. He's worked for global news outlets including Euromoney, Ion and Informa.)
NEW YORK (Callaway Climate Insights) — The Coca-Cola Co. and PepsiCo are unlikely conservationists. The food-and-beverage giants were, in a 2019 audit conducted by the global organization Break Free From Plastic, found to be among the world's top three plastic polluters (along with Nestle). But for more than a decade, they have been working on advanced water conservation strategies.
The pair consumed a combined total of 49 billion gallons of water in their workflow, according to their responses to the CDP's Water Security Questionnaire for 2019. With almost 70% of the global carbonated beverage market between them, both companies have reexamined their entire supply chains — including agriculture, beverages, food, and sanitation —  to locate, capture and restore billions of gallons of water. 
"I believe these companies are very much at the forefront of industry action," said Richard Hall, founder and chairman of the food-and-beverage consultancy Zenith Global. 
Coca-Cola Co. (KO) has deployed a range of conservation initiatives to make good on its 2012 promise to replenish 100% of the water it uses. A significant amount of its progress has been in managing water-use throughout its agriculture supply chain. 
Agriculture, according to the Coca-Cola's answers to the 2019 CDP Water Security Survey, accounts for 80% of its water use. Rather than turn off the tap, however, the company has deployed drip irrigation systems in which tubes transport water directly to plants' roots instead of spraying water over them. 
In India, according to Coca-ColaIndia.com, drip irrigation has been found to save 1,200 kL/hectare of water over a 110 day/hectare planting cycle. Since 2008, Coca-Cola has deployed over 513 drip irrigation systems across 256.5 hectares (633 acres) of farmland. 
Drip irrigation has also enabled local farmers to plant more than one crop, which improves the quality of the soil. According to Coca-Cola, intercropping could potentially increase a farmer's yield by 20-50%. 
Coca-Cola has even experimented with the Internet of things (IoT) to conserve water through a 2018 pilot program that used sensors to optimize citrus farming on the islands of Sicily and Sardinia. 
The sensors recorded a range of data from each farm — including soil quality, and the level of moisture in the air — which was then analyzed on Coca-Cola's customized platform. The company then computed the amount of water needed for each farm and developed a personalized irrigation schedule that each farmer could access through an app. 
Francesca De Girolami, senior communications manager for sustainability reporting at Coca-Cola, noted that the company is also evaluating water-efficiency technologies and practices, such as the use of cooling towers and the detection and repair of water leaks throughout its operations. 
"Efficiency and water use reduction is not only about deploying technology, but about developing the right capability, culture and collaboration," she said. 
Similarly, PepsiCo (PEP) has deployed membrane bioreactor and reverse osmosis water-filtration processes in India and Latin America. PepsiCo did not return phone calls for comment on how its systems work, but the process of using microfiltration or ultrafiltration membranes to reclaim vast amounts of water is common among municipalities worldwide. 
According to the American Membrane Technology Association, membrane bioreactors are made up of 10 or more individual subsystems that employ screens known as "headworks," and a separate membrane zone where pollutants are broken down by microbes before they're filtered through the membranes. Air is pumped through an integral diffuser so that any material on the membranes is removed during filtration. Moreover, the air can also introduce fresh oxygen throughout the membrane zone in order to further degrade the pollutants. 
PepsiCo, as early as 2012, refined its water-reclamation processes by adding reverse osmosis — a technique used in water purification — as well as an ultraviolet-light disinfection system.  
The company, in its response to the CDP's questionnaire, noted that by the end of 2018, 18 of its membrane bioreactor systems were operational in countries such as Mexico, India and the U.S. Of those, half produced potable water that was used to offset the use of fresh water in its production process, while the other half offset freshwater use in its site utilities plants. 
The company's Frito-Lay division, according to documents, was able to recover as much as 75% of the water used in production through a membrane bioreactor and activated low-carbon reverse osmosis system at one of its U.S. plants. The technology has allowed the company to recapture roughly 100 million gallons of water per year. As a result, PepsiCo has begun actively investing in additional systems. 
PepsiCo has trialed water-reclamation and conservation methods including a system for turning steam from potato fryers into the equivalent amount of potable water. But the Splash Cone — a patented component developed for the company's slicing lines, has been among the most successful. 
The device, which distributes water across machines used to slice potatoes, has been shown to reduce the amount of water used during the process by more than 64%. PepsiCo in the 2019 survey estimated that the splash cone will allow it to reclaim over 640 million liters of water a year, and plans to complete a global roll-out of the technology by the end of 2020. 
"Our strategy is to continue to increase the percentage of recycled water across our foods business, particularly at our high-water-risk locations," PepsiCo wrote. 
Above, Coke bottles in an antique store. Photo:
Don Graham
/Flickr.