Cometh the hour, cometh Timmermans
Dutch European Climate Commissioner Frans Timmermans, who lost out on the top EU job last year, suddenly has the most important role in Europe -- making the Green Deal work.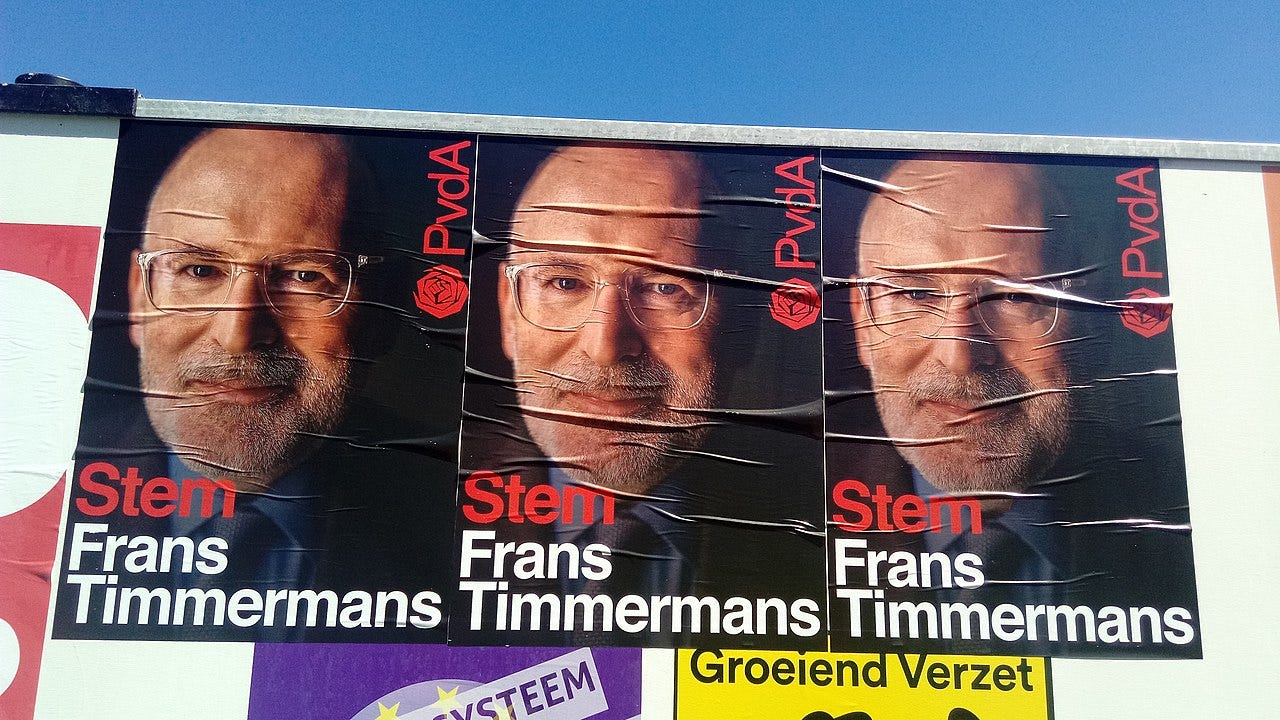 DUBLIN (Callaway Climate Insights) — If European Climate Commissioner Frans Timmermans has had the bearing of a man who lost out on the big job in Europe last year, he is slowly shaking off the image.
Timmermans was a candidate to replace extrovert Jean-Claude Juncker as European Commission president in 2019 but eventually lost out as surprise compromise candidate  German Defense Minister Ursula von der Leyen (UDL) took the coveted role.
In the Brussels Bubble, Timmermans may not have the most sought-after department, but he certainly has one of the most important jobs — making Europe carbon neutral by 2050 and reducing emissions by 50% or 55% by 2030. (Whether it is 50% or 55% will be decided in September).
On Wednesday, amid much fanfare, UDL announced to the European Parliament that €750 billion was to be spent in rescuing Europe's economy from the ravages of the Covid-19 pandemic. (Read our report here.) It was a political masterstroke by the commission president who, it is safe to say, has up to now underwhelmed. Only the previous week, German Chancellor Angela Merkel and French President Emmanuel Macron agreed a €500 billion package was needed, a moment that eclipsed UDL. Wednesday's announcement showed von der Leyen is her own woman.
On Thursday it was the turn of Timmermans to take center stage and outline how the €750 billion rescue package would be spent in terms of Europe's Green Deal. Like UDL, he exuded more confidence and appeared happier in his skin than he has in some time. The Dutch Socialist, wearing his trademark suit and waistcoat in the Belgian summer, confirmed that like the €1.1 trillion EU budget program, 25% of the rescue grants (€500 billion) and loans (€250 billion) will have green strings attached.
Moreover, the entire package can only be spent on projects that can be shown to "do no harm" to the climate or biodiversity.
Critics will point to the proposals falling short of conditioning recovery investments on hitting the bloc's green goals. Others will say the green strings do not explicitly exclude investments in fossil fuels, which environmental campaigners had sought.
What is now clear, however, about the European Union's climate goals is that:
Clean hydrogen is seen as the future fuel of choice. Europe wants to continue to lead in this area and billions will be poured into the clean manufacture of hydrogen.

Natural gas is seen as a transition energy source (e.g. in coal-fired steel plants) until hydrogen becomes widely available.

Europe will explore ways in the interim of making infrastructure dual natural gas and hydrogen.

The automotive industry will be bailed out because of its importance to the European economy, but incentives — including delivering an extra one million charging points in remote areas — will be made available for clean mobility.
As the big nations bailed out the likes of Air France, Alitalia and Lufthansa, Timmermans indicated it was too soon to introduce a kerosene tax, but says it is his aim to eventually tax aviation fuel.
The figures in the rescue package, called #NextGenerationEurope, are eye-watering, and from a climate point of view are certainly welcome.
The Just Transition Fund (moving from carbon to clean energy) rises from €7 billion to €40 billion.

This will be spent on hydrogen readiness and sustainable infrastructures.

Climate Change Adaptation program budget of €29 billion

€58 billion for environment protection and resource efficiencies
Another key plank is the so-called Renovation Wave. This is a multi-billion euro budget to make Europe's offices and homes energy efficient, and the money will be spent in generating jobs in the bloc's SME sector.
A final question to the climate commissioner asked how he would ensure that money got into the hands of the end user. Tellingly, Timmermans said that was still being explored.
There is no doubt Europe's rescue plan is ambitious and will benefit its climate goals. That is why it is important that not a single euro is squandered.
UDL and Timmermans must now get the budget passed by Europe's capitals, a task made harder by the so-called Frugal Four (Holland, Austria, Sweden and Denmark), which are resistant to bailing out their southern neighbors who have suffered the worst effects of the pandemic.
What is at stake, however, is the very future of the European Union — as any resistance by the Frugal Four to the rescue plan could irreparably fracture the fragile union. The U.S., Russia and China will be watching closely.
Timmermans may not have got the top job but he now has the most important job — delivering the Green Deal speedily and efficiently.
A "frugal" Dutchman may have been the best choice for the role after all.
Above, political posters of Frans Timmermans for the European parliamentary elections 2019 in The Netherlands. Photo: Donald Trung Quoc Don/ Wikimedia CC BY-SA 4.0.