Discover more from Callaway Climate Insights
Callaway Climate Insights provides news, critical analysis and original perspectives at the intersection of global finance and the challenges of climate change. 
Over 3,000 subscribers
Coronavirus, climate change hurt ski seasons in Chile, Argentina
Resorts have been forced to haul snow down the mountains and melt it to feed snow-making machines.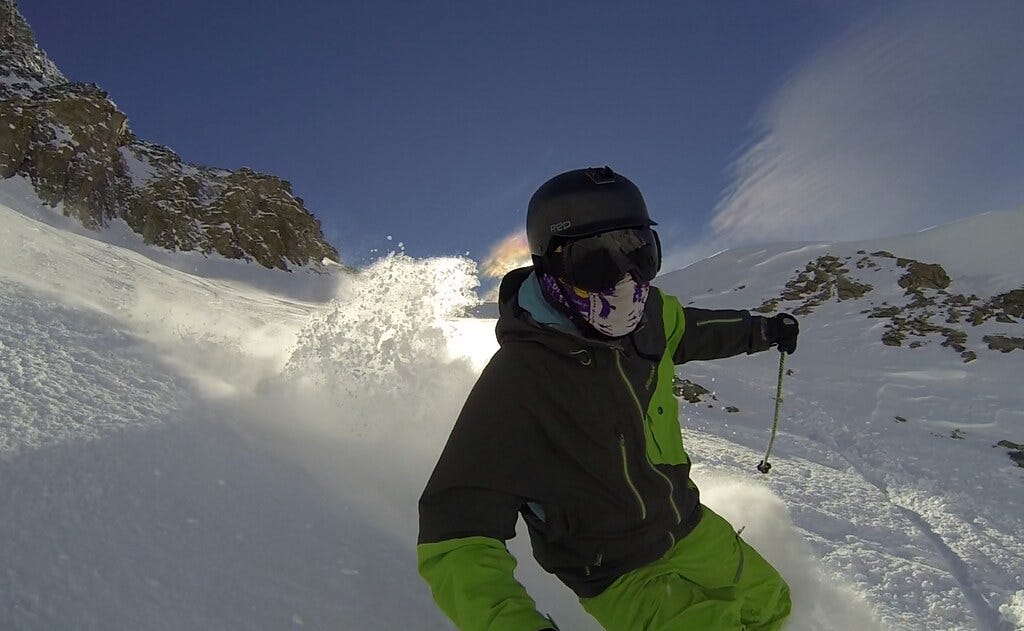 By Michael Molinski
(Michael Molinski is a senior economist at Trendline Economics. He's worked for Fidelity, Charles Schwab and Wells Fargo, and previously as a foreign correspondent and editor for Bloomberg News and MarketWatch. He is the author of Investing in Latin America: Best Stocks, Best Funds (Bloomberg Press, 1999), and Small Business in Paradise (Nolo, 2007).  
PLAYA DEL REY, Calif. (Callaway Climate Insights) — This week was supposed to be the official launch of the ski season in South America. But the coronavirus pandemic, the devastation to the tourism and airlines industries, and the long-range effects of climate change — no snow — have all but destroyed this year's ski season in Chile and Argentina.
All of the major ski resorts in Chile are closed, pending the Chilean government's lifting of restrictions due to the coronavirus pandemic. Only Portillo has tentatively announced plans to open on July 18, with restrictions monitored by health officials. Chile has one of the highest rates per capita of Covid-19 infections, with more than 185,000 cases and more than 3,400 deaths through June 17.
In neighboring Argentina, 16 of 18 ski resorts have announced tentative plans to reopen this year, adhering to government protocols to make sure health measures are put in place. But as of now, all of them remain closed and are waiting for the green light from the Argentine government to reopen. Argentina has kept a lid on coronavirus infections so far, with 34,000 infections and 875 deaths.
Even if they do reopen in Argentina and Chile, ski resorts will suffer this year from a lack of crowds, travel restrictions, airline closures and the long-range effects of climate change.
Airlines have been hit hard, due in part to the decisions of the Chilean and Argentine governments to close their borders to foreigners. Latam Airlines Group of Chile and Avianca of Colombia have already filed for bankruptcy this year. Many South American airlines depend on a robust ski season to get them over the seasonal hump, including Brazil's Azul and Gol Linhas Aereas, and Copa of Panama.
Climate change impact
When the ski resorts reopen, they will also continue their ongoing battle with the effects of climate change. To be sure, ski resorts in Europe and North America will be paying close attention to the ski resorts of South America not only to see how they deal with the coronavirus pandemic but also how they adjust to climate change.
South American ski resorts have been hit hard by four major environmental factors: global warming, the depletion of the ozone, a 10-year drought, and black carbon brought on by pollution near Santiago.
"We have lost 30% of the snow cover in the Andes since the early 1990s, and it is continuing to decrease at a rate of 10% per decade," said Raul Cordero, a physics professor and researcher at the University of Santiago. Most of that decrease in snow cover has been due to a decrease in precipitation, but also due to an increase in temperatures.
"The decrease in rain and snow has been due to a combination of climate change and the drought," Cordero said, pointing out that the 10-year drought was partially brought on by extreme weather patterns caused by climate change.
Over the past 30 years, we have succeeded in stopping the hole in the ozone layer from expanding across the Southern Hemisphere by reducing our use of chlorofluorocarbon (CFC) gases, but the hole is still there and continues to lead to higher temperatures every year, Cordero said. When combined with increasing carbon emissions from global warming, that leads to higher temperatures.
What are ski resorts doing about climate change?
In Chile and Argentina, most ski resorts battle climate change by making their own snow. Andacor, which operates the El Colorado and Parque Farellones ski stations in Chile, has invested $4 million in snow cannons and has plans to increase that to $10 million over the next few years.
Typically, ski resorts have closed some of the lower altitude ski slopes and have moved snow from higher elevations by truck to mid-level ski slopes, melted the snow down, and fed the snow machines with water. Valle Nevado, Chile's largest ski resort, is a good example.
Catedral Alta Patagonia in Argentina's Bariloche region, which had $40 million in sales last year, also makes its own snow, but because it is closer to Antarctica than the Chilean ski resorts it doesn't need to produce as much snow.
To date, most of the ski resorts in South America haven't resorted to relocating the ski runs — or the entire resorts — further south or to higher elevations. But it's just a matter of time before that becomes the next step. For Chile, moving the resorts further south away from Santiago seems like a logical step, especially since 35% to 40% of sales come from foreigners who wouldn't mind getting a connecting flight to a smaller airport.
Colorado-based Vail Resorts (MTN), which owns, among other things, 37 mountain resorts in three countries, is "planning to be operational for the North American summer and Australian ski season in late June or early July, which could vary by resort," CEO Rob Katz said in statement accompanying Vail's recent earnings report. Katz said results will be materially affected by the decline in travel, and fewer guests at its resorts. Third-quarter net revenue was down 28% from the year-ago period, slammed by the coronavirus shutdown, but the results beat analysts' estimates.
For ski resorts in the Northern Hemisphere in North America or Europe, climate change is an issue that ski resort owners will need to address sooner rather than later. For now, climate change appears to be more of an issue in South America because the Northern Hemisphere hasn't had the drastic effects of decreased precipitation, although it has felt the impact of global warming and extreme weather patterns.
By 2085, climate change could significantly reduce the skiable days across western North America, with forecasts of 90% of resorts having shorter seasons of less than 120 days, according to a study from the University of British Columbia. Currently, most resorts in western North America have seasons that extend well beyond 120 days.
Above, a skier at the Portillo ski resort in Chile. Photo:
Jose Luis Hidalgo R.
/flickr