Discover more from Callaway Climate Insights
Callaway Climate Insights provides news, critical analysis and original perspectives at the intersection of global finance and the challenges of climate change. 
Over 3,000 subscribers
Coronavirus is sinking Europe's 'Green Deal'
Stephen Rae writes the European Green Deal is likely to get pushed to the side and may not be enacted for the summer.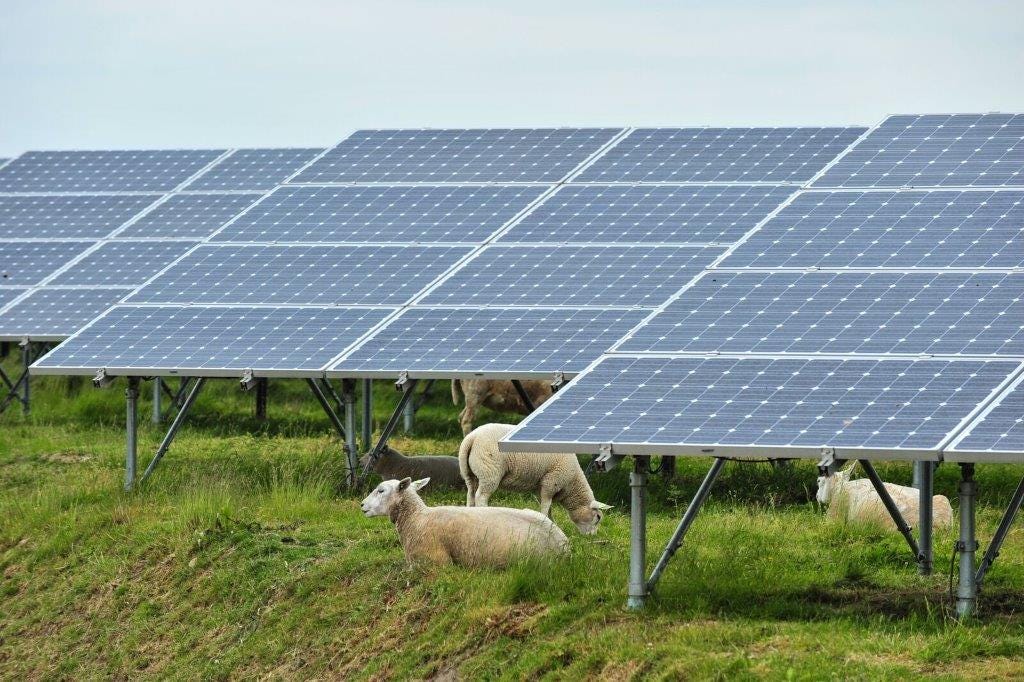 DUBLIN (Callaway Climate Insights) — They say a week is a long time in politics. It is an even longer time in a global pandemic.
In early March, the so-called European Green Deal — delivering carbon neutrality by 2050 —  was at the top of new European Commission President Ursula von der Leyen's agenda.
Now, just weeks later, Europe is the new hotbed of Covid-19 and many countries are in lockdown and their citizens in fear. As around the rest of the globe, the Covid-19 emergency has pushed the climate crisis off the front pages and down the list of priorities of governments and businesses. Economies and businesses are in survival mode and that means the time and resources required to deliver carbon neutrality are right now being spent elsewhere.
The European Green Deal (which for some is still too little too late, and for others is quite aggressive) is likely to get pushed to the side and may not be enacted for the summer.
The European Climate Law, published March 4, commits the European Union to slash greenhouse gases to net zero by 2050.
"We are acting today to make the EU the world's first climate neutral continent by 2050," von der Leyen said in a statement, adding the law would set the bloc "irreversibly on the path to a more sustainable future." 
There is some way to go, however, before this draft law comes into force and it needs to be approved by the European Parliament and EU member countries.
Many say it dodges the most politically charged issue of immediately raising the bloc's 2030 emissions reduction goal. It sets a deadline for September next to review the impact of raising the goal to as high as 55% from the current 40%. 
That is too late for many climate activists and countries with strong green credentials, who say Europe has to increase its 2030 goal in time for November's COP26 climate summit in Glasgow.
One of those exasperated by the ridiculously long deadline is Greta Thunberg, who in an open letter wrote: "This climate law is surrender."
"'Net zero emissions by 2050' for the EU equals surrender. It means giving up. We don't just need goals for just 2030 or 2050. We, above all, need them for 2020 and every following month and year to come," the letter co-signed by a coalition of climate strikers read. 
"We will not be satisfied with anything less than a science-based pathway ... This climate law is surrender — because nature doesn't bargain and you cannot make 'deals' with physics," the letter said.
The Climate Law aims to give Brussels new powers to push through higher emissions targets every five years after 2030, including by assessing future legislation.
Europe wants to be seen as the leader in climate neutrality. It hopes its use of soft power influence will convince China and the U.S. to follow. But not everyone in the European Union is on the same hymn sheet. Take Poland, the bad boy of the union — not just on climate but also on judicial independence and LGBT rights. As long as the overall goal is met on the continent by 2050 some countries can go faster, while poorer and more polluting ones like Poland can lag without derailing the broader aim.
Poland has already made clear that it won't adopt the 2050 timeline. "If the EU wants to make climate-neutrality a real and feasible goal, it needs to raise the issue of a fair distribution of commitments," said Poland's Climate Minister Michał Kurtyka.
On the flip side, richer nations with stronger green credentials such as Denmark, Finland, Sweden, and Austria have pledged to get to carbon-neutrality faster than mid-century.
There is a huge amount of work to be done.
Ursula von der Leyen — still untested as Commission president — will have to drive the agenda. It also remains to be seen whether the man she has tasked with leading the climate issue, Frans Timmerman, can deliver.
Timmerman is the ultimate Brussels insider. The Dutchman is a former foreign affairs minister of his country and is multilingual. He is known as a great communicator, but others — particularly those in the East — see him as part of the Brussels elite, and arrogant.
"There are two big groups in European society," he told one an interviewer. 
"If you're optimistic and you understand you're in one boat with all these Europeans, you think 'that's an opportunity to solve problems together.' If you're pessimistic, and you don't really have this feeling of trust vis-à-vis your fellow Europeans, but you know you're in the same boat, it makes you fearful," he said. How prescient.
We all know that talk is cheap in Brussels -- the Commission and Timmerman must be seen in the short term not only to lead, but deliver.
Photo: Sheep grazing among solar panels in Belgium. Antalexion/Wikimedia.