Discover more from Callaway Climate Insights
Callaway Climate Insights provides news, critical analysis and original perspectives at the intersection of global finance and the challenges of climate change. 
Over 3,000 subscribers
Covid-19 threatens America Movil's green efforts
Michael Molinski reports LatAm telecom giant faces big challenges as industry seeks to meet environmental pledges.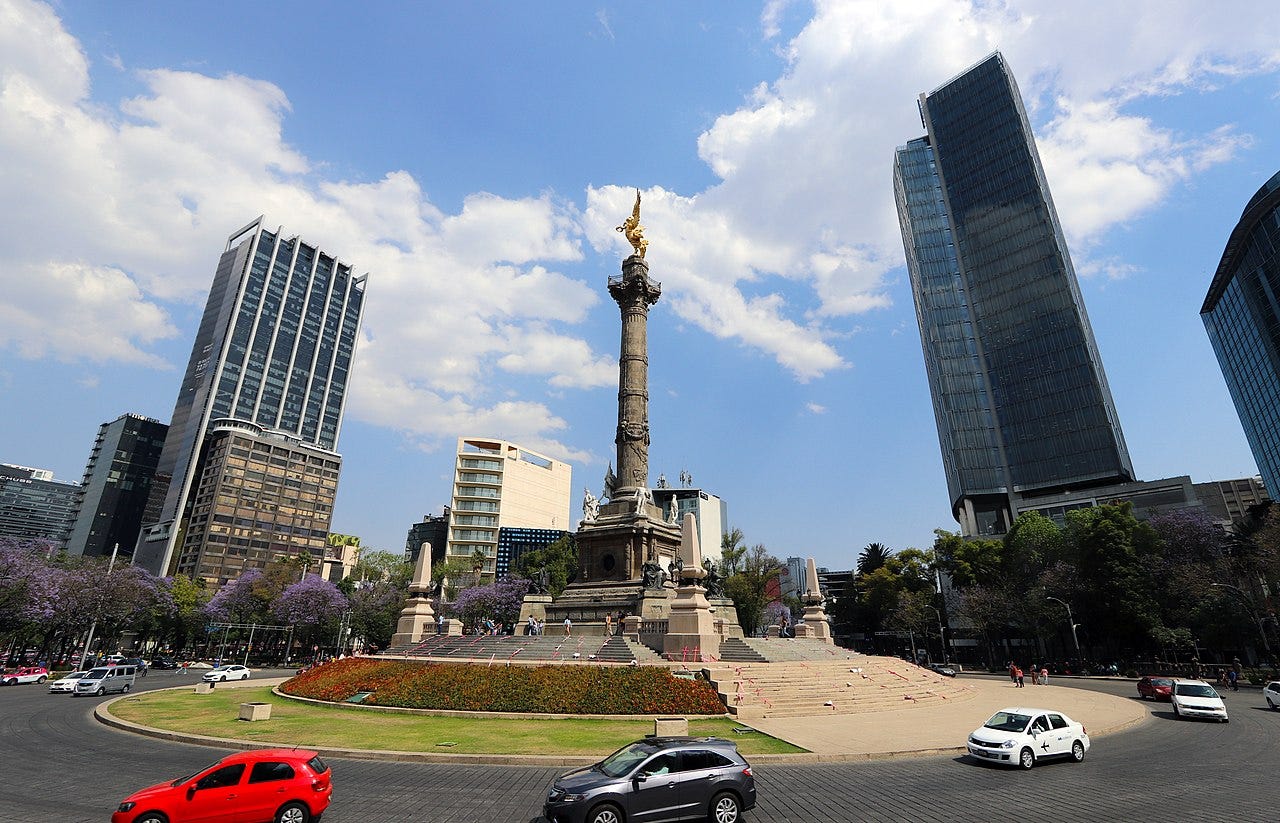 By Michael Molinski
(About the author: Michael Molinski is an economist, content strategist and author. He has worked for Fidelity, Charles Schwab and Wells Fargo, and previously as a foreign correspondent and editor for Bloomberg News and MarketWatch. He is the author of Investing in Latin America: Best Stocks, Best Funds (Bloomberg Press, 1999), and Small Business in Paradise (Nolo, 2007). Currently, he is a senior economist at Trendline Economics.) 
LOS ANGELES (Callaway Climate Insights) — America Movil (AMX) wanted  to be a leader among Latin American cellphone companies in reining in greenhouse gases. And then came the coronavirus pandemic.
America Movil has joined other companies around the world in the U.N. initiative to reduce greenhouse gas emissions in both operations and supply chain, and to limit the rise in global temperatures.
It was a bold move, signaling the company's interest in doing something about climate change before it's too late. However, before America Movil could even set its emissions targets and register them with the United Nations, the Covid-19 pandemic struck, crippling America Movil's earnings and its stock price.
This week, Latin America became what Pan American Health Organization officials called the "epicenter" of the coronavirus pandemic. The region, with hotspots in Brazil and Peru, has recorded more than 2.4 million cases and 143,000 deaths.
America Movil, founded and controlled by Mexican billionaire Carlos Slim, reported a first-quarter net loss of $1.24 billion, hurt by the weakening peso as the coronavirus spread through Latin America. One of the hardest-hit countries was Ecuador, where America Movil has a large presence.
"After contingency measures were applied in all countries, most of them in mid-March, operating trends began to change," the company said in its earnings statement April 29. "There is no clarity regarding (the coronavirus) duration and magnitude."
Coming just after a year in which America Movil increased its presence in Latin America by acquiring cellphone operations in Brazil, Guatemala and El Salvador, the news of the pandemic could not have come at a worse time. It is now the fourth largest mobile phone operator in the world.
In February, America Movil again signaled its desire to decrease its carbon emissions in joining other companies to adopt science-based targets (SBT) that would require mobile network operators to reduce emissions by at least 45% by 2030.
"The mobile industry is one of the first major sectors in the world to voluntarily set an SBT for emissions reductions," said Mats Granryd, director general of GSMA, the association representing mobile networks providers. "A decarbonized world will be a digital world, so we must show leadership and take responsibility for driving positive climate action."
Yet the bulk of that reduction is a still-to-come switch toward more renewable and low-carbon electricity, which could be costly.
In terms of industries, technology is not high on the list of industrial polluters like mining, energy and chemicals, but it is growing quickly. Cellphones and other smartphone-like devices are expected to overtake the rest of technology by 2040, according to a study by McMaster University in Canada. In fact, information technology's share of emissions are expected to grow from a global footprint of around 3% today to 14% by 2040.
"That's more than half the relative contribution of the entire transportation sector worldwide," said Lotfi Belkhir, a professor at McMaster University and one of the authors of the study. "Anyone can acquire a smartphone, and telecommunications companies make it easy for people to acquire a new one every two years."
Cellphone waste is a major contributor, the study found.
Eighty-five percent of the carbon footprint is caused not by the use of the device, but rather by its production. That includes the chips, motherboards and the materials used in them.
That could cause a problem for America Movil, which agreed to oversee not just its own operations but those of its suppliers as well. A spokeswoman in charge of sustainability for America Movil declined to comment.
It could also affect other climate change agreements as well, not just those signed by America Movil. AT&T (T), for example, has committed to "enable carbon savings 10 times the footprint of our operations by enhancing the efficiency of our network and delivering sustainable customer solutions" by 2025.
In general, though, in its latest ranking from 2019, the environmental group CDP awarded America Movil a grade of "C" for environmental transparency and performance. Clearly, America Movil has its work cut out in being the environmental leader from Latin America that it wants to be.
Above, the Independence Angel in Mexico City. Photo: Sergio Estrada Flores/Wikimedia.