Dutch advisory group recommends against biomass 
Government says subsidies for the use of biomass in power stations should be phased out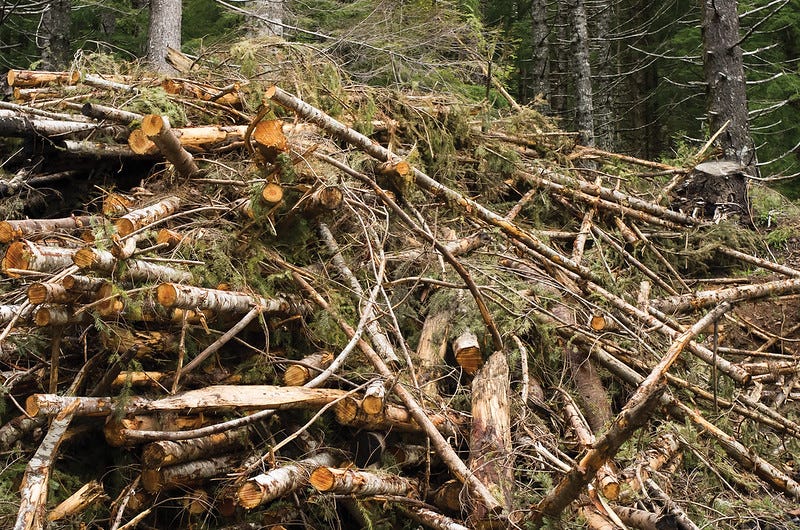 By Elizabeth Hearst
(Elizabeth Hearst is a journalist based in Ireland and a graduate of Dublin City University's Masters of Journalism. She has interned with the Racing Post — the UK and Ireland's top horse-racing newspaper. She has worked for the National Broadcaster RTE at the Irish General Election).
DUBLIN (Callaway Climate Insights) — The Dutch Socio-Economic Council (SER) has advised The Netherlands to end the use of biomass as an electricity source as soon as possible — the latest blow to the use of organic materials for renewable energy. 
The report commissioned by the Dutch government recommends subsidies for the use of biomass in power stations should be phased out. The SER proposes that biomass should be used as raw materials for chemical industries, as burning biomass is "too wasteful," as reported by Dutch News. 
The report from earlier this month admits that sustainably produced biomass is too scarce to use in the production of heat or electricity, where alternative low-carbon and renewable alternatives exist. 
The independent advisory board, consisting of entrepreneurs, employees and independent experts, suggest that subsidies earmarked for biomass combustion plants should be phased out, with compensation suggested for companies which would suffer losses as a result of the decision. 
The leader of left-wing green party GroenLinks, Jesse Klaver, welcomed the advice and said the recommendations marked the "end of biomass as a source of energy" and added that this was "good advice, as we must stop using (biomass) as soon as possible." 
This report will now be used by the Dutch government in their considerations to construct a national sustainability framework for bio-resources to be presented this summer. This framework will aim to expand on existing criteria laid down by the EU's Renewable Energy Directive on the sustainable production and use of biomass. 
In January, Dutch environmental agency PBL stressed that the "use of biomass may be unavoidable if The Netherlands is to meet EU targets." At the time, Economics Affairs Minister Erik Wiebes suggested that biomass played an "important role in meeting the government's climate change targets." 
However, this new advice will mean that the Netherlands will be required to invest huge amounts of additional renewable energy sources such as wind turbines and solar panels in order to make up this shortfall. 
Following on from the publication of the European biodiversity strategy in May, the European Commission said it was assessing the EU and global biomass supply and demand, in order to "better understand and monitor the potential climate and biodiversity risks." 
These assessments will form part of the Commission's publication into the use of "forest biomass for energy production" and it is expected that the Commission will revise key EU laws such as the EU's Renewable Energy Directive and sustainability criteria on forest biomass for energy in 2021. 
Above: Forest biomass. Photo: Oregon Dept. of Forestry.