EC plan to call nuclear energy green labeled 'absurd' by German MP
Debate at heart of green recovery strategy dissolves into ethics battle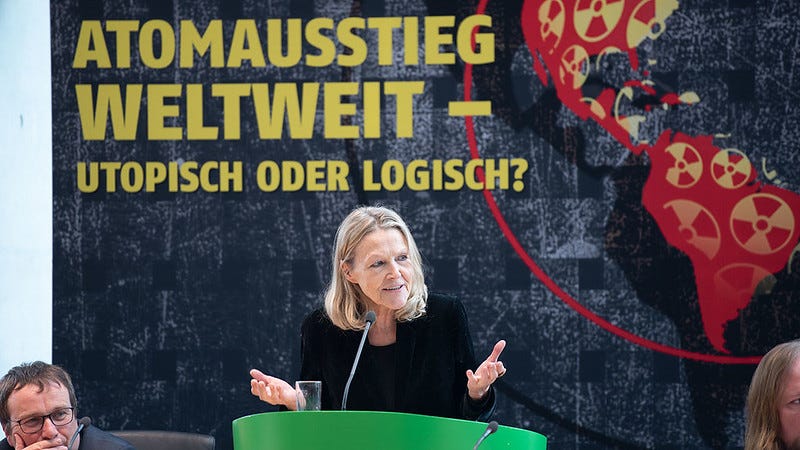 By Elizabeth Hearst
(Elizabeth Hearst is a journalist based in Ireland and a graduate of Dublin City University's Masters of Journalism. She has interned with the Racing Post — the UK and Ireland's top horse-racing newspaper. She has worked for the National Broadcaster RTE at the Irish General Election).
DUBLIN (Callaway Climate Insights) — The European Commission has been criticized for announcing it would be examining nuclear energy as a "sustainable green investment" in the race to become climate neutral. 
Sylvia Kotting-Uhl, a Green Party member of the German Parliament, launched a scathing attack on the Commission's decision to task the Joint Research Centre (JRC) with the review, labeling it as "absurd." 
The letter, addressed to Commission President Ursula von der Leyen and Vice-President Frans Timmermans, questions the ethics surrounding the JRC's involvement. 
Kotting-Uhl maintains the decision is flawed, owing to the fact the scientific research group emerged from the EU's Euratom program and its research continues to be co-financed by it. The MP branded the group as biased and "in no way in a position to make an objective decision."
The review into nuclear technology was made following intense deliberations regarding EU taxonomy in December 2019. This taxonomy will provide the framework for sustainable investments that will apply from 2021, with member states allowing natural gas and nuclear energy to be used as "transitional technologies." 
France and The UK were vocal in their support of classifying nuclear energy as environmentally friendly during negotiations and it was determined that a technical group of experts (JRC) would submit findings on the impact of the energy source on climate objectives of the European Union. 
The decision to provisionally include nuclear energy as environmentally friendly has proved controversial, with Kotting-Uhl describing it as "unthinkable." 
"Nobody can ignore the fact that burning fuel, but also its repossessing, produces tens of thousands of tons of radioactive waste throughout Europe, which would then have to be stored for unmanageable periods of time." 
The MP added that should nuclear energy be classified under the taxonomy's "do no significant harm" principle, "then this is clearly not a suitable criterion." 
Kotting-Uhl's issue of the ethics surrounding the JRC stem from the authority's history. The JRC was set up in the late 1950s as part of the European Atomic Energy program, with its research into nuclear safety still a key aspect of its setup. 
Although it describes itself as a neutral scientific body that "supports EU policies with independent scientific evidence throughout the whole policy cycle," the JRC maintains that its investigation is "guided by the principles of neutrality, independence and scientific integrity." 
However, MP Kotting-Uhl is skeptical about the inclusion of nuclear energy and described the move to refer to nuclear energy as sustainable "in view of its history" is "ignorant." 
Above, Sylvia Kotting-Uhl speaking at a 2019 atomic energy conference. Photo:
Bundestag parliamentary group
/flickr.