EU lawmakers seek to abolish 30-year-old treaty protecting fossil investments
Enacted after fall of the Soviet Union, treaty requiring governments to pay polluters now obsolete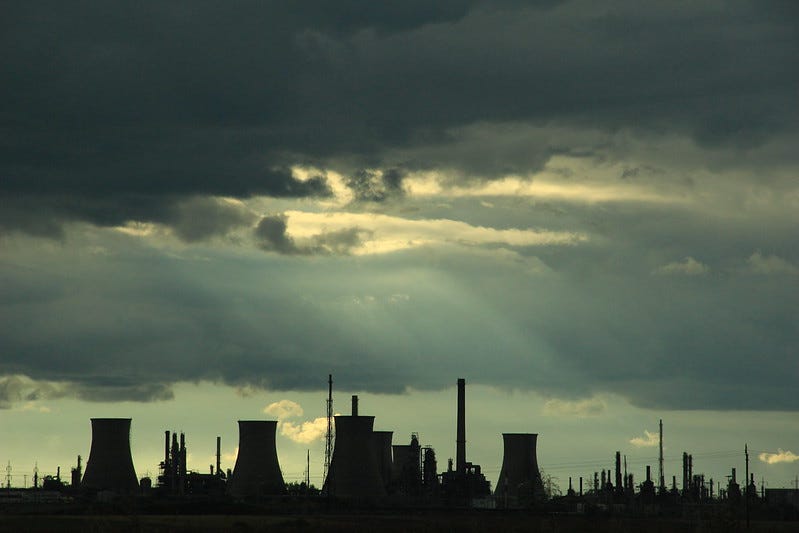 By Elizabeth Hearst
DUBLIN (Callaway Climate Insights) — A cross-party coalition of lawmakers from across the EU demanded reforms this week to the 1991 Energy Charter Treaty (ECT), to remove all "obsolete" existing provisions protecting fossil fuel investments. 
Lawmakers describe the treaty, which was implemented to protect oil and gas companies from political risk following the downfall of the Soviet Union, as a "serious threat to Europe's climate neutrality target" and to the implementation of the Paris Agreement.  
The group said the treaty was obsolete since Russia's withdrawal from the agreement, and added that the current cumulative greenhouse gas emissions protected are equivalent to roughly three times the remaining EU carbon budget for the 2018-2050 period. 
A joint statement from the European group added: "We, members of the European and National Parliaments, require EU negotiators to ensure that the provisions in the ECT that protect foreign investment in fossil fuels are deleted and thus removed from the ECT.
"If this is not achieved at the end of the 3rd negotiation round planned for the autumn, we ask EU member states to explore pathways to jointly withdraw from the ECT by the end of 2020."
The letter attracted close to 150 signatures from legislators across the EU and national parliaments, including many politicians from a variety of political affiliations including the greens, socialists and leftists. 
In December, Forbes reported that the EU was under increasing pressure to withdraw from the treaty, after it emerged that large companies were being paid billions not to proceed with pollution. Pia Eberhardt, trade campaigner at Corporate Europe Observatory described it as a "moral outrage" that the treaty forces governments to pay "polluters billions" to prevent them from "destroying the planet." 
Speaking to EURACTIV, Urban Rusnák, secretary general of the Energy Charter Secretariat, admitted that it is not realistic to expect a deal by the end of the year. He said "the high number of topics involved … the number of delegations and the complexity of some topics require time." As such, he said he believes it would not be realistic to expect a final document in just half a year.
It's fate will be decided during second round of talks by the European Commission this week, with the Commission expected to table a mandate relating to the treaty in the coming days and to submit its findings to the EU Council of Ministers. 
(Elizabeth Hearst is a journalist based in Ireland and a graduate of Dublin City University's Masters of Journalism. She has interned with the Racing Post — the UK and Ireland's top horse-racing newspaper. She has worked for the National Broadcaster RTE at the Irish General Election).
Above, Arpechim refinery, Romania. Photo:
scrub
/flickr.