Discover more from Callaway Climate Insights
Callaway Climate Insights provides news, critical analysis and original perspectives at the intersection of global finance and the challenges of climate change. 
Over 3,000 subscribers
Europe notebook: Carbon market might delay adding autos; Poland's coal pledge
Timmermans says existing auto emissions rules good enough for now; plus the promise of ocean energy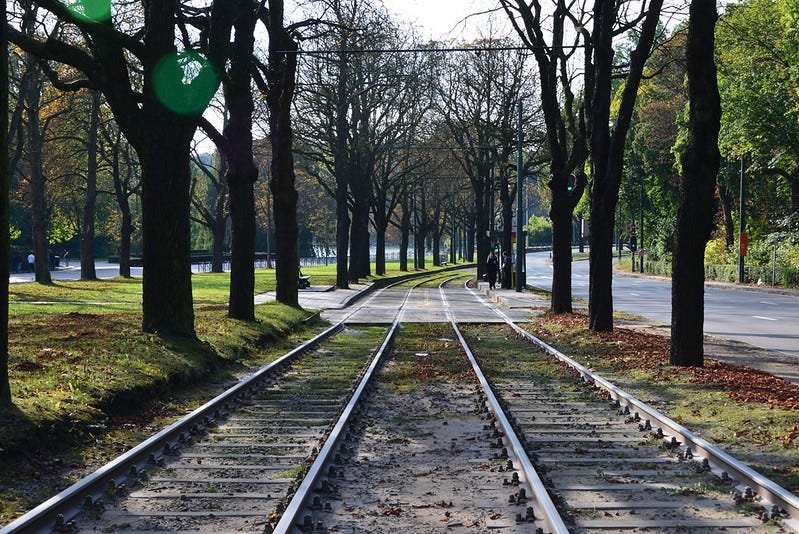 (Stephen Rae is the former Group Chief Editor of INM, Ireland's largest online and print media group. He serves on the board of the World Association of News Publishers (WAN-IFRA) and was previously on the board of the World Editors Forum. He was appointed by the European Commission to its High Level Expert Group on Online Disinformation.)
(Dan Byrne is a correspondent based in Dublin, covering climate and finance matters. He is a graduate of Dublin City University and previously worked in communications and fundraising for NGOs, He recently covered the 2020 Irish General Election for state broadcaster RTE.)
By Stephen Rae and Daniel Byrne
DUBLIN (Callaway Climate Insights) —European Climate Commissioner Frans Timmermans has warned against prioritizing road transport when the EU broadens its carbon market, as it moves to implement phase four of its EU emissions trading system next year. 
The current emissions trading system is referred to as a cornerstone of EU policy in the fight against climate change, operating in all EU countries as well as Iceland, Liechtenstein and Norway. It covers around 45% of the EU's greenhouse gas emissions.
It is expected that the European Commission will propose changes to the current regime, with some expecting it will be extended to cover high-polluting areas such as shipping, building and road transport. The cap-and-trade principle sets a limit on the total amount of certain greenhouse gases that are emitted and is reduced over a period of time, resulting in falling emissions. 
Under this cap, companies receive or buy emission allowances which they can trade with other companies if needed. These companies can also buy a finite amount of international credits that are offset from emission-saving projects globally. Each year, companies must cover its emissions with adequate allowances, otherwise heavy fines are imposed. Companies that have surplus allowances can retain them to offset future emissions or sell them to companies that have surpassed their allowance. 
Current estimates state that in 2020, emissions from sectors included in the pre-existing system will account for 21% less emissions than 2005, and it is believed that by 2030 this figure will double to 43%. Sectors currently included in the program include energy-intensive industries, commercial aviation and power generation, but there have been calls to expand the scheme to include commercial road transport. 
Speaking at an online event hosted by the NGO Transport & Environment, Timmermans said: "We're certainly willing to look into this, as a possibility, but at this stage, I personally am not convinced this is the right way forward." He added that in the coming years, the EU would further increase the CO₂ emissions limits imposed on carmakers, saying he believes that this is a more efficient method of forcing higher pollution cuts. 
As the EU Emissions Trading Scheme moves into phase four, the EU has pledged to increase funding for low-carbon mechanisms. This additional funding will assist companies and industries to move toward the bloc's 2050 climate-neutral goals. 
The EU estimates that cars are responsible for 12% of total EU emissions of CO₂. Regulations adopted by the European Parliament in 2019 introduced CO₂ emission performance standards for passenger cars and vans starting in 2025 and 2030. 
The current target of 130 grams of CO₂/km was introduced in 2012 and is to be further reduced to 95g CO₂/km starting in 2021. Car manufacturers are keen to meet carbon targets, with Volkswagen (VLKAF) announcing its cooperation with an independent sustainability council as it focuses on being carbon neutral by 2050. 
---
. . . . An untapped renewable source could supply the world's energy demands. Ocean energy alone could be enough to supply the world's current power demands, according to one expert.
Director-General of the International Renewable Energy Agency Francesco La Camera says that while ocean energy is still in its infancy, it has the potential to provide around 29,500 TWh per year.
The world consumed around 27,000 TWh of energy in 2019, according to the Global Energy Statistical Yearbook.
La Camera said while ocean energy is more dependable than other renewable sources like wind and solar, the cost of infrastructure often makes it unfeasible.
He said greater public intervention to provide financing and remove risks is needed to unlock the vast potentials of harnessing the ocean's power.
---
. . . . Poland plans to dramatically reduce its dependence on coal in favor of greener alternatives, with a specific focus on nuclear power.
In a strategy update Wednesday, the Polish Climate Ministry pledged to invest €33.7 billion ($40 billion) to construct several nuclear power plants, the first of which is to be operational by 2033.
The ministry's report calls for Poland's dependence on coal to be reduced to 37.5%-56% by 2030, and to 11%-28% by 2040. These figures go beyond the original goals and put extra pressure on the Polish energy industry, which is still heavily dependent on fossil fuels.
S&P Global reports that Poland also is focusing on developing wind and solar power as part of these efforts, but that the government sees nuclear power as the primary way to ensure a stable supply of power in the coming decades. The updated plans now await governmental review and decision.
---
. . . . Uber has announced ambitious new plans to be a zero-emissions platform by 2040.
Forbes reported this week that the company will set aside over €670 million ($796 million) to make this happen, acting as a fund to help drivers make the switch to greener vehicles.
Uber's (UBER) regional managing director for Europe, the Middle East and Asia Anabel Diaz has said that making this switch quickly is vital in avoiding the worst impacts of climate change and air pollution.
"If there's a silver lining to Covid-19, it is the unique opportunity we now have to driver a green recovery," she told EURACTIV.
Part of the plans call for at least half of journeys conducted in several major European cities to be zero-emissions by 2025.
However, Diaz also noted that achieving these goals will need the support from EU officials and car manufacturers, so that the cost of switching to electric vehicles will be kept as low as possible.
Above, train tracks in Brussels. Photo:
Stephane Mignon
/flickr.