Discover more from Callaway Climate Insights
Callaway Climate Insights provides news, critical analysis and original perspectives at the intersection of global finance and the challenges of climate change. 
Over 3,000 subscribers
European notebook: Merkel says Europe must consider carbon tax
German presidency of the EU will see an elevation of green issues post-Covid; plus, Ireland's new government and the surge of the Greens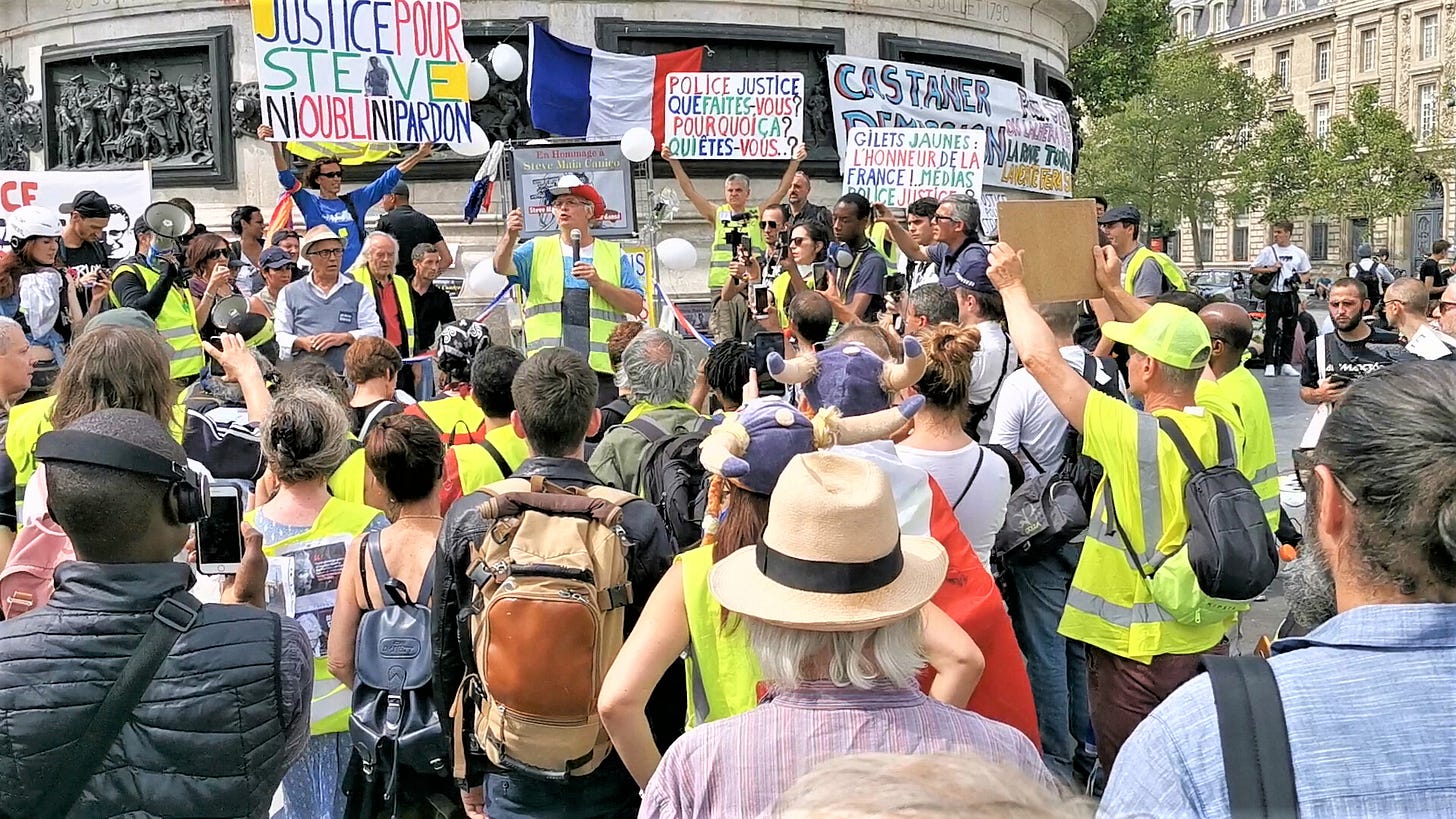 (Stephen Rae is the former Group Chief Editor of INM, Ireland's largest online and print media group. He serves on the board of the World Association of News Publishers (WAN-IFRA) and was previously on the board of the World Editors Forum. He was appointed by the European Commission to its High Level Expert Group on Online Disinformation.)
DUBLIN (Callaway Climate Insights) — German Chancellor Angela Merkel has signaled Europe must consider a carbon border tax.
As Germany assumed the rotating presidency of the Council of the EU on Wednesday, her words carried even more influence and could see the Union impose taxes on foreign goods that are harmful to the environment.
France is already in favor of such a carbon border tax, asserting that as Europe cleans up its emissions, it must also protect local business and not reward dirty manufacturers.
On Monday, Merkel said it is "a common position that we need such a tax."
"If we have those very ambitious climate goals, we must protect ourselves against those who import products to us that are more harmful to the climate," she said.
Germany is already one of the leaders in green energy with ambitious plans for offshore wind power and clean hydrogen.
The European Commission meanwhile will launch its hydrogen strategy July 8, to be followed by offshore wind and building renovations impetus plans in September.
. . . .
The German presidency of the EU Council will likely see green issues play a much bigger part in Europe's Covid-19 pandemic recovery plans.
"It will be even more important to invest in the future now, in the great challenges," Merkel said this week. "This means that we will work very closely together in the area of climate protection," she said, after a meeting with French President Emmanuel Macron to discuss how to kickstart Europe's economy.
In an interview, Germany's Environment Minister Svenja Schulze suggested that Berlin will want more green strings attached to the €750 billion ($843 billion) in bailout grants and loans promised by the Commission.
Currently, a quarter (€190 billion) of the rescue package has been set aside to tackle climate change. The rest of the fund must follow a "do no harm" principle and be in line with energy and climate priorities.
At a meeting of EU leaders to get agreement on the package later this month, Germany is now likely to seek tougher emissions conditions on the package.
. . . .
Pity France's President Macron, whose commitment to the green agenda is not favored by the whole nation.
It was his carbon tax and a move to lower speed limits which spawned the Yellow Vest movement in 2018 and caused chaos all over the country.
Now he has suffered a humiliating defeat in local elections which saw the Greens capture seats in many of the major cities, breaking the vice grip hold on metropolitan France that has been shared by Socialist and conservatives for decades.
In many ways it's a confusing message for the president.
It's clear the metropolitan elite want to pursue a green agenda, but in the regions, the traditional parties held sway. In fact, a poll by Ifop last month showed that the top priorities of the electorate are economic recovery and the generous social welfare system, with climate change coming in at No. 8 out of 10 on a priorities list.
But Macron has learnt his lesson. A citizens assembly set up in response to the Yellow Vest movement recommended reducing the speed limit to 110km/h. The president was cool in his response. "Never should environmental transition be done at the expense of the regions that are most isolated," he said. "I wouldn't want you [citizens assembly] to have the same fate as me," he added — referring to how his earlier decision caused 18 months of often-violent protest.
Nonetheless, the government Monday promised a €15 billion stimulus package to speed up the green economy in the face of the Covid-19 recession.
"Our society needs a deep transformation that allows us to respect our international commitments, that allows us to do our part as French people to fight against global warming and to fight for biodiversity and remain a big geopolitical nation and to continue to finance our social welfare model that is very ambitious and necessitates we produce to finance it," said Macron.
. . . . 
Ireland finally got a new government Saturday, reflecting a Greens surge in the general election.
Three of the coalition government ministers are members of the Green Party — taking the Transport & Climate Action and Tourism portfolios.
Green Party leader Eamonn Ryan as Transport & Climate Action minister will have to juggle Ireland's important aviation sector with his own emissions priorities.
His deputy leader, (currently contesting for party leadership) Catherine Martin takes what is being described as the "Frankenstein" department: media, tourism, arts, culture, sport and the Gaeltacht (Irish language). How she will lead a recovery in one of Ireland's biggest industries — foreign tourism (overwhelming majority arrivals by air) to the island, respect her Green goals — and look after all the other myriad sectors, will be a gargantuan task.
Separately, Ireland is the only EU member state to have failed to submit its climate goals (due late 2019) to Brussels.
Expect that to change soon. The negotiated program for government commits Ireland to annual average 7% reductions in carbon emissions over the five-year term. 
Above, yellow vest protest, Place de la République, Paris, 2019. Photo:
Elekes Andor
/flickr.