Discover more from Callaway Climate Insights
Callaway Climate Insights provides news, critical analysis and original perspectives at the intersection of global finance and the challenges of climate change. 
Over 3,000 subscribers
Green Lights March 24: Top stories this week
Don't miss a single story: The best from Callaway Climate Insights this week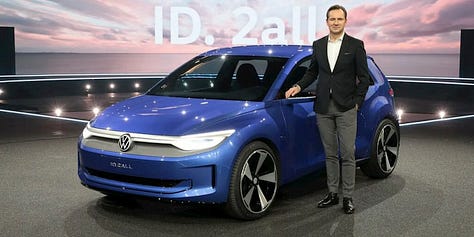 . . . . Welcome to Green Lights, our weekly roundup of the best of Callaway Climate Insights. This week started with cherry blossoms on the first day of spring and was followed by political and financial market upheaval, a grim UN climate report, a bomb cyclone in California and tornadoes and flooding across the country. On the sunny side, we have a must-read interview with impact investing pioneer Sarah Gelfand and good news for EV investors. Here are the highlights in a simple and convenient format that makes it easy for our readers. It's also easy to subscribe.
---
. . . . Caught in the act: Researchers say moose are eating up valuable forest carbon sinks.
---
. . . . This week marked the first day of spring and the start of the National Cherry Blossom festival in Washington, D.C., where political and financial pressures are not so fragrant. David Callaway writes that the bank crisis is weighing on the SEC's climate disclosure decision, but top funds are already leading the way.
---
. . . . Matthew Diebel explains how Elon Musk missed the memo on falling electric vehicle prices. Plus, want to catch the EV investing wave?
---
. . . . This week, the UN's Intergovernmental Panel on Climate Change issued its 2023 synthesis report on climate change. The European Space Agency and others explain why none of the six scenarios for our future are good, unless we act now.
---
. . . . The rise of impact investing over the past 15 years has coincided with a parallel rise in greenwashing claims that companies are simply announcing green intentions for the publicity. Sarah Gelfand of BlueMark is a pioneer in the practice of bringing both accountability and results to impact investing. She sits down with our Marsha Vande Berg for an exclusive interview about the challenges of impact and corporate social responsibility in Marsha Vande Berg's Sustainability Stars. . . .
---
. . . . 'Bomb cyclones'? 'Atmospheric Rivers'? The deadly and destructive storm that hit California this week — one of 12 such events to slam into the West Coast since late December — is raising fears about the ARkStorm scenario, which has nothing to do with Noah's Ark (we hope) and everything to do with Atmospheric Rivers. Read about how climate shifts and this dangerous phenomenon could threaten entire regions of California and beyond in our new editorial feature, Explain that.
---
More greenery . . . .
All the AI
Prithee, attend, thou gentle souls and wise,
To hear a tale of warming in our skies,
A change that doth the very earth beset,
And causeth all in sundry ways to fret.
All the animals