Let's wrap this up: fire-resistant structure wrap
Amid California and Colorado wildfires, San Diego-based Firezat's protective products are rising to the challenge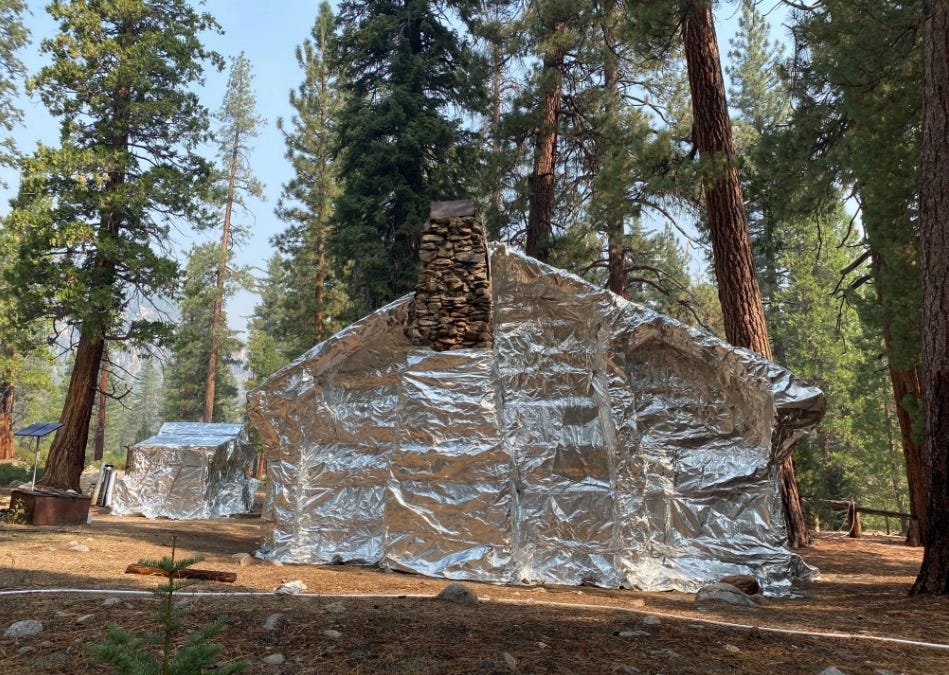 It looks like tin foil, but it's really aluminized fire-resistant structure wrap, and it's getting widespread use and more attention on social media, after it was used recently to protect the Kern Canyon Ranger Station in Sequoia National Forest, above, and an historic adobe structure in the Los Padres National Forest earlier in September when they were threatened by devastating wildfires in California.
Firefighters even wrapped the base of the G.W. Bush Sequoia Tree in Freeman Creek Grove, below, during the Sequoia National Forest wildfire.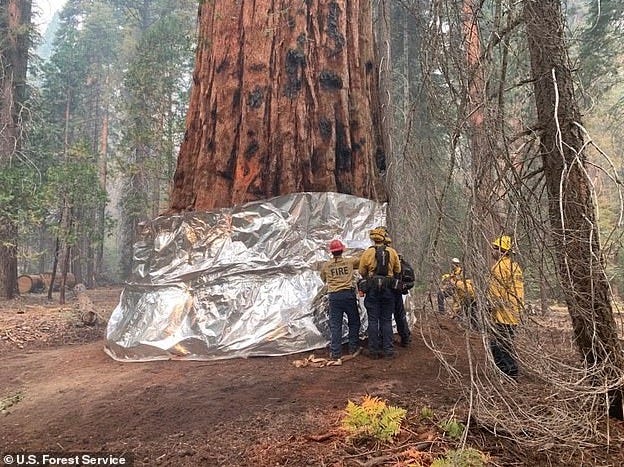 The structure wrap is from a line of products made by Firezat Inc. The San Diego-based company says the products provide a fire-resistant aluminum barrier which protects combustible structures from firebrands and radiant heat. The structure wrap has been around for years, and is used by the U.S. Forest Service, firefighting agencies and homeowners.
A story on Weather.com notes that the wrap has been getting attention on social media, being compared to a giant baked potato, a shiny holiday gift and a tin foil hat.
According to the report, one fire crew posted on Twitter that the covering is "Extremely effective when done properly and adequate time allowed." It also noted the Sequoia National Forest photos prompted some humorous replies, including:
"That's a big baked potato."
"Where does one even get that much tin foil?"
"Add a bow and leave it for the rangers."