Discover more from Callaway Climate Insights
Callaway Climate Insights provides news, critical analysis and original perspectives at the intersection of global finance and the challenges of climate change. 
Over 3,000 subscribers
London Stock Exchange scrambles to keep lead in green bond listings
Darrell Delamaide writes the LSE is fighting off competition in the red-hot green bond market -- a market that is relatively small but growing fast.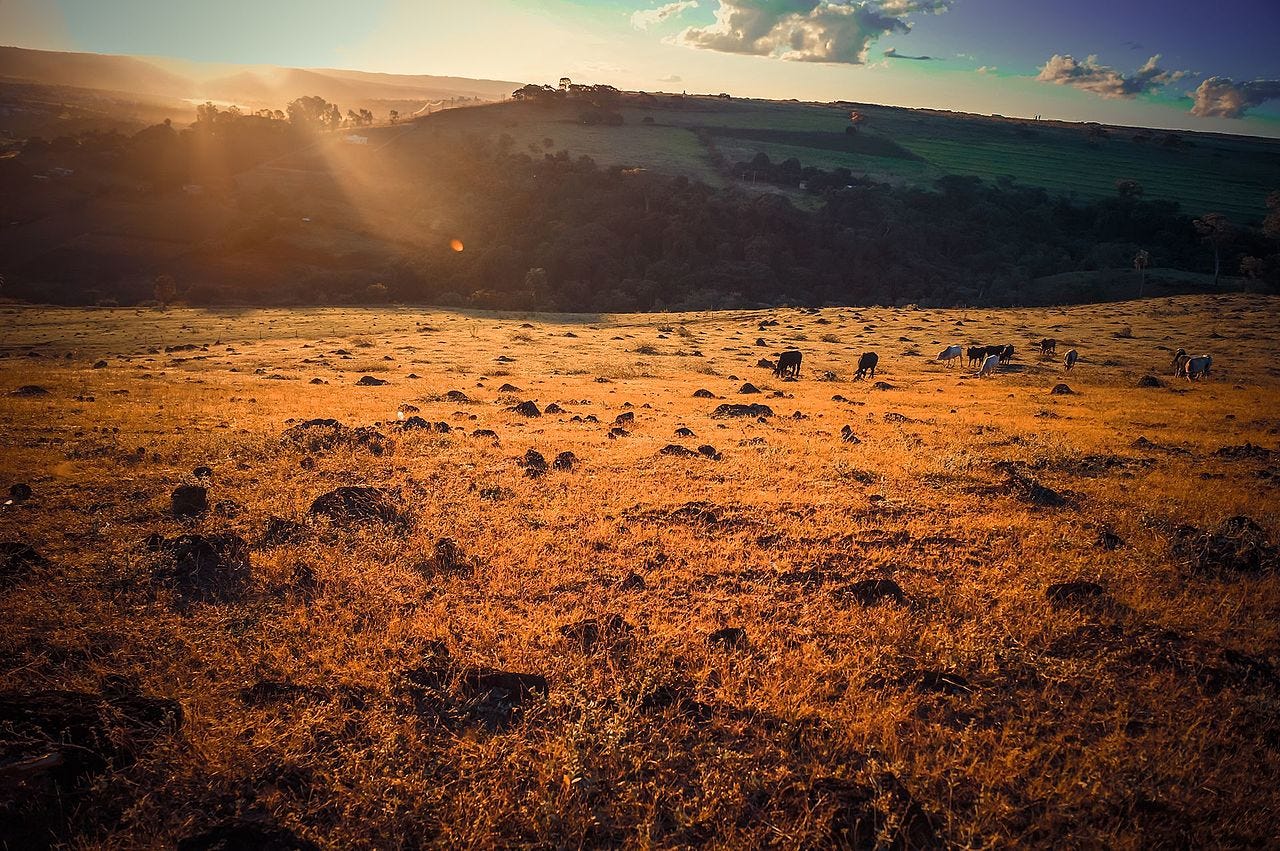 By Darrell Delamaide
(About the author: Darrell Delamaide is a freelance journalist based in Washington, D.C. He has specialized in business and finance over a long career, writing for Barron's, Dow Jones, Institutional Investor, Bloomberg, and MarketWatch, among others. He has written extensively about energy, economic and monetary policy, banking, capital markets, politics and regulatory affairs. A longtime correspondent in Europe, Delamaide also has written about international economics, global markets, foreign policy, and other international topics.)
WASHINGTON, D.C. (Callaway Climate Insights) — When Acorn Holdings came out with a 4.3 billion Kenya shilling ($41 million) medium-term note program in January, the London Stock Exchange hosted Kenyan President Uhuru Kenyatta to hail the country's first bond with a green certification from the Climate Bonds Initiative. 
The proceeds will finance construction of green housing for 5,000 students in Nairobi, and the bond was dual-listed on the LSE's Sustainable Bond Market. 
With similar fanfare, the LSE helped launch an innovative program last year to protect Brazil's Cerrado tropical savanna ecoregion. 
The bonds will be issued by the Responsible Commodities Facility to fund low-interest credit lines to Brazilian soy and corn farmers who are willing to plant in degraded pasture lands to avoid clearing further forests and grasslands, depleting a resource that dampens emissions. The facility will provide $1 billion over the next four years, with a first issue of $300 million.
The showcases are part of the LSE's effort to stave off competition in the red-hot green bond market, as rivals try to outdo each other in a market that is relatively small but growing fast as investors seek securities that really do deliver some environmental impact.
The London Stock Exchange became the first major stock market to establish a green bond segment in 2015, vetting bonds according to the principles of the International Capital Markets Association. 
In October, it widened the scope of the segment and rebranded it as the Sustainable Bond Market, introducing an annual verification requirement on how proceeds are used in order to curb greenwashing. LSE is the stock market with the most listed green bonds, though Deutsche Börse leads in trading.
London wants to bolster its appeal as a global financial center in the post-Brexit era, and sees sustainable investing as a way to do it.
The upgrade widened the scope of the green bond segment to include social projects and sustainability, as well as a new issuer-level segment for bonds from firms with a core business aligned with the green economy. (Issuer-level means the whole company qualifies and not just individual issues.)
Not all of the bonds listed in the SBM are climate-related, but London is still leveraging its global network to draw environmental green bonds. The exchange also introduced a Green Economy Mark in October for equities and investment funds that derive half or more of their revenue from green-related activities.
"We continue to see growing investor demand for actionable climate related financial information, with global asset allocations to green and sustainable finance increasing each year," Nikhil Rathi, CEO of the London Stock Exchange said in a statement at the time. 
The sustainable bond market now has more than 200 bonds listed, ranging from AB Sveriges Sakerstallda Obligationer (The Swedish Covered Bond Corp.) with a 6 billion Swedish kronor ($580 million) issue in January 2019 to fund mortgages for environmentally friendly and sustainable housing to Yorkshire Water, a UK water firm, which launched a £350 million 22-year bond in April 2019, the first sterling-denominated sustainability bond from an LSE-listed firm and its first in the utility's sustainability framework.
The SBM lists issuers from 18 countries in 14 currencies and has raised £33 billion. This is just a small sliver of the more than $100 trillion bond market, and most of the bonds are not actively traded. But the LSE maintains that a listing on the exchange gives issuers access to a large capital pool.
It's not alone in its green bond ambitions. Besides Deutsche Börse, the Luxembourg Stock Exchange and Euronext Paris are building up their green bond listings. London fell to fourth place in new 2019 listings, according to the Climate Bonds Initiative green bond market summary published last month. Overall, new issues and loans in 2019 were up 51%, reaching $258 billion.
U.S. exchanges seem to be lagging. None is mentioned in the Climate Bond Initiative list. Nasdaq's exchanges in Helsinki, Copenhagen and Vilnius (Baltic) have sustainable bond segments but Nasdaq U.S. doesn't. Trading platform MarketAxess, a fixed-income specialist, introduced a "green tag" last month to help investors find green bonds.
Covid-19 has cast a pall over the green bond market at the moment as it has all other financial markets. But as severe as it is, the pandemic is presumably a temporary phenomenon. Climate change is not, and the desire for investments to aid the environment are not just a passing trend.
Life goes on. Earlier this month, the International Finance Corporation, part of the World Bank Group, privately placed a $200 million issue for Standard Bank of South Africa and listed it in London. The funds will be used to promote green investments in South Africa, where commercial banks provide nearly half the financing for renewable energy and energy efficient projects.
Photo: Brazil's biome Cerrado. Rafael Ribeiro/Wikipedia.