Discover more from Callaway Climate Insights
Callaway Climate Insights provides news, critical analysis and original perspectives at the intersection of global finance and the challenges of climate change. 
Over 3,000 subscribers
Meat producers raise the plant-based stakes
With Covid-19 ravaging meat plants, producers are revisiting plans to transform their businesses to more climate-friendly products.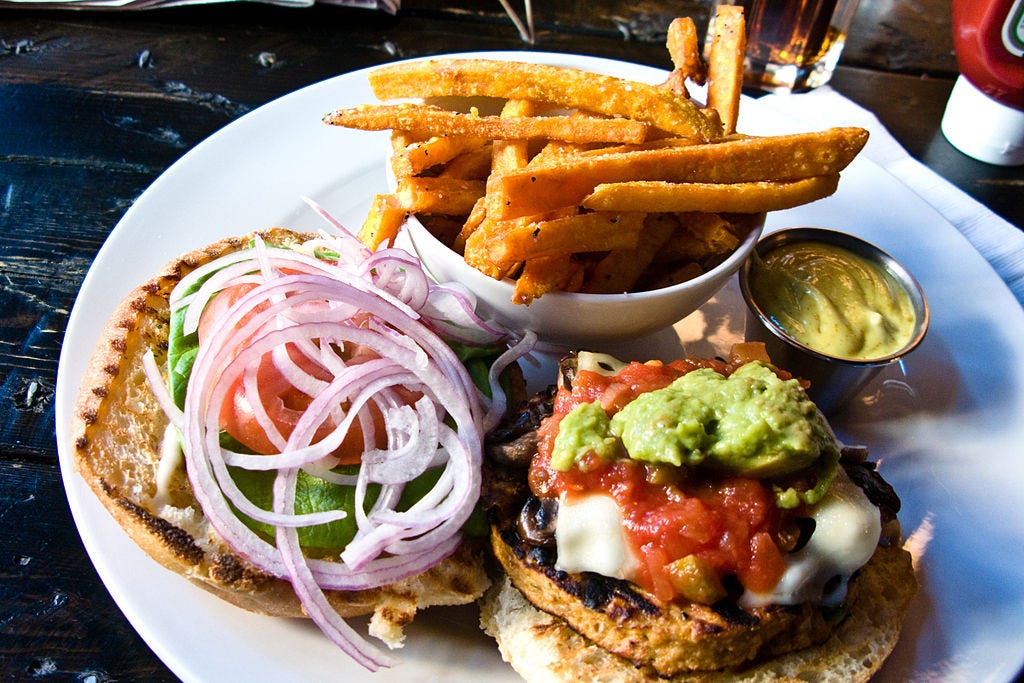 By Carl Winfield
(About the author: Carl Winfield is a New York-based writer, editor and infrastructure project finance specialist. He's built and run news teams for global news outlets including Euromoney, Ion and Informa. He's also visited over 50 countries throughout Asia, Africa, the Middle East and South America.)
NEW YORK (Callaway Climate Insights) — Global greenhouse gas emissions may have diminished since the Covid-19 pandemic forced most of the world into quarantine, but there's evidence that higher temperatures, along with the forecast flood, droughts, and extreme weather events that come with it, will reshape how we live, how we work, and especially what we eat. 
Some of the world's largest meat producers are now pivoting to plant-based solutions as the climate for meat production begins to change. 
The FAIRR investor network earlier this year reported that higher global temperatures, water scarcity and changes in land use threaten the global animal protein supply chain. But fewer than 10% of the 60 firms surveyed by the organization had instituted policies to address climate change, or its projected effects on livestock and land. 
Even now, there are signs that it may be too late to stop the damage. For example, Olam International (OLMIY) reported a 14.8% fall in EBITDA within its edible nuts, spices and vegetable ingredients segment due to drought conditions in Argentina. Archer Daniels Midland (ADM) estimated that disruptions caused by floods cut its first-quarter 2019 pre-tax operating profit by $50 million to $60 million. Additionally, Tyson Foods (TSN) saw feed costs increase by $89 million in 2018 due, in part, to drought. 
The Covid-19 pandemic has made an already-challenging business environment worse. In the past month, large meat producers such as Smithfield, Tyson, and JBS have closed their processing facilities in order to stop the virus' spread among their employees. While the unexpected shutdown has heightened the fear of meat shortages, some firms are in a surprisingly good position to rebound, thanks to the incorporation of plant-based proteins. 
For example, Hormel (HRL) launched its plant-based brand Happy Little Plants in the second half of 2019. The world's largest meat producer had planned to expand sales of the soy-protein based, ground meat alternative beyond some Hy-Vee supermarkets in the Midwest, prior to the pandemic. Those plans have, of course, been put on hold. 
"We will continue to innovate in this space with new and exciting offerings," CEO John Snee said during the company's first-quarter earnings call. 
The second largest producer, Tyson Foods, last year launched its Raised and Rooted brand. The brand is focused on "blended" meat products that supplement Angus beef with other ingredients including pea protein and egg whites. 
Tyson's President Dean Banks, at an event held earlier this year, said that the company aims to launch as many as 10 Raised and Rooted products by the end of 2020. He added that the company had planned to market to "flexitarians," or people who balance their animal-protein intake with plant-based alternatives. 
"Our goal is to supplement, not replace, traditional protein offerings," he said. 
In another industry-shaping event, Brazil-based JBS earlier this year launched Planterra Foods to break into the plant-based protein market. Planterra CEO Darcey Macken said in the industry publication Food Navigator that the subsidiary would launch the first four products in its soy-free OZO line in April. The company had planned for the four products — which combine pea protein, wheat gluten, and a fermented pea and rice protein developed by Colorado's MycoTechnology — to become available in 40% of U.S. stores by the third quarter. However, those plans have been put on hold until June. 
The Road Ahead 
Companies within the meat sector are now struggling to survive the Covid-19 crisis. At the same time, players such as Walmart (WMT) and Whole Foods — which both purchased meat businesses last year — now have to determine how climate change will affect their newest business lines. Walmart declined to answer questions regarding their meat acquisition, while Whole Foods, a part of Amazon.com (AMZN), did not respond.
A joint report conducted by FAIRR and CERES noted that, while 15% of global greenhouse gasses come from livestock, almost a quarter of those emissions are due to farming. A transition to plant-based protein products represents one way to cut emissions but, for some, transparency is key. 
"There are many reasons why the meat industry has been slow to respond to climate, and one factor is that the industry has failed to rise to the challenge of measuring and disclosing its emissions — which is the first step to managing them," FAIRR's Executive Director Maria Lenttini said. "While sectors such as energy and transport used to be the focus of environmental action it is only recently that the spotlight has begun to fall on the meat industry. It needs to improve rapidly if it is to catch up on climate risk."
(This story has been updated to reflect JBS launched Planterra Foods and to correct the spelling of Planterra CEO Darcey Macken's name.)
Above, veggie burger. Photo: bradleyj/Wikipedia.