Munich Re climate chief urges action as risks threaten to make insurance impossible
Ernst Rauch says adaptation to changing climate is being overlooked in rush to mitigate emissions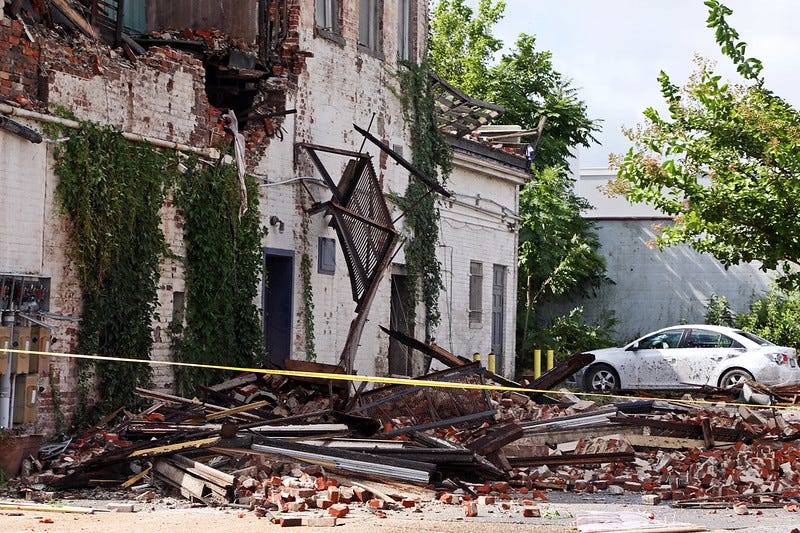 By Darrell Delamaide
(Darrell Delamaide is a freelance journalist in Washington, D.C. He has specialized in business and finance over a long career, writing for Barron's, Dow Jones, Institutional Investor, Bloomberg, and MarketWatch, among others. A longtime correspondent in Europe, Delamaide also has written about international economics, global markets, and foreign policy.)
WASHINGTON, D.C. (Callaway Climate Insights) — Insurers don't have time to debate climate change because they are too busy pricing risk. Risk is apolitical, and it seems to be growing.
"It's not a scientific proof," acknowledges Ernst Rauch, chief climate and geo scientist at Munich Re, the world's largest reinsurance group, "but there are indications that climate change is one of the drivers in higher losses."
By the nature of their business, insurance companies have been in the forefront of recognizing the impact of increasing damage from weather events.
Rauch heads up Munich Re's semiannual report on losses from natural catastrophes. Reinsurance companies buy slivers of policies from primary insurers so that the Munich-based firm has a diversified portfolio spanning the globe.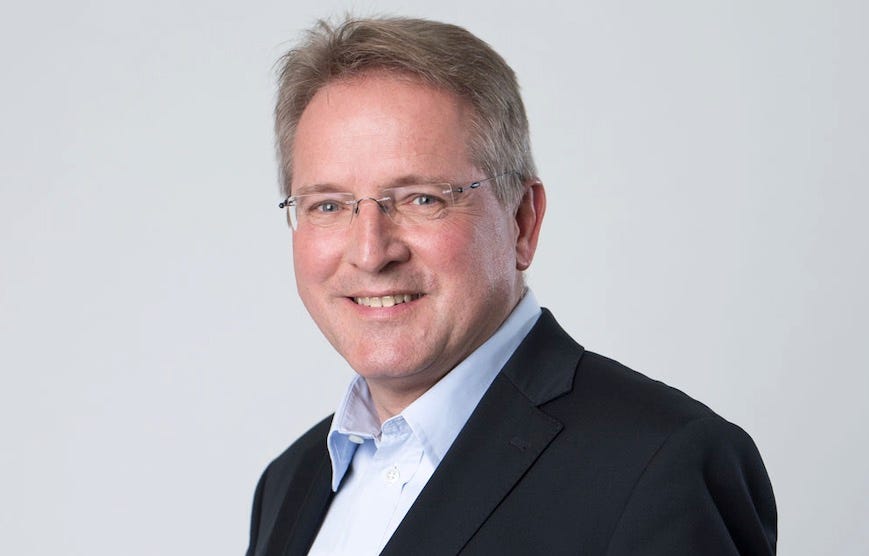 Ernst Rauch, chief climate and geo scientist at Munich Re.
"In many parts of the world, losses are increasing beyond inflation and beyond socioeconomic factors," Rauch says. The firm strips out these factors to track underlying trends, and has four decades of data to identify them.
In its natural catastrophe report last month, Munich Re said that events overall caused losses of $68 billion in the first half, less than the 30-year average of $74 billion in a six-month period. But North America accounted for 47% of the losses, well above the average 35%, with severe thunderstorms alone causing $27 billion in damages. 
Over Easter, a frontal system in the Southeastern United States spawned dozens of thunderstorms, producing hailstones the size of a tennis ball and generating 140 tornadoes in 10 states, including three that reached EF4, the second-highest rating for the storms. This outbreak alone caused $3.4 billion in damages and 38 people lost their lives.
Rauch attributes the high losses in North America not only to severe weather, but also to population density, building standards and land management.
"People continue to build in flood-prone areas, for instance," he said. Also, widespread construction out of wood makes buildings vulnerable to high winds and thunderstorms.
The July catastrophe report echoes Rauch's remarks that climate change contributed to the weather events "because higher temperatures and greater humidity favor the development of weather patterns like these. Even in these times of global pandemic, we should not forget that climate change is also a risk with systemic elements."
When asked whether global efforts to mitigate emissions and slow down climate change are sufficient, Rauch responds with a crisp, "Not yet." The goals of the Paris accord are not enough by themselves to avert many consequences from climate change, he says.
What does not get enough attention, according to this climate scientist, is the need for adaptation along with the efforts to mitigate emissions. "Structures can be reinforced to withstand high winds," he says. "There has been progress in flood protection measures and as a result you have seen a downward trend in flood losses."
Munich Re works closely in the U.S. with the Insurance Institute for Business and Home Safety, which conducts research and lobbies for improvements in building codes across the country. "The goal is to reduce vulnerability by half," Rauch says.
When Europe experienced a record-breaking heat wave in 2003, it led to 70,000 deaths, especially in retirement homes, because of a general lack of air conditioning. An example of adaptation is that air conditioning has been installed in many of these facilities.
One of the ironies of the current heat wave in California, which has led to rolling blackouts and scores of wildfires, is that an over-reliance on green energy may have contributed to power shortages, though critics tend to blame the shortfalls on poor planning.
"Until we have good storage capacity for energy, we will have to rely on fossil fuel plants," Rauch observes. "We also need to harden the grid," he says, referring to efforts to make power distribution less vulnerable to weather events.
Looking ahead, Rauch says issues may come to a head over the next five or 10 years over the affordability of insuring these types of risks. "The issue is when does the question of affordability give way to uninsurability," he says.
Nor is affordability simply a question of businesses or individuals being able to pay the premiums for insurance, but ultimately an issue of social affordability. "At a certain point, we might have to say, it doesn't make sense to spend that much money," says Rauch.
Munich Re shares its research on a global scale to help raise awareness of the risks as they trend upwards. It has much more precise information on individual regions, which it keeps as proprietary information.
But the question of affordability in the face of rising risks is a vital one for the world's largest reinsurance company and the primary insurers that feed into it.
"It's about sustaining this business," says Rauch. "Sooner or later, it will challenge our business model."
Above, damage from Hurricane Isaias, Aug. 4 2020, in central Virginia. Photo: Photo by Aileen Devlin, Virginia Sea Grant/flickr.