News and innovations: Tech awards, nightingales, concrete
Sustainable technology innovators, plus news on glaciers and how concrete manufacturers can mitigate climate change.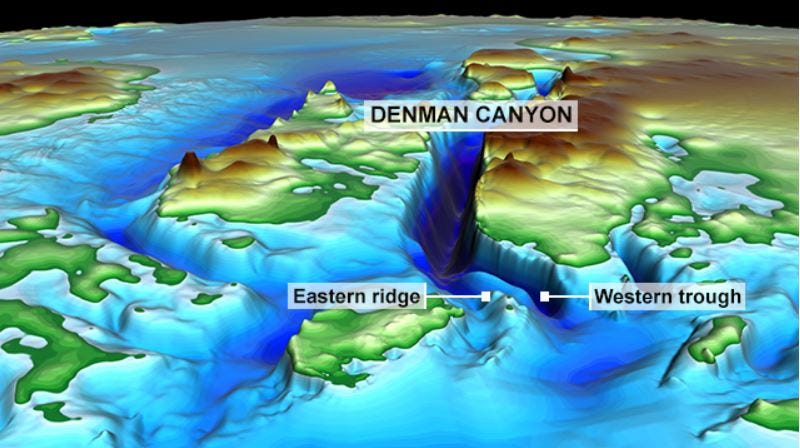 Antarctica's Denman Glacier is sinking into the world's deepest canyon
The glaciers of Antarctica are melting at unprecedented rates, and a giant canyon in the continent's rocky underbelly could make matters much worse. In a study published recently in the journal Geophysical Research Letters, researchers used more than 20 years of satellite data to monitor the ice in Denman Glacier along with the bedrock beneath it. The researchers found that not only did Denman's western flank retreat nearly 3 miles (5 km) between 1996 and 2018, but that a deep canyon below the glacier may be causing the glacier to melt faster than it can possibly recover.
Sustainable tech recognized with innovation awards
The Wells Fargo Innovation Incubator, a $30 million technology incubator and platform co-run by the U.S. Department of Energy's National Renewable Energy Laboratory, recently announced eight sustainable tech award winners. Submissions were evaluated on their potential for STEM job creation, impact on cleantech and agtech sectors, ability to leverage the innovation incubator network, and funding sustainability. Winners include Clean Energy Trust, Chicago; Cleantech Group, San Francisco; and The Yield Lab Institute, Saint Louis.
Concrete ways to reduce CO2 emissions
Jeremy Gregory, executive director of MIT's Concrete Sustainability Hub, sees an opportunity for concrete manufacturers to mitigate climate change through the reduction in carbon dioxide emissions. "When it comes to reducing the emissions of cement, we can increase the efficiency of cement kilns by increasing our use of waste materials as energy sources rather than fossil fuels," Gregory said.
SmartBrief/MIT News
N.Y. moves to accelerate clean energy siting, development
Leaders in New York have advanced the Accelerated Renewable Energy Growth and Community Benefit Act, a part of the state's fiscal 2020-21 budget that will accelerate the siting and development of clean energy sites. The new law will create the state Office of Renewable Energy Siting and supports Gov. Andrew Cuomo's goal to source 70% of the state's electricity from renewables.
SmartBrief/North American Windpower online
Coronavirus fast-forwards green energy 10 years into the future
As businesses shut down and many work from home around the world, electricity demand has reduced in Covid-19 hotspots. This could have a knock-on effect for the renewable sector.
Climate change is making nightingales' wings shorter and their annual migration harder
Nightingales may be less likely to survive their annual migration because climate change is causing the songbirds to evolve shorter wings, new research has found. Scientists discovered that over the past two decades, the wingspan of nightingales from central Spain has decreased.
Climate experts want fossil-fuel warning labels at the pump
It worked for cigarettes, could it help fight climate change? Now the Surgeon General's warning could make a migration to fuel pumps, listing the level of emissions you'll contribute to the atmosphere with your purchase and the number of lives you could endanger.
How environmental movement plans to leverage the coronavirus pandemic
Many researchers, intergovernmental organizations and activists hope the world can learn lessons from the insights the pandemic offers regarding human impact on the environment, and groups including Greenpeace, the International Energy Agency and the World Resources Institute are seizing the crisis as an opportunity to press governments to make industrial stimulus packages contingent on modernizing energy systems.
Photo: The shape of the bedrock under Denman Glacier can explain asymmetric ice retreat. NASA.