Discover more from Callaway Climate Insights
Callaway Climate Insights provides news, critical analysis and original perspectives at the intersection of global finance and the challenges of climate change. 
Over 3,000 subscribers
News briefs: BackRock votes green
Plus, Amazon buys jet fuel, benchmarking electric sector emissions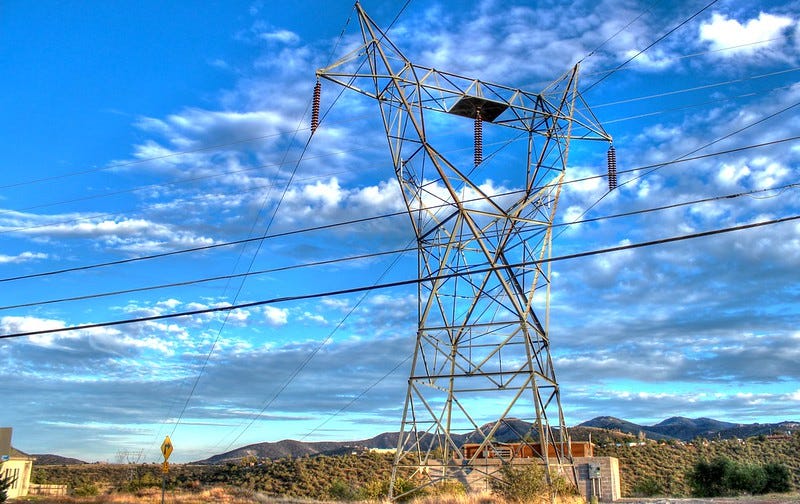 BlackRock's climate vote
BlackRock (BLK) is starting to make good on its climate promise to make sustainability integral to its portfolio and divest from investments such as thermal-coal producers and fossil fuels, says S&P Global Market Intelligence, which reported BlackRock has voted against 53 companies over climate concerns. The firm disclosed this week that it voted against dozens of management recommendations during the 2020 shareholder proxy season after finding that those companies were not making enough progress on climate issues.
Oil spill threat from abandoned tanker
The U.N. environment chief said Wednesday that "time is running out" to avert an environmental, economic and humanitarian catastrophe from a deteriorating oil tanker loaded with 1.1 million barrels of crude oil that is moored off the coast of Yemen. According to this CBSNews.com report, Inger Andersen told the U.N. Security Council that an oil spill from the FSO Safer, which hasn't been maintained for over five years, would wreck ecosystems and livelihoods for decades. 
Amazon deal for lower-emissions jet fuel
Amazon (AMZN) will buy an aviation fuel blend made from used fats, oils and greases over the next 12 months as it searches for ways to reduce the greenhouse gas emissions of its growing air cargo operations, Benjamin Romano writes in the Seattle Times. The deal for up to 6 million gallons, announced Wednesday with Shell (RDS.A) and sustainable aviation fuels producer World Energy is significant in a still-nascent industry, the report notes. 
Benchmarking electric sector emissions progress
For the electric sector overall, in 2019, power plant SO2 and NOx emissions were 94% and 86% lower, respectively, than they were in 1990 when Congress passed major amendments to the Clean Air Act, according to a new report from Boston-based sustainability advocate Ceres. In Benchmarking Air Emissions of the 100 Largest Electric Power Producers in the United States, Ceres reports that in 2019, power plant SO2 and NOx emissions were 23% and 14% lower than they were in 2018. Factors driving this longer-term trend include energy efficiency improvements and the displacement of coal by natural gas and renewable energy resources. The 100 largest power producers in the U.S. own more than 3,400 power plants and account for more than 80% of the sector's electric generation and reported air emissions.
International Energy Agency: Accelerate innovation
Without a major acceleration in clean energy innovation, countries and companies around the world will be unable to fulfill their pledges to bring their carbon emissions down to net-zero in the coming decades, according to a special report released recently by the International Energy Agency. The Special Report on Clean Energy Innovation is the first publication in the IEA's revamped Energy Technology Perspectives series and includes a comprehensive new tool analyzing the market readiness of more than 400 clean energy technologies.
China to start $184 billion in water conservancy projects
Major new water projects are getting started, worth an estimated $184 billion, in China. The projects aim to shore up China's major water conservancy facilities and ensure national water security, as the country faces shortage of per capita water supply and uneven distribution of water resources, according to a report from Xinhuanet.com. They include flood control, allocation of water resources, irrigation and water supply, water ecological protection and smart water conservancy.
Kroger's heating the ovens with solar
Ralphs and Food 4 Less, subsidiaries of Kroger (KR), have installed a photovoltaic solar power array at its 300,000-square-foot bakery facility in La Habra, Calif., says Winsight Grocery Business. The La Habra Bakery rooftop installation features nearly 3,000 solar panels that can produce nearly 1 megawatt and 2,009 megawatt hours (MWh) annually. That's enough energy to power 240 homes for a full year with an emission reduction equaling 300 cars driven for one year being removed from the road.
Above, electric transmission lines in Arizona. Photo
Scottb211
/flickr.