Discover more from Callaway Climate Insights
Callaway Climate Insights provides news, critical analysis and original perspectives at the intersection of global finance and the challenges of climate change. 
Over 3,000 subscribers
News briefs: BlackRock invests in UK's Arrival
Plus: BHP says fossil fuels stay in the mix, Ikea's buying back, recycling furniture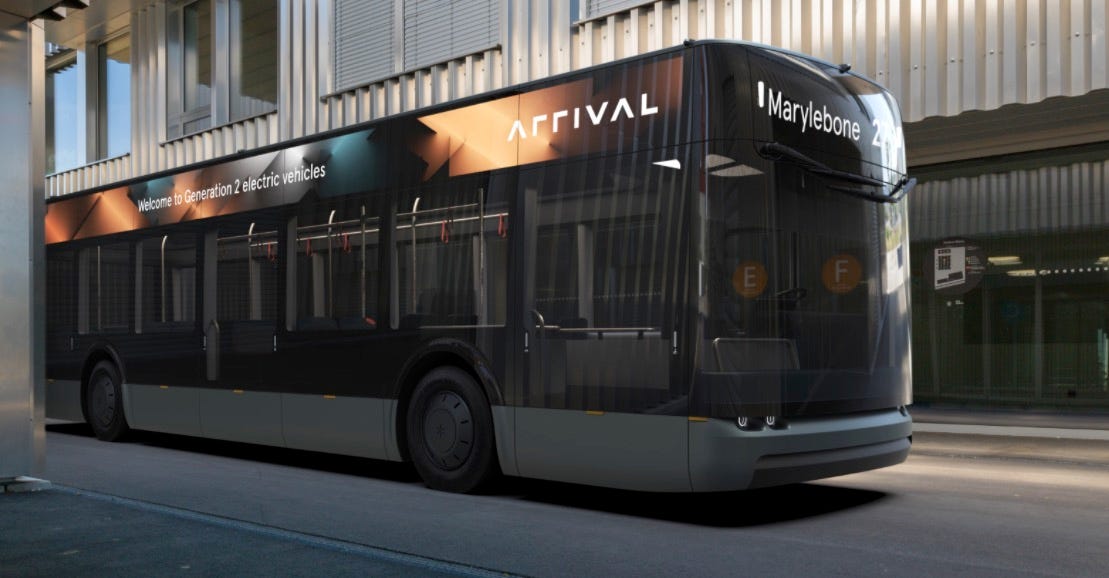 BlackRock invests $118 million in UK EV startup Arrival
BlackRock (BLK) is investing $118 million in British electric vehicle startup Arrival, according to published reports. A report from Reuters notes Arrival develops electric commercial vehicles including vans and buses. The company has also raised more than $100 million from Hyundai Motor and an undisclosed amount from United Parcel Service (UPS). Arrival was valued by Pitchbook at $3.3 billion before the latest round of funding, and has an order from UPS 10,000 electric delivery vans from UPS, with an option for another 10,000, Reuters reported. Earlier this week, the company said it will establish its first U.S. "microfactory" in Rock Hill, S.C., initially to build buses. The $46 million investment into the region will create 240 new jobs, Arrival said in a news release. The company's South Carolina operations will use a new cell-based assembly method to produce vehicles rather than a traditional automotive production line, allowing the production of any vehicle from Arrival's portfolio. With this model, Arrival occupies a smaller footprint, hence the name microfactory, the company said.  
BHP: Fossil fuels in the energy mix 'for decades'
BHP (BHP) plans to sell or close mines that produce coal burned to make power within two years as part of a plan to cut its emissions by 30% within 10 years — a move the company says will put it in line with the international Paris agreement to limit the rise in global heating to 1.5°C., The Guardian reports. Chairman Ken MacKenzie and CEO Mike Henry, according to the report, told shareholders at BHP's Australian annual meeting Wednesday evening that BHP would continue to invest in the fossil fuels for at least the short term. "We accept the science around climate change and we support the Paris goals," MacKenzie was quoted as saying. "The reality is that all current plausible scenarios show that fossil fuels will be part of the energy mix for decades."
Ikea to buy back used furniture
Swedish retailer Ikea said this week it will offer to buy back pieces of used furniture in 27 countries and will resell, recycle or donate them to local community programs. ABC News reports the company plans to use its Black Friday sales event, Nov. 24 to Dec. 3 to "to meet customers' needs in ways that contribute to a circular economy." The report says people selling used Ikea furniture will get a voucher that could be worth as much as 50% of the original price, to buy new items.
Global methane hot spots increase
The number of methane hot spots has soared 32% so far in 2020, despite the global economic slowdown, according to satellite imagery analyzed by a private data firm. The Washington Post reports that French firm Kayrros compared the first eight months of this year to the same period a year ago, and found methane leaks from oil and gas industry hot spots climbed by more than 40% year-over-year in Algeria, Russia and Turkmenistan. The biggest contributors to rising methane releases were the United States, Russia, Algeria, Turkmenistan, Iran and Iraq, Kayrros said.
Atlantic warming is 'unparalleled'
The Atlantic Ocean just had its hottest decade in 2,900 years. The new findings, published in the Proceedings of the National Academy of Sciences on Monday, rely on a mix of ice and sediment cores as well as thermometer data to track the state of the Atlantic, Gizmodo reports. Taken together, the results show that "recent Atlantic warming is unparalleled" in at least 2,900 years. There are natural factors that could be influencing the shift, but it's impossible to not consider the impact of climate change. The hallmark of climate change is heat, especially in the oceans. Marine heat waves have become more common and intense. Findings published just last month show rising heat is causing the oceans to stratify. Arctic sea ice plunged to its second lowest levels on record in September as well, again due to hotter oceans.
Above, the Arrival zero-emissions bus. Photo courtesy of Arrival.