Discover more from Callaway Climate Insights
Callaway Climate Insights provides news, critical analysis and original perspectives at the intersection of global finance and the challenges of climate change. 
Over 3,000 subscribers
News briefs: BlackRock's votes on climate change challenged
Plus, more from Amazon, JPMorgan Chase, Deutsche Bank, and Ford's bright idea.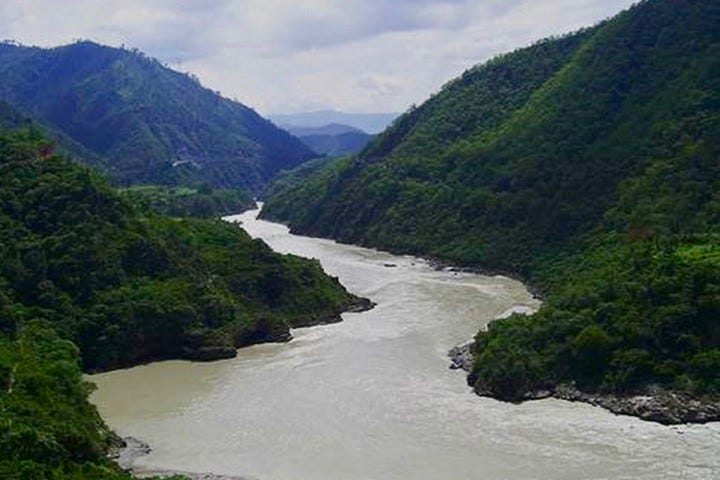 New study shows increase in rainfall forecast by global climate models is likely to hasten the release of carbon dioxide from soils.
BlackRock has been accused of double standards after it refused to back landmark environmental resolutions at two big Australian oil companies just months after the world's largest asset manager warned global warming represented a risk to markets unlike any previous crisis. Campaigners rapped BlackRock after it voted against resolutions calling for Woodside Energy and Santos to set targets in line with the Paris agreement and to disclose their lobbying. BlackRock said its votes were based on conversations with the oil companies and their responsiveness to investor concerns, and said it could back similar resolutions next year if the businesses did not change. 
Amazon's utility-scale solar projects
Amazon announced Thursday five new utility-scale solar projects to power global operations in China, Australia, and the U.S. The five projects include Amazon's first renewable energy project in China, second in Australia, second and third in Ohio, and 12th in the Commonwealth of Virginia, with a combined 615 MW of additional renewable capacity and an expected generation of 1.2 million MWh of energy annually, or enough to power 113,000 average U.S. homes. These projects will supply renewable energy to the fulfillment centers and AWS data centers that support millions of customers globally, the company said in a news release.
Wetter climate is likely to intensify climate change
A new study published in the journal Nature indicates that the increase in rainfall forecast by global climate models is likely to hasten the release of carbon dioxide from tropical soils. That release would further intensify global warming by adding emissions of the greenhouse gas into Earth's atmosphere. The study was conducted by an international team led by Christopher Hein of the College of William & Mary's Virginia Institute of Marine Science. Funding was provided by the National Science Foundation.
JPMorgan Chase shareholders vote down demand for disclosure
Shareholders of JPMorgan Chase & Co. (JPM) this week narrowly defeated the call for greater company disclosure around lending activities that affect climate change. The proposal was one of six resolutions, all opposed by the company, that were defeated by shareholders at the annual meeting. The environmental resolution received a preliminary 48.6% of the votes from investors in the bank that is the leading lender to the oil patch.
Ford's idea for solar-panel car cover
Ford Global Technologies, part of Ford Motor (FM), has applied for a patent for an inflatable, retractable car cover with solar panels to charge electric passenger vehicles. Gear Patrol points out the device would be ideal for an electric SUV or truck for overlanding, but could have other uses, including allowing commuters to charge their cars in parking lots while they're in the office or at a football game.
Dow plant, homes threatened by flooding
FEMA is sending help to Midland, Mich. where dam failures have flooded a Dow chemical complex and homes in a disaster prompting the evacuation of more than 10,000 people. After two days of heavy rainfall, water from Lake Wixom breached two dams Tuesday. Dow closed its headquarters and the manufacturing complex amid widespread evacuations.
Denmark plans to create energy islands in Baltic, North Sea
Denmark on Wednesday proposed a more than tripling of its offshore wind capacity by building two energy islands linked to new wind farms in the Baltic and North seas to help to meet climate change targets. Climate and Energy Minister Dan Jorgensen said the cost would amount to a three-digit billion crowns figure (100 billion crowns equals $14.7 billion). He also said the vast majority would be financed by private investors with no or little state subsidies.
GAO warns of threats to contaminated nuclear sites
A Government Accountability Office report warns that the 100 contaminated sites where the government developed nuclear weapons and researched nuclear energy need better long-term management plans due to threats posed by extreme weather. GAO says the Energy Department's Office of Legacy Management "has not made plans to assess the effects of climate change on its sites or to mitigate those effects, as called for in its strategic plan."
SmartBrief/Courthouse News Service
Pricing the risk of climate change
Bond investors are struggling to answer what Deutsche Bank AG strategists dubbed "the question of our age" — how much societies are willing to sacrifice in economic growth to counter climate change, and what that spells for the world's $31 trillion sovereign debt market. … Even with record growth in 2019 as green bond sales topped $217 billion, the amount is just a drop in the global debt market ocean and doesn't help investors to price climate risk into sovereign bonds.
Circular economy needed in attacking climate change
BuroHappold Engineer James Forsey says a circular economy that strives to reduce waste through more sustainable resource management is paramount in engineers tackling climate change. BuroHappold joined dozens of engineering firms in 2019 in an effort to minimize the industry's environmental impact.
SmartBrief/New Civil Engineer (tiered subscription model)
Got news you'd like to share with Callaway Climate Insights? Send us an email.
Above, increased rainfall could worsen climate change. Photo: Valier Galy/WHOI.