News briefs: BP says crude may never recover
Plus, Google aims for carbon-free data centers, New Zealand to require climate risk reporting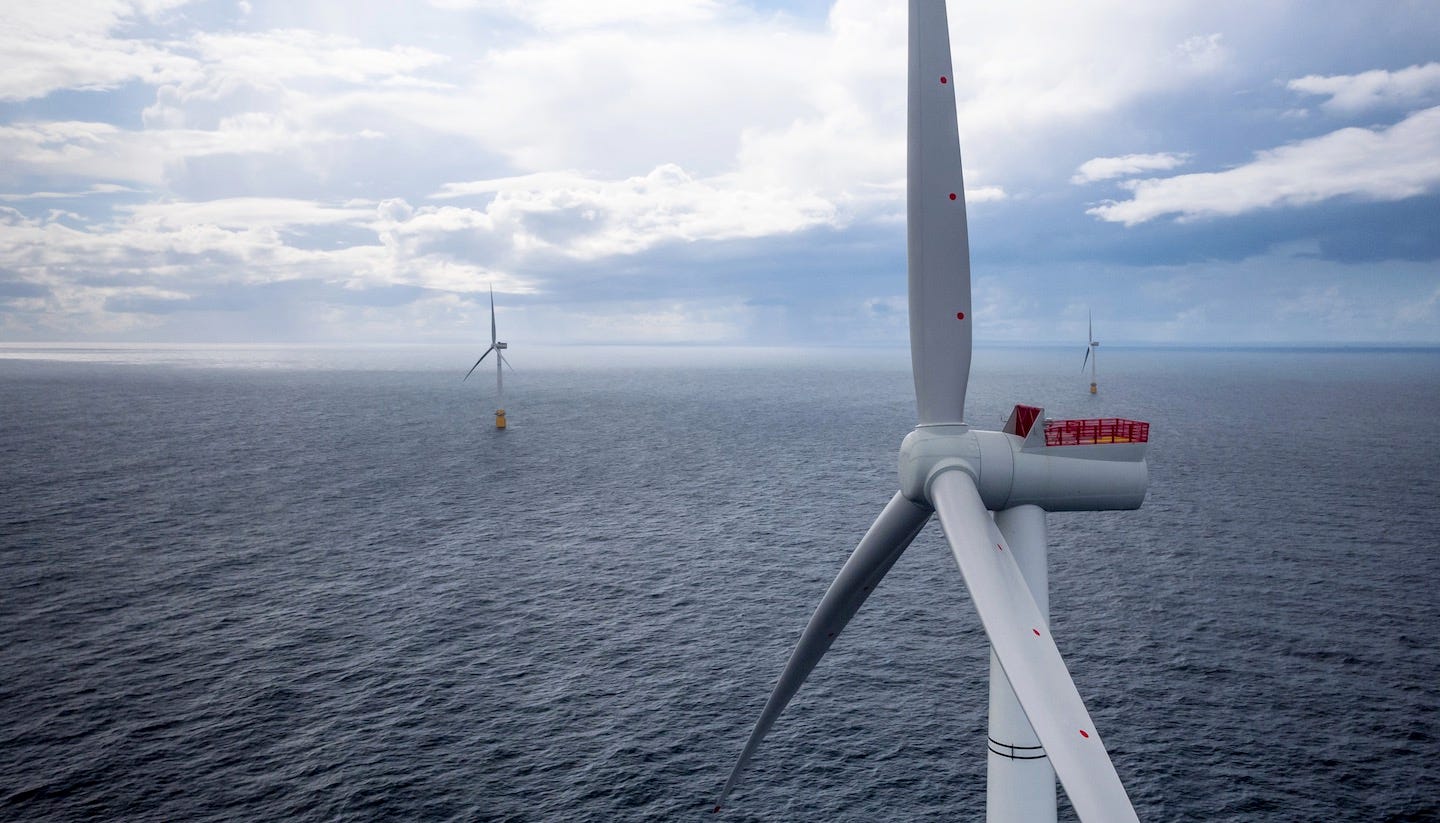 Above, an Equinor offshore wind farm. Photo: Øyvind Gravås/Woldcam.
BP sees declines for energy demand
BP (BP) says 2019 may turn out to be the year oil demand hit its peak and the global market for crude might never recover from the coronavirus pandemic, CNN Business reports. BP on Monday issued a report outlining three outlooks for energy demand, all of which forecast a decline in demand for oil over the next three decades, due to increasing efficiency and the electrification of road transportation. The CNN report said that in the scenarios in which governments are more aggressive is cutting carbon emissions and there are big shifts in societal behavior, the demand for oil may never fully recovers from the decline caused by the pandemic. Also in the past week, Equinor (EQNR) signed a deal to sell to BP 50% non-operated interests in the Empire Wind and Beacon Wind assets on the U.S. east coast for $1.1 billion.
New Zealand first in the world to require climate risk reporting
New Zealand will be the first country in the world to require the financial sector to report on climate risks, Minister for Climate Change James Shaw announced Tuesday. "Today is another step on the journey this Government is taking towards a low carbon future for Aotearoa New Zealand and a cleaner, safer planet for future generations." Shaw said the changes "will bring climate risks and resilience into the heart of financial and business decision making. It will ensure the disclosure of climate risk is clear, comprehensive and mainstream." Businesses covered by the requirements will have to make annual disclosures, covering governance arrangements, risk management and strategies for mitigating any climate change impacts. If businesses are unable to disclose, they must explain why. In total, around 200 organizations will be required to disclose their exposure to climate risk, including large Crown Financial Institutions such as ACC and the NZ Super Fund.
Google plans carbon-free data centers by 2030
By 2030, Google (GOOGL) plans for the electricity it uses for its data centers and offices to be 100% carbon free, according to a report from Bloomberg Green. Google says it has been offsetting its consumption with direct renewable electricity purchases and the associated certificates. The Bloomberg report notes that that allowed it to claim it used 100% renewable electricity. As part of a series of commitments on Monday, Google also said it will invest in $5 billion dollars in wind, solar, nuclear and other carbon-free energy projects across its supply chain over the next decade. 
Climate public health costs already in billions
Climate change, as a health emergency, already is costing the U.S. billions of dollars yearly due to wildfires, smog, infectious disease, and other events. In a new study, the Natural Resources Defense Council looked at 10 climate-linked events and disease outbreaks across the United States in a single year: 2012. The sickness and deaths from just those 10 events cost the United States $10 billion, according to NRDC, and that year, climate-related events harmed Americans from coast to coast. Vijay Limaye, climate and health scientist at NRDC's Science Center, says in a video report, "Altogether, we're talking about more than 900 deaths, 20,000 hospitalizations, and 17,000 trips to the emergency room. And all of it from just 10 climate-linked events in a single year' just one year. Since this was just a sampling of events, we probably paid many billions more in climate-related health costs in that same year."
Giant chunk of Greenland ice sheet shatters
A large segment of a glacier in northeast Greenland has broken off, which scientists say is further evidence of accelerating destruction of ice loss, rising global temperatures and increased threat from sea-level rise. In Greenland, the Spalte Glacier — until recently part of the Arctic's biggest remaining ice shelf known as Nioghalvfjerdsfjorden, or 79N — has broken off and  become a "flotilla of icebergs," according to the BBC. Jason Box, of the Geological Survey of Denmark and Greenland, told the BBC: "What makes 79N so important is the way its attached to the interior ice sheet, and that means that one day — if the climate warms as we expect — this region will probably become one of the major centers of action for the deglaciation of Greenland."