News briefs: PG&E convicted in deadly California fire
Plus: BP cuts oil-price forecast, how blockchain could fight climate change, and more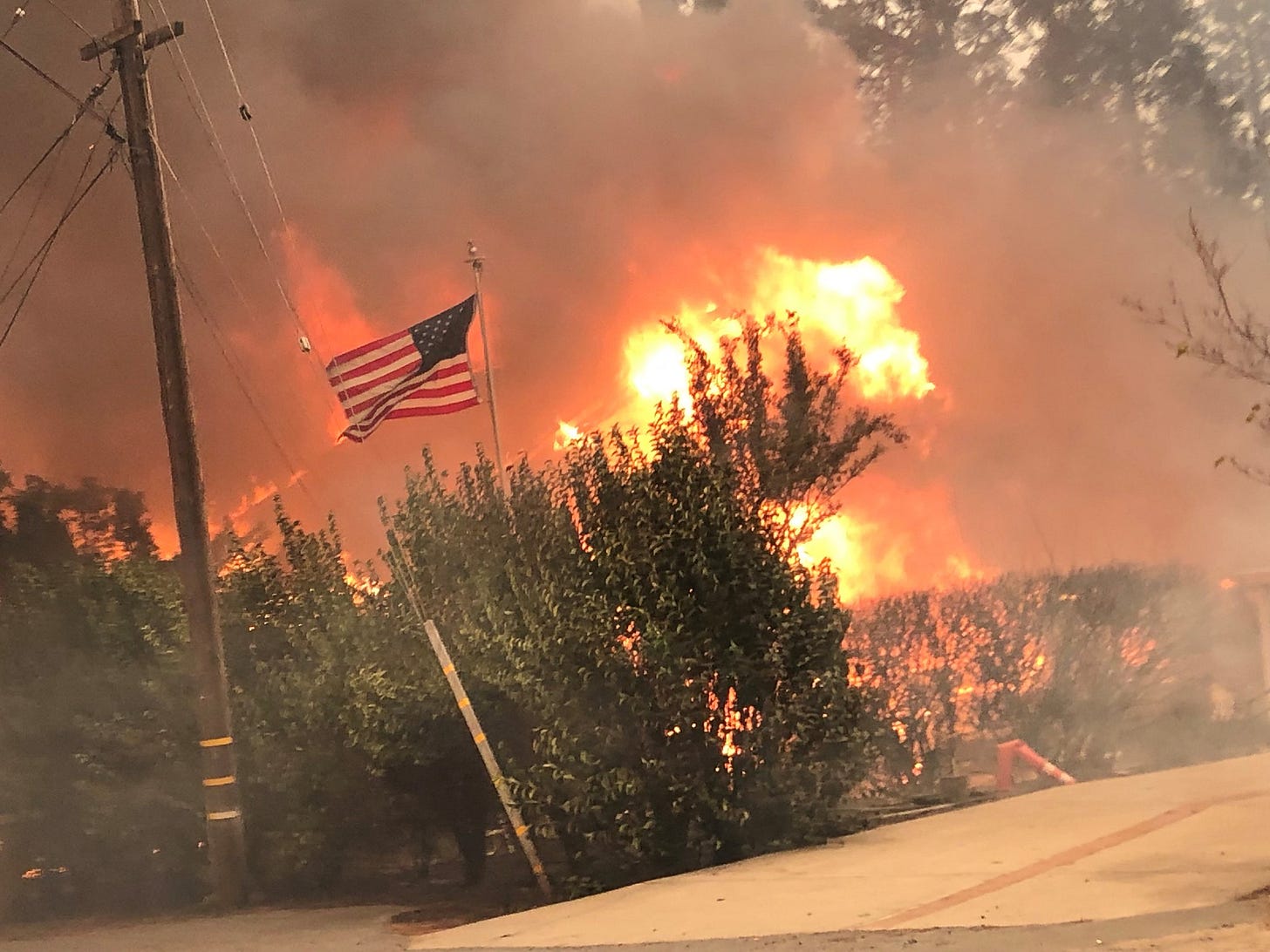 PG&E pleads guilty to manslaughter, admits fault in 84 fire deaths
PG&E Corp. (PCG) on Tuesday pleaded guilty to manslaughter charges and admitted to criminal negligence in starting the deadliest wildfire in California history. According to a report in The Wall Street Journal, Chief Executive Bill Johnson entered guilty pleas on behalf of the company to 84 felony counts of involuntary manslaughter in Superior Court in California's Butte County, where the 2018 Camp Fire destroyed the town of Paradise and other nearby communities. He also pleaded guilty to one count of unlawfully causing a fire. State investigators found that the fire was started by a malfunction of PG&E equipment. The San Francisco-based company has agreed to pay a $3.48 million penalty, the statutory maximum. The fire is considered the deadliest and most destructive wildfire in California, and the most expensive natural disaster in the world in 2018 in terms of insured losses. High winds, and drought possibly intensified by climate change, were key factors in the fast-moving fire.
BP slashes its 30-year forecast for oil prices
UK oil giant BP (BP) on Monday said the coronavirus pandemic and resulting economic pullback will have an "enduring impact on the global economy," resulting in less demand for energy over a "sustained period." The company cut its forecast for Brent crude prices over the next 30 years by 27% to $55 per barrel.
BP (BP) is expected to write down the value of its assets by between $13 billion and $17.5 billion, or as much as 6%, when it reports second-quarter earnings on Aug. 4. The company may also stop developing some oil and gas fields as it invests in cleaner energy, CNN reported.
How blockchain could get the world to act against the climate crisis
Bernhard Reinsberg, lecturer in international relations at the University of Glasgow, writes in The Conversation that new mechanisms are needed if efforts to halt climate change are to make progress. "Blockchain is one technology that has the potential to boost global cooperation for climate action, as I explore in new research. … Imagine a decentralized climate organization, based on blockchain, in which states, companies, and individuals participate and whose interactions are facilitated by so-called smart contracts. These contracts are pieces of computer code running on top of the blockchain, which makes them virtually unstoppable. A common token — let us call it 'greencoin' — allows climate commitments by states to be linked with the flourishing ecosystem of transnational climate initiatives and individual climate action."
Poor cities: Hostages of climate change or banks?
In POLITICO's new Sustainable Finance Spotlight newsletter, Ryan Heath writes: Combine climate change with a rapid population shift from rural areas to cities and you have a multi-trillion dollar infrastructure gap in developing countries. Central governments and NGOs appear unable to fill the gap on their own — a dynamic that will be made worse by the costs associated with managing Covid-19. Researchers from the Brookings Institution, supported by the UN, estimate that up to $5 trillion of additional infrastructure investment is needed annually.
Canada announces $7 million for the Climate Finance Access Network
Canadian Prime Minister Justin Trudeau has announced that Canada will contribute CA$9.5 million ($7 million) to the Climate Finance Access Network to support developing nations in accessing funding to fight climate change. "We recognize that there is a lot of global capital out there dedicated to fighting climate change, but getting that capital to where it's most needed is where we can step up," Trudeau said in call with UN ambassadors and the Prince of Wales. "To further accelerate global action, I can today announce that Canada will contribute $9.5 million to the Climate Finance Access Network."
3 common things in race, coronavirus and climate change debates
Forbes Senior Contributor Marshall Shepherd writes: "As an atmospheric scientist and African-American who professionally or personally deals with climate change, the pandemic, and racial narratives, I have noticed three common threads among them." Read more about what he has to say regarding the talking points, the struggle with math and taking sides.
Eco-friendly gifts
The fashion, beauty and luxury industries are rightly gripped by the topic of sustainability, reports Town & Country magazine. Research shows that more and more shoppers care about where their purchases come from and how they're made. Never before has there been so much accountability for brands to be transparent about their sustainable and eco-friendly initiatives, whether it's actively reducing emissions, promising fair labor practices, or pledging to use ethically-sourced materials and organic ingredients. From Town & Country, here are gift picks for shopping with a conscience.
Above, the 2018 Camp Fire destroyed towns and killed 85 people. Photo: Forest Service/ Tanner Hembree.