Discover more from Callaway Climate Insights
Callaway Climate Insights provides news, critical analysis and original perspectives at the intersection of global finance and the challenges of climate change. 
Over 3,000 subscribers
News briefs: Carbon allowance prices sink
Plus, Facebook lets climate deniers opt out of facts, and toilet paper is destroying boreal forest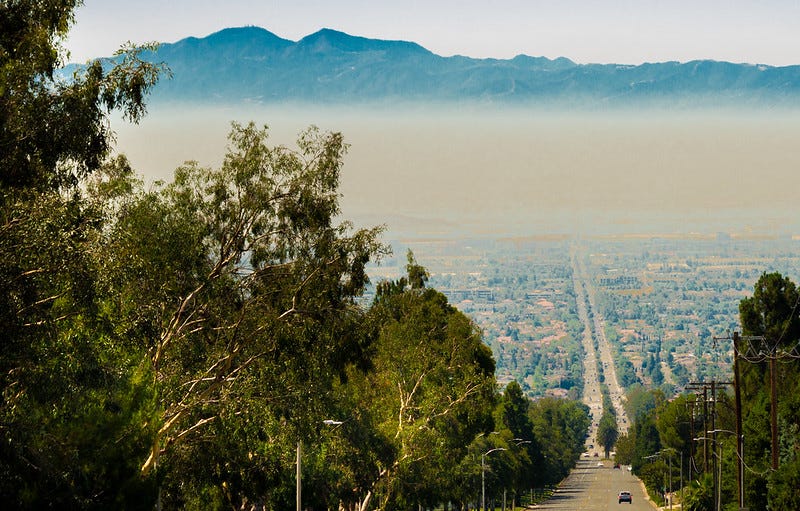 IETA: Carbon price dip to last two years
Carbon market participants expect the COVID-19 pandemic to weigh on emissions allowance prices for the next two years, with price expectations for the coming decade also dropping, according to the International Emissions Trading Association's annual GHG Market Sentiment Survey. "It would be unusual for any market to be feeling as optimistic now as it did a year ago," says Dirk Forrister, IETA CEO and president. Read more from IETA.
Facebook creates fact-checking exemption for climate deniers 
Last year, Facebook (FB) partnered with an organization, Science Feedback, that would bring in teams of Ph.D. climate scientists to evaluate the accuracy of viral content. It was an important expansion of the company's third-party fact-checking program, writes Judd Legum in a joint edition of Popular Information and HEATED, a climate newsletter by journalist Emily Atkin. But now Facebook has decided, at the request of climate science deniers, to create a giant loophole in its fact-checking program, they report. As a result, staffers can make any climate disinformation ineligible for fact-checking by deeming it "opinion," Legum writes, adding that Robert Brulle, an environmental sociologist at Drexel University, said Facebook is "aiding and abetting the spread of climate misinformation. … They have become the vehicle for climate misinformation, and thus should be held partially responsible for a lack of action on climate change."   
Climate change merits a fiscal response like Covid-19's
The Covid-19 experience illustrates the failure of markets in preventing pandemics and the potential of public expenditures on a global scale to eventually spur a response. In a similar vein, the world's top carbon emitters, China, the U.S., India, Russia, and Japan — responsible for a combined 60% of global effluents — have done little to avert a climate catastrophe, and they must now lead a global fiscal stimulus tackle the problem, writes Vinod Thomas, visiting professor at the Asian Institute of Management, and former senior vice president at the World Bank, in this piece from The Brookings Institution.
The issue with bath tissue
NRDC (Natural Resources Defense Council) on Thursday released an updated analysis of the climate impacts caused by what it calls the "tree-to-toilet" pipeline destroying the climate-critical Canadian boreal forest. The "Issue with Tissue 2.0" report includes a new sustainability ranking for toilet paper brands and other tissue products made by major U.S. producers. The hoarding and supply disruptions during Covid-10 "has brought to the forefront the urgency of creating a more sustainable, resilient means of production of tissue products," NRDC said. The group says the industry clearcuts one million acres of boreal forest each year.
Shareholders reject climate resolution at Japan's Mizuho
Investors at Mizuho Financial Group Inc. on Thursday rejected a shareholder climate resolution at the company's annual general meeting. The resolution, a first for a Japanese publicly traded company, would have required Mizuho to disclose climate risks and publish a plan to align is investments with the Paris Agreement. Mizuho said earlier this month it already discloses goals based on the climate pact and that the proposal was "inappropriate." The resolution received 34.5% of votes cast in advance of the meeting, short of the two-thirds required to pass. Bloomberg reported. The final tally has not yet to be announced. Reuters reported that advisory groups such as the Institutional Shareholder Services group and Glass Lewis, which advise funds worth more than $35 trillion, backed the proposal.
Coutts to cut carbon emissions in funds and portfolio
Coutts & Co., the U.K. wealth manager and private banker to Queen Elizabeth, plans to cut carbon emissions in its funds and portfolios by 25% before the end of next year and has introduced climate-linked exclusions for the first time, Reuters reported Wednesday. The news service quoted Leslie Gent, Coutts' Head of Responsible Investing, as saying the bank, part of RBS Group, will hold itself accountable and called on regulators to act on reforms: "To date, there has been a lot of carrot and not much stick and we believe that regulators should harden their stance to help drive real change."
Above: Southern California air pollution. Photo:
Ron Reiring
/flicker.