Discover more from Callaway Climate Insights
Callaway Climate Insights provides news, critical analysis and original perspectives at the intersection of global finance and the challenges of climate change. 
Over 3,000 subscribers
News briefs: Climate change will alter the taste of your beer
Plus, tracking carbon emissions, and how dams limit sea-level rise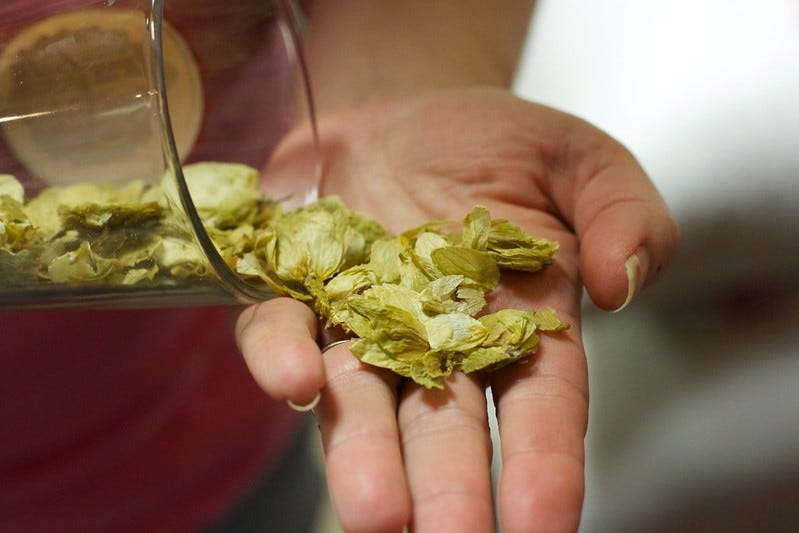 Beer will taste different due to climate change
Colleen Doherty, an associate professor of molecular and structural biochemistry at NC State, whose work focuses on the connection between time and stress in plants, says beer is almost certainly going to taste different in the future, because the ingredients themselves are changing. Doherty writes in NC State University News that "although centuries old, beer is continually changing. New trends in everything from ingredients to brewing styles alter how a beer tastes. But not all changes are under our control. Specifically, beer won't taste the same due to the effects of changing global temperatures on hops and other components of beer. Doherty's post is part of a series highlighting ways that NC State is focusing on the impacts of climate change.
MDBs' annual climate finance tops $61 billion
Climate financing by seven of the world's largest multilateral development banks, or MDBs, totaled $61.6 billion in 2019, with $41.5 billion (67%) in low- and middle-income economies, according to the 2019 Joint Report on Multilateral Development Banks' Climate Finance. Moderndiplomacy.eu reports that in addition to its traditional focus on low- and middle-income countries, the 2019 report expands the scope of reporting for the first time to all countries of operations. Some $46.6 billion, or 76% of total financing for the year, was devoted to climate change mitigation investments that aim to reduce harmful greenhouse gas emissions and slow down global warming.
Commentary: HK banks must do more than avoid risk
In a commentary in the South China Morning Post, Johnson Kong and Serena Chow write that building a resilient banking system is not the same as fostering environmental and social sustainability, despite overlaps in some areas. Hong Kong banks must do more to reduce their impact on climate change, not just avoid risk, they say, and for Hong Kong's sustainable banking to live up to its name, more consideration should be given to banks' management of their environmental and social impact. "Looking at Hong Kong, its latest supervisory expectations for banks are found wanting in comparison to other economies' efforts. For Hong Kong's sustainable banking to live up to its name, more consideration should be given to banks' management of their environmental and social impact so we can mitigate the sustainability risks facing our economy and banking system."
Investors, financial institutions offer ways to track carbon emissions
Paul A. Davies and Michael D. Green write in GlobalELR.com about two major initiatives seeking to standardize approaches to carbon accounting and provide a blueprint for investors to help achieve net zero global emissions by 2050. So far, a lack of harmonized methodologies for disclosing emissions at fixed points in time and a lack of reporting rules has hindered the adoption of carbon accounting of financed emissions. Without guidelines for carbon accounting methods, there is a risk of inconsistent disclosures across financial institutions. They look at the Partnership for Carbon Accounting Financials' proposed Global Carbon Accounting Standard and the Institutional Investors Group on Climate Change (IIGCC), which published a proposed Net Zero Investment Framework to guide investors in decarbonizing their portfolios by 2050.
Dams played key role in limiting sea level rise
The construction of large-scale dams has played a surprising role in limiting rising seas, say scientists. BBC News reports that over the past century, melting glaciers and the thermal expansion of sea water have driven up ocean levels, but a  new study finds that dams almost stalled the rising seas in the 1970s because of the amount of water they prevented from entering the oceans. Without them, the annual rate of rise would have been around 12% higher.
Above, fresh hops. Photo:
Alan Levine
/flickr.