News briefs: Growth in Asia's wind power
Plus, cooling and sustainable development, and Bill Gates's new book on climate change solutions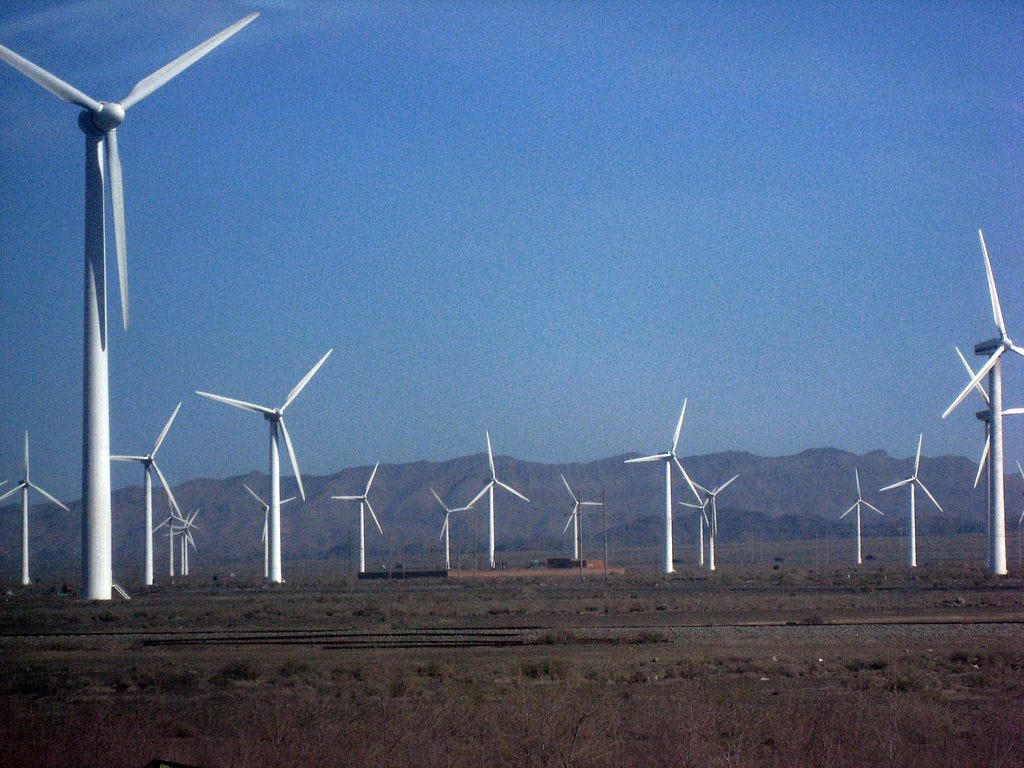 Asia's wind business, by land and by sea
As China gets back into the swing of industrial production and the resulting economic growth, it appears pollution is returning as well. So writes portfolio strategist Neil Newman in an opinion column in the South China Morning Post. As winter approaches, the pressure is mounting for China to switch to alternative energy sources, he notes. He also points out that the Japan Wind Power association is targeting an installed base of 36GW of wind power by 2030, with 10GW being offshore — "peanuts when compared to China's overall plans, but still an annual growth rate of about 20%." Newman concludes: We may see Asia's wind business dominated by the Chinese when it comes to land-based wind farms and the Japanese for offshore installations. The business is likely to see sustained growth as the appetite declines for dirty power generation equipment that burns fossil fuels.
Demand for cooling is a blind spot for sustainable development
Climate change, along with increasing affluence, space and comfort needs, means the world is facing an unprecedented growth in cooling demand, writes Radhika Khosla, research director at the Oxford India Centre for Sustainable Development, in a piece for the World Economic Forum. "This has the potential to drive one of the most substantial increases in energy and greenhouse gas emissions in recent history. However, despite the central role of cooling in climate change and sustainable development, the risks and benefits of sustainable cooling remain a global blind spot." In a paper published in Nature Sustainability, Khosla and colleagues explore the links between cooling and the United Nations Sustainable Development Goals (SDGs), and put together a framework to help identify solutions to deliver sustainable cooling for all.
Bill Gates details his 2021 book on climate change and solutions
Bill Gates is sharing details on his new climate book, How to Avoid a Climate Disaster: The Solutions We Have and the Breakthroughs We Need, scheduled to be published by Knopf in February 2021. In a GatesNotes post, the Microsoft (MSFT) co-founder and philanthropist writes, "I'll share what I've learned from more than a decade of studying climate change with experts and investing in the innovations we'll need to address it. I hope to explain the science in a clear and compelling way. I'll also propose a plan for what we need to do over the next decade and beyond to build the tools that will help us eliminate greenhouse gas emissions while scaling up the powerful solutions we already have. And I'll suggest some concrete steps that individuals, governments, and companies can take to make it happen."
North Dakota sends Covid funds to other business, including fracking
North Dakota officials on Friday voted to reallocate $221 million in federal coronavirus relief to state agencies to spend on everything from businesses' virus mitigation measures and education to fracking, according to a report from The Bismarck Tribune. The North Dakota Emergency Commission approved the reallocation, which includes millions for education, law enforcement, and economic resiliency grants. The Tribune said the state's Oil and Gas Division plans to award $16 million in grants to oil companies for the acquisition and disposal of water used in the hydraulic fracturing process. Regulators say the grants would lead to more wells drilled, helping to create jobs and stabilize oil production until mid-2021. Environmentalists have criticized the reallocation.
Above, a wind farm in the Xinjiang Province in northwest China. Photo: taylorandayumi/Wikipedia.