Discover more from Callaway Climate Insights
Callaway Climate Insights provides news, critical analysis and original perspectives at the intersection of global finance and the challenges of climate change. 
Over 3,000 subscribers
News briefs: It's the Church of England vs. Exxon Mobil
Plus, increased investor expectations for ESG, and breakthrough MIT-based research.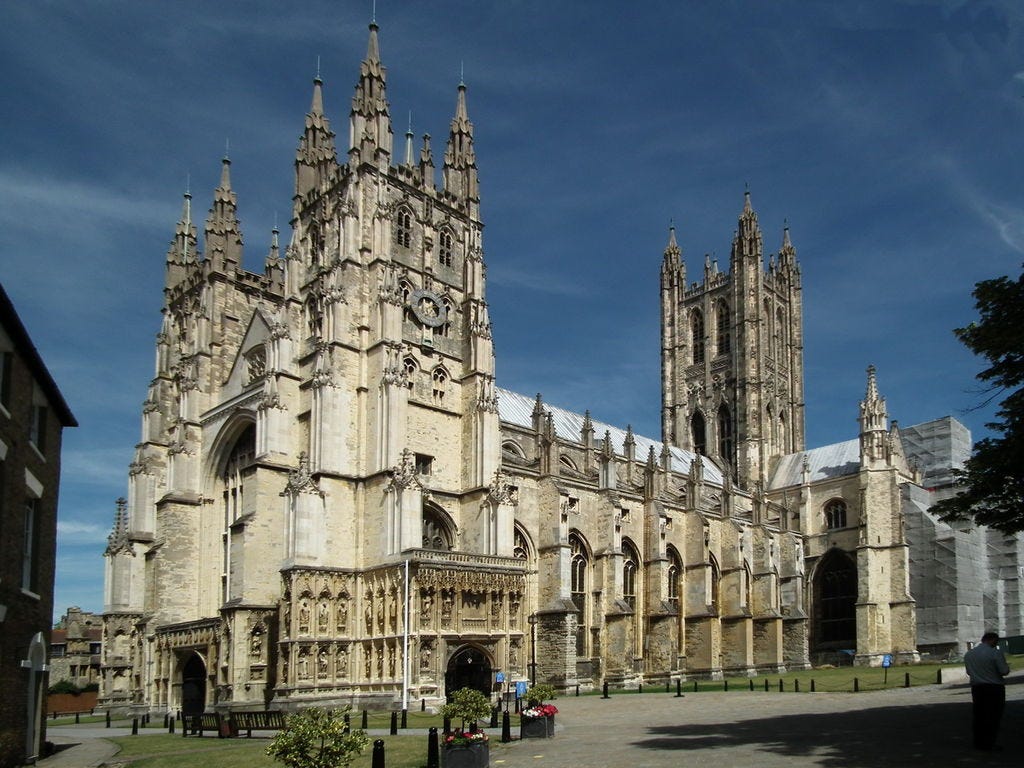 The Church of England is going up against ExxonMobil on climate change. Can it win?
The Church admits its holdings in the oil and gas sector are relatively minor, so the possible loss of its financial backing does not exactly have the industry running scared. But the Church of England does have something that gets the attention of energy CEOs: influence. Edward Mason, head of responsible investment at the Church Commissioners for England — the main investment vehicle of the Church of England; and Adam Matthews, director of ethics and engagement at the Church's pension board lead engagement on climate change with the world's biggest energy companies on behalf of a group of institutional investors representing over $40 trillion. As a result, the Church commands attention and has been credited with driving a wave of public and institutional pressure on the industry to cut emissions.
Barclays' new targets won't cause pension funds to drop climate resolution
Two UK government pension funds announced they will vote in favor of Barclays' proposed net-zero emissions ambition resolution, but will still back a climate resolution pressuring the lender to strengthen its commitments.
Environmental Finance (Subscription)
Maria Zuber on climate change: "Breakthroughs will happen"
MIT's vice president for research identifies three areas of MIT-based research that show particular promise for climate action: battery technology, renewable energy, and fusion. 
ESG isn't going anywhere: investor expectations in the age of Covid-19
John Hodges, vice president at BSR, and David Korngold, a director at BSR, write in GreenMoney: Preliminary indications are that the Covid-19 pandemic has — if anything — increased investor attention on corporate ESG management. In particular, investors have been even more vocal about their expectations on issues such as employee health and safety, workforce policies, job security, and business operational and strategic resilience. Front and center are investor concerns about responsible corporate governance, specifically related to Covid-19 response. BSR is a global non-profit works with companies to develop sustainable business strategies and solutions through consulting, research, and cross-sector collaboration.
COVID-19 is a dress rehearsal for entrepreneurial approaches to climate change
As the U.S. struggles to control the COVID-19 pandemic, some experts have suggested that we can learn something about how to address climate change from this crisis, Jeffrey York, University of Colorado Boulder, writes in Theconversation.com. Climate and social policy experts are recommending green stimulus packages to restart the economy. As a professor of sustainability and entrepreneurship, he sees COVID-19 bringing the predicted future human health implications of climate change to horrifying life. Like COVID-19, climate change could increase respiratory illness and strain infrastructure.
The Hour/The Conversation
Above, Canterbury Cathedral. Photo: Mattana/Wikipedia.