News briefs: Microsoft's planetary computer
Plus, big investors warn against backtracking on climate change and vodka that absorbs atmospheric carbon dioxide.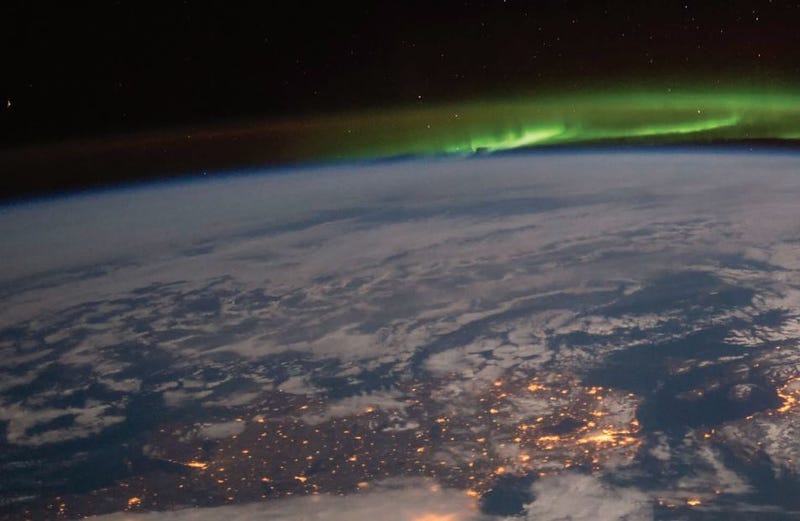 Microsoft expands environmental initiatives with AI project
Microsoft (MSFT) is undertaking a project called Planetary Computer, in which artificial intelligence will analyze aggregated environmental data to create satellite imagery for partners and customers seeking to make environmentally sound decisions. The company is also partnering with Esri to make geospatial datasets available through Azure.
SmartBrief/TechCrunch
South Korea to be first in East Asia to set net zero goal
After South Korea's ruling Democratic Party won an absolute majority in its parliamentary elections on Wednesday (they gained 60 seats, reaching 180 from 120 out of a total of 300), the country is now set to implement a plan to become carbon neutral by 2050 and end coal financing. The Democratic Party published a climate manifesto last month that promised to pass a "Green New Deal," which nods to the Green New Deal proposals in both the US and the EU. South Korea will become the first country in East Asia to pledge to reach net zero by 2050. The country had a record voter turnout, despite the coronavirus pandemic. Even those who failed a temperature check were allowed to vote in special booths.
NASA reports Arctic stratospheric ozone depletion hit record low in March
Ozone levels above the Arctic reached a record low for March, NASA researchers report. An analysis of satellite observations show that ozone levels reached their lowest point on March 12 at 205 Dobson units. While such low levels are rare, they are not unprecedented. Similar low ozone levels occurred in the upper atmosphere, or stratosphere, in 1997 and 2011. In comparison, the lowest March ozone value observed in the Arctic is usually around 240 Dobson units. "This year's low Arctic ozone happens about once per decade," said Paul Newman, chief scientist for Earth Sciences at NASA's Goddard Space Flight Center in Greenbelt, Maryland. "For the overall health of the ozone layer, this is concerning since Arctic ozone levels are typically high during March and April."
Big investors warn companies against backtrack on climate change
Big investors have urged companies to maintain their focus on reducing carbon emissions, even as businesses grapple with the economic fallout of coronavirus. Eight investment groups, including BNP Paribas Asset Management, DWS and Comgest Asset Management, told FTfm that tackling global warming must continue to be a priority for public companies, despite unprecedented pressure on businesses globally after government measures to tackle the pandemic left whole sectors unable to operate. The investors said businesses would be given leeway when it came to climate change this year, but warned against backtracking on targets to reduce carbon emissions.
Is fungus the answer to climate change?
Katy Ayers has made a canoe out of mushrooms, or to be precise, from mycelium, the dense, fibrous roots of the mushroom that typically live beneath the soil. Ayers, 28, is a student at Central Community College in Columbus, Neb. Her real goal with the eye-catching project is to raise broader awareness about mushrooms. She is part of a growing movement of mushroom advocates, people who believe these fungi can help solve some of our most pressing environmental problems; they can break down pollutants and have a wide array of uses. Get this: Ayers' canoe is still alive, and every time she takes it out for a paddle, it grows mushrooms.
How global alcohol firms are adapting to climate change
Winemakers, distillers and global scientists gathered at Moet Hennessy's Living Soils Forum at Vinexpo Paris to discuss how the industry is innovating to adapt to climate change. Standout takeaways from the three-day forum included Systembolaget, Sweden's government-owned liquor stores chain, having accomplished over half its sales with better-for-the-environment box wines and Brooklyn, N.Y.-based Air Co.'s vodka reportedly absorbing as much atmospheric carbon dioxide as eight full-grown trees per bottle produced.
SmartBrief/BNN Bloomberg  
 Image: From
Earth At Night
, NASA's new e-book.