Discover more from Callaway Climate Insights
Callaway Climate Insights provides news, critical analysis and original perspectives at the intersection of global finance and the challenges of climate change. 
Over 3,000 subscribers
News briefs: Pandemic's plastic problem
Plus, LVMH faces shareholder scrutiny, Facebook datacenter will run on renewables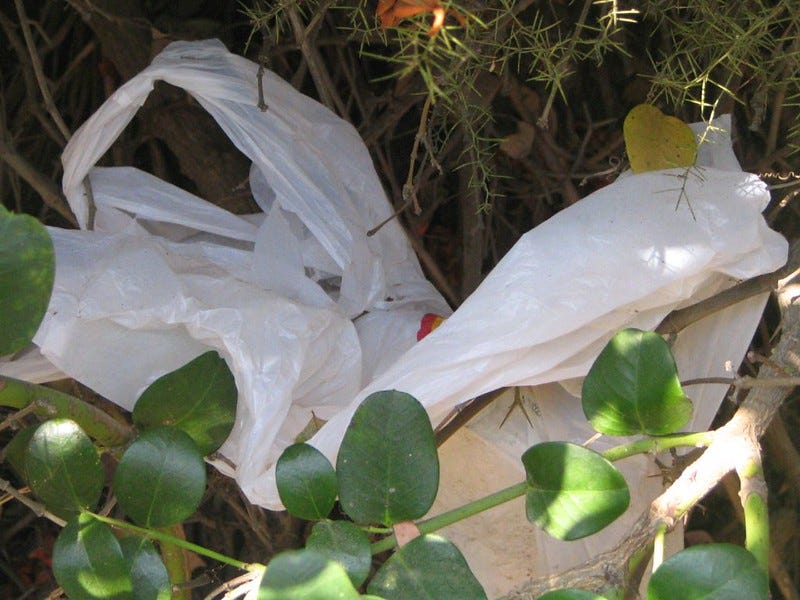 Pandemic spurs plastic waste
The coronavirus pandemic has prompted restaurants to dramatically increase the use of single-use plastic serving dishes, utensils and bags. Despite pre-Covid-19 efforts to ban plastic shopping bags, plastic straws and the like, cities have rolled back the bans on plastic bags and retailers are stopping customers from using reusable bags, CNBC reports.
Shareholders quiz LVMH on climate, Paris Agreement
French multinational LVMH (LVMHF) faced questions from shareholders at the company's annual meeting recently in Paris on ESG-related issues, S&P Global Market Intelligence reports. According to the report, LVMH said 2019 had been an "outstanding" year in terms of sales and profit while acknowledging that the COVID-19 pandemic had hurt operations substantially in the first and second quarter of 2020. But shareholders pressed executives on the company's alignment with the Paris Agreement,  climate initiatives, animal welfare, biodiversity.
Facebook plans Illinois data center powered by renewables
Facebook (FB) is planning a data center in Dekalb, Ill., that will be completely powered by renewables, in accordance with its goal to power all of its facilities with renewable energy by the end of 2020, according to a report in the Chicago Tribune/SmartBrief. Facebook hasn't confirmed where it will source the power from, but Rachel Peterson, a data center executive, was quoted in the report as saying access to renewables and talent are what drew Facebook to the area.
Hundreds of elephants dead in Botswana
Describing it as a "conservation disaster" as well as a potential public health problem, officials in Botswana are racing to find out why hundreds of elephants are dropping dead in their tracks. More than 350 elephant carcasses have been found in the Okavango Delta since the start of May. No one knows why the animals are dying, with lab results on samples still weeks away, according to the government. Officials have tentatively ruled out poaching and poisoning. Dr. Niall McCann, of the UK-based charity National Park Rescue, told the BBC, "This is totally unprecedented in terms of numbers of elephants dying in a single event unrelated to drought."
Regulator-led forum publishes climate-risk guide
Money managers and other financial services firms should work with portfolio companies to help improve climate-related disclosures, according to a regulator-backed guide published Monday. Pensions & Investments reported this week that an industry group chaired by the Financial Conduct Authority and Bank of England's supervisory unit, the Prudential Regulation Authority, outlined appropriate ways to embed climate-related financial risks into companies' governance and risk management processes.
Aboriginal land council pulls Rio Tinto investment
The New South Wales Aboriginal Land Council has pulled its investments from mining giant Rio Tinto (RIO), according to published reports, after the company blasted in a 46,000-year-old heritage site in Western Australia's Pilbara region for a mining development. The group, which reportedly has 25,000 members, said it was divesting millions of dollars investing with Rio Tinto. The group has a a A$650 million ($450 million) investment portfolio, according report by The Australian Financial Review.