Discover more from Callaway Climate Insights
Callaway Climate Insights provides news, critical analysis and original perspectives at the intersection of global finance and the challenges of climate change. 
Over 3,000 subscribers
News briefs: Short-selling ESG
Plus, central banks back climate fight; forests can't outrun climate change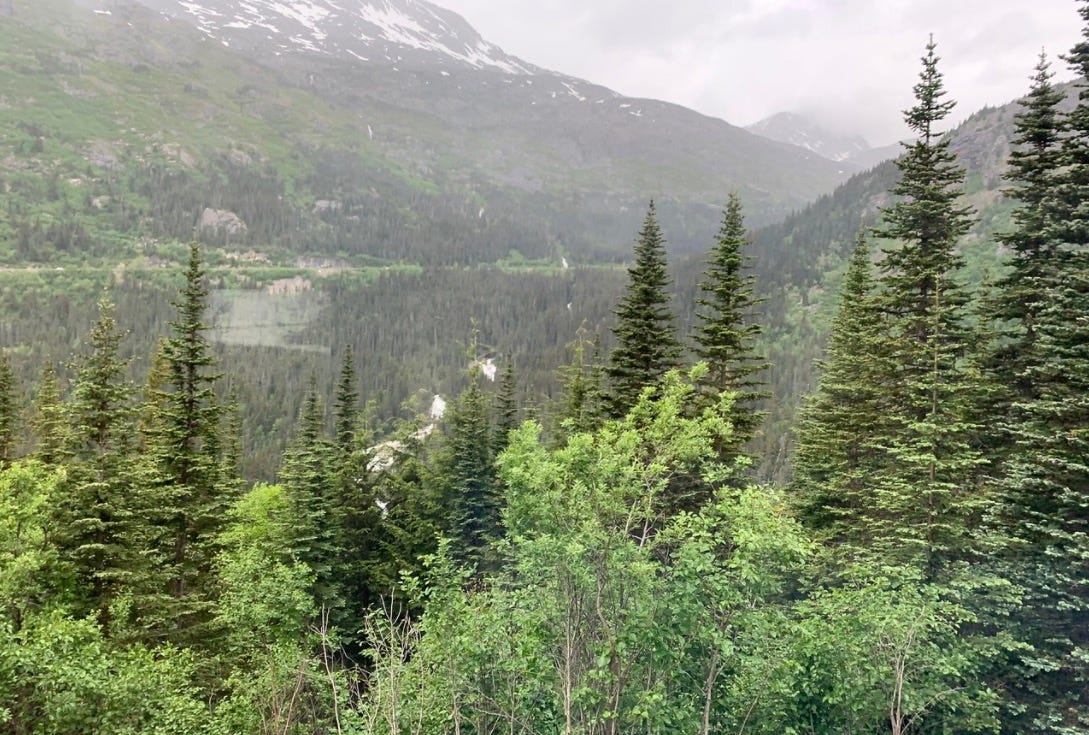 Short selling ESGs as a strategy
The Alternative Investment Management Association (AIMA) and international law firm Simmons & Simmons say short selling can be used to protect investors from ESG risks. In a statement, the AIMA says its new paper "describes how hedge fund firms can use their unique investment abilities to accomplish an important goal of responsible investment: protecting against undesired key risks such as climate risk. … By properly accounting for the carbon exposure of both their long and their short portfolios, alternative investment managers and their investors can gain crucial insights into how exposed their investments are to climate change and the attendant policy changes."
Invesco: Central banks back climate change fight
Invesco's eighth annual Global Sovereign Asset Management Study shows that 83% of central banks and sovereigns believe "immediate action is required to combat climate change, and this is increasingly being translated into investment strategies with an understanding that climate-related risk should be embedded into the wider investment process." The report details the views of 139 chief investment officers, heads of asset classes and senior portfolio strategists at 83 sovereign funds and 56 central banks, who together manage $19 trillion in assets. The single greatest concern globally is a rising number of natural disasters, Invesco says, and that investors tend to be concerned by the risks that directly threaten them, so views differ significantly according to region. Western investors are the most conscious of the transition to a low-carbon economy, the report says. 
MacKenzie Scott (Bezos) donates to climate, racial justice causes
MacKenzie Scott, who went by MacKenzie Bezos before her divorce from Amazon's (AMZN) Jeff Bezos, posted to Medium about her philanthropic work, including contributions to organizations promoting health, racial and gender equity, economic development, and climate change. CNN reports Scott has already donated nearly $1.7 billion to several organizations, after last year promising to donate most of her money during her life. CNN notes Scott received a quarter of Bezos' Amazon shares in the divorce settlement. Her net worth is currently estimated to be around $60 billion, according to the Bloomberg Billionaires Index.
$25 mln to tackle climate change and poverty
Speaking of donations, MIT's Abdul Latif Jameel Poverty Action Lab has received a founding $25 million gift from King Philanthropies to launch a new initiative to solve problems at the nexus of climate change and global poverty. The new program, the King Climate Action Initiative, begins immediately and plans to study reducing the effects of climate change on vulnerable populations, and work with policymakers to scale up the most successful interventions.
PG&E, Tesla building BESS
Pacific Gas and Electric (PCG) and Tesla (TSLA) have begun construction of a 182.5-megawatt lithium-ion battery energy storage system at PG&E's electric substation in Moss Landing, Calif. The companies said in a statement that the system will be designed, constructed, and maintained by PG&E and Tesla, and will be owned and operated by PG&E. Construction is expected to continue into early next year. PG&E aims to have the system energized in early 2021 and fully operational in the second quarter of 2021. Once operational, the Moss Landing substation system will be one of the largest utility-owned, lithium-ion battery energy storage systems in the world, the companies said.
Forests migrate — but not fast enough for climate change
From NPR's Ari Shapiro: "We're all familiar with migration. Wildebeests gallop across Africa. Monarch butterflies flit across the Americas. Well, what if I told you that forests migrate, too? In his new book The Journeys of Trees, science writer Zach St. George explores an agonizingly slow migration, as forests creep inch by inch to more hospitable places." Listen to the interview.
Photo: Tongass National Forest.