Discover more from Callaway Climate Insights
Callaway Climate Insights provides news, critical analysis and original perspectives at the intersection of global finance and the challenges of climate change. 
Over 3,000 subscribers
News briefs: Sustainable jet fuel, new climate finance partnership
Plus, why Al Gore thinks the pandemic could be the catalyst for climate action.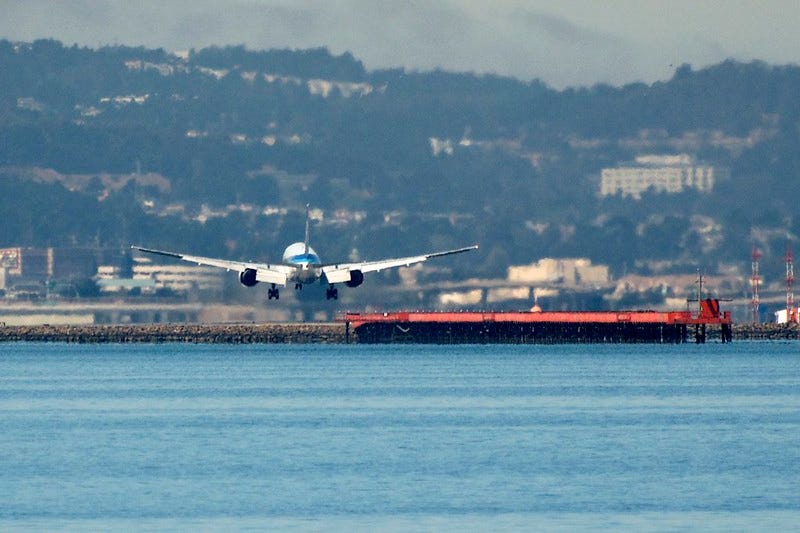 SFO using Neste's sustainable aviation fuel
San Francisco International Airport is seeking to reduce carbon emissions using Neste's (NTOIF) sustainable aviation fuel. According to a report in AirportTechnology.com, Neste, an oil refining and marketing company based in Finland, has delivered its first batch of sustainable aviation fuel, named Neste MY Renewable Jet Fuel, to the airport using the existing multi-product pipeline infrastructure. 
Metro agrees to solar power deal worth $50 million
Washington D.C.'s metropolitan transit authority, known as Metro, has sold 13 football fields' worth of space at its parking lots and garages in the District and Prince George's County for a solar power project worth up to $50 million over 25 years, The Washington Post reports. The Post says the deal provides SunPower Corp. (SPWR) and Goldman Sachs Renewable Power space on Metro's surface parking lots and above its parking garages to install solar-paneled carports or canopies at four rail stations.
Rocky Mountain Institute's new Center for Climate Finance
Rocky Mountain Institute on Thursday announced the of the Center for Climate-Aligned Finance in collaboration with Wells Fargo (WFC), Goldman Sachs (GS), Bank of America (BAC), and JPMorgan Chase (JPM). RMI said in a statement the center will be "an engine room for the financial sector to partner with corporate clients and identify practical solutions through collaboration with industry, civil society and policymakers to facilitate a global transition to net-zero emissions by mid-century." It will be independently administered by RMI.
ESG investing in times of crisis
"Governance is king," says Daniel E. Ingram, chair of investment advisory company Wilshire's ESG and diversity committee. "And it tends to lead to better environmental and social performance. In times of crisis, like the 2009 financial crisis or COVID-19, investors are compelled to take a closer look at corporate governance practices like disaster contingency plans, cybersecurity risk management and decisions about capital structure — [such as] share buybacks & M&A activity." Ingram also says investors may be compelled to become better stewards of financial capital by holding companies to account for their leadership actions, incentive structures and strategic decisions. Read more in this GreenBiz story on how ESG issues can become even more relevant in times of market crisis.
Al Gore on sustainable investing
The disruption and fundamental shifts from the coronavirus pandemic may be what's needed to respond to the environmental crisis once and for all, says former U.S. Vice President Al Gore. Gore, in an interview with Bloomberg's Emily Chasan, said the pandemic has accelerated the systemic changes he has advocated for in both regulation and investing. Read the full interview here. 
Aviation and shipping likely to be added to UK's net zero carbon target
International aviation and shipping emissions are likely to be included in the UK government's net zero target, but not until after 2023, according to this report in The Guardian. The intention to review carbon accounting emerged after ministers and advisers, including climate activists, held the first meeting of the Department for Transport's net zero board.
Above, landing at San Francisco International Airport. Photo:
Jun Seita
/flickr.