Discover more from Callaway Climate Insights
Callaway Climate Insights provides news, critical analysis and original perspectives at the intersection of global finance and the challenges of climate change. 
Over 3,000 subscribers
News briefs: Vineyards on the move
Plus, climate researcher Konrad Steffen dies, western fires may signal global trend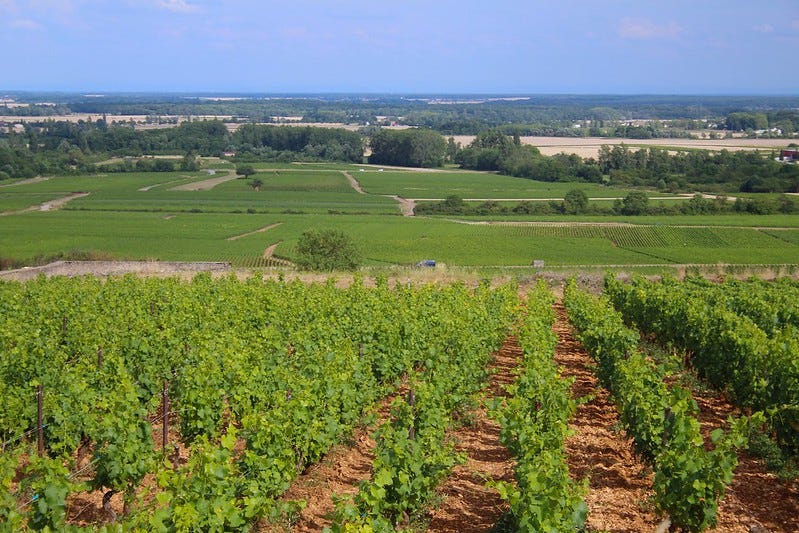 Climate changes shifting vineyards In Burgundy
Tom Mullen writes in Forbes: "It took twelve centuries for monks to determine Burgundy's best grapevine locations. As climate shifts occur, those locations are also shifting." Mullen, citing a 2019 European Geosciences Union report, reports that grapes in Burgundy are being picked 13 days earlier, on average, since 1988, and that difference is greater than in the past six centuries. Hot and dry years are now more common than in the past. Also, the sweetest spots for growing prime quality grapes are moving uphill, sometimes by dozens of meters.
Pioneer climate researcher Konrad Steffen dead at 68
Konrad Steffen, a renowned researcher on rising sea levels, and lauded as the scientist who sounded the alarm on Greenland ice melt, has died. He apparently died after falling to a water-filled ice crevasse attributed to warming, the New York Times reports. "It looks like climate change actually claimed him as a victim," a colleague said.
California, Colorado fires may signal global fire transformation
Wildfires from Australia to Siberia are not just larger, hotter and faster, but burning in areas and seasons where they were previously rare, Michael Kodas writes in Inside Climate News. Recent fires in the West fit into a trend of groundbreaking yet predictable wildfires around the world, as warming temperatures and diminishing moisture tip over fire regimes, the term fire scientists use to describe the typical timing, frequency, intensity and duration of wildfires on a given landscape. 
Japan urged to boost green power
To do its part to help avoid catastrophic climate change, Japan must significantly change its power mix between now and 2030, according to a report by the Asia Investor Group on Climate Change. A story in Bloomberg Green says the report urges the country to lift the proportion of renewable energy in its generation to 50%, and nuclear to 20%, by 2030 to meet Paris Agreement goals of limiting global warming. Japan must also halt the use of coal and gas for power generation between 2035 and 2040, it said.
UN carbon offset platform reaches 2 million CERs milestone
The United Nations Carbon Offset Platform has reached 2 million Certified Emission Reductions (CERs) purchased and canceled since its launch in September 2015. CERs are emission reductions units emanating from projects located in developing countries under UN Climate Change's Clean Development Mechanism. These projects not only reduce greenhouse gas emissions but also support sustainable development in the project countries. Read more from the UN.
Above, vineyards in Burgundy. Photo:
Navin75
/flickr.