Discover more from Callaway Climate Insights
Callaway Climate Insights provides news, critical analysis and original perspectives at the intersection of global finance and the challenges of climate change. 
Over 3,000 subscribers
Re-energizing the grid with open source
LF Energy's Shuli Goodman talks about how open source is modernizing power systems.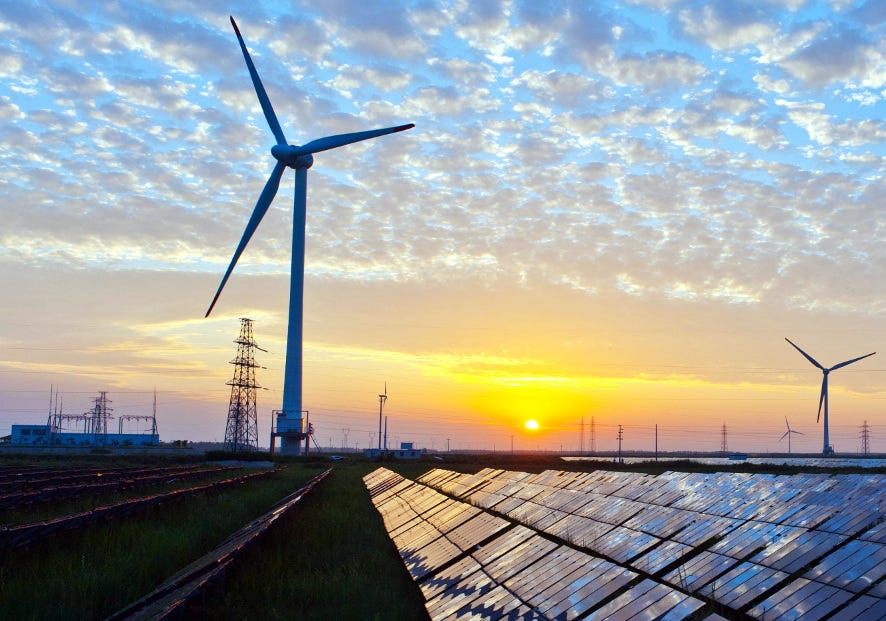 Shuli Goodman dropped by Callaway Climate Insights headquarters Tuesday — via Zoom into my study in Marin, Calif. from neighboring Sonoma — to talk about how her non-profit, LF Energy, is working to help decarbonize the electricity industry. 
Standing before a photo of a beach in Costa Rica, (as if Sonoma isn't beautiful enough)  Goodman explained how her climate journey took her from Deloitte Consulting, where she led enterprise management systems, to focus on using Linux and other open systems to help utilities upgrade their often ancient grid hardware.
LF Energy is an initiative of The Linux Foundation.
She said she imagined trying to tell her grandchild what she'd done to help solve the most important issue of our time (Covid-19 notwithstanding), climate change. And whether the "olds" can help the young. 
"The refrain 'OK, Boomer' comes from an exasperation that we have not moved quickly enough to address the externalities of capitalism," Goodman said. 
One of those ripple effects explains why shareholder-owned utilities, in Goodman's view, are moving so much more slowly to decarbonize than are the nationalized utilities in Europe. She said she spends her California mornings on the phone with Europe discussing and procuring software that can help utilities catch up with advances to their grids that other industries, such as telecom, have already made. 
Started last year, Goodman said, LF Energy provides program management and infrastructure consulting based on open source systems. Some of her current projects can be found here.
Photo: Renewable energy facility, 2016  Kenueone/Wikipedia.