Discover more from Callaway Climate Insights
Callaway Climate Insights provides news, critical analysis and original perspectives at the intersection of global finance and the challenges of climate change. 
Over 3,000 subscribers
RWE consolidates German renewable energy
Electric utility sets timeline for exiting coal and seeks to be a global leader in clean power.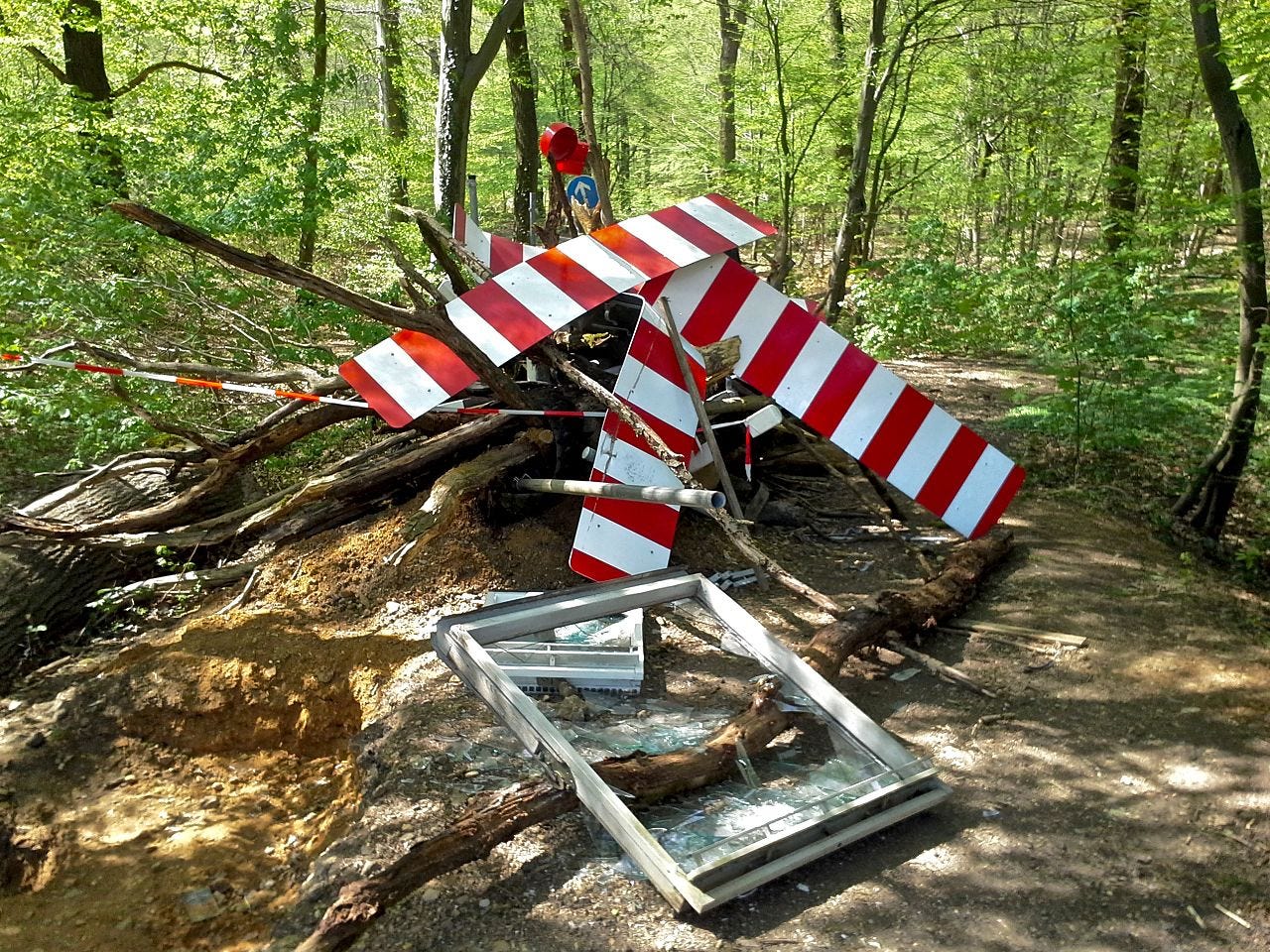 By Darrell Delamaide
(About the author: Darrell Delamaide is a freelance journalist based in Washington, D.C. He has specialized in business and finance over a long career, writing for Barron's, Dow Jones, Institutional Investor, Bloomberg, and MarketWatch, among others. He has written extensively about energy, economic and monetary policy, banking, capital markets, politics and regulatory affairs. A longtime correspondent in Europe, Delamaide also has written about international economics, global markets, foreign policy, and other international topics.)
WASHINGTON, D.C. (Callaway Climate Insights) — RWE, one of Europe's biggest electric utilities, with significant activities in North America and Asia, is consolidating Germany's renewable energy generation with a three-way asset and share swap with E.ON and Innogy, positioning it to become a global leader in clean power.
Paradoxically, however, RWE (RWE.DE) remains the bête noire of German environmentalists because of its expansion of open-cast lignite mining in the Hambach Forest and its effort to keep coal-fired power generation in Germany. This insistence on "all of the above" still rankles activists, even after RWE joined a January compromise brokered by the German government to exit coal by 2038 at the latest.
Preservation of the Hambach Forest, an historic woods between Cologne and Aachen, became a flash point in recent years for environmentalists intent on keeping RWE from clearing it for coal mining. They occupied the woods in tree houses and put up barricades, but the state government of North Rhine-Westphalia deployed hundreds of police in September 2018 to eject the activists.
RWE chief executive, Rolf Martin Schmitz, dealt with both sides of the company's activity in an earnings conference call last month. He touted the growth of renewable energy at the utility, which has nine gigawatts of renewable power generation, and 20 gigawatts more in planning. RWE will have 13 gigawatts on stream by 2023 and be carbon neutral by 2040.
The coal compromise that concluded in January under the auspices of the government seeks to maintain sufficient power for Europe's largest economy while scaling back fossil fuel — mostly lignite, or brown coal, in Germany — even as the country is shutting down nuclear power generation.
The goal for RWE was to get a binding contract under law so that coal-fired power generation did not become a political football from one parliament to another. Utilities plan ahead on a generational basis and the most important component is to have fixed parameters for investment.
In Schmitz's view, RWE stretched its ability to compromise to the limit for the coal deal. The company will shut down a 300 megawatt coal-fired unit this year, and will take part in the reduction of coal power in its home Rhineland region by two-thirds by 2030. This will entail significant layoffs at the company, with 3,000 made jobless by 2023 and 6,000 by 2030.
And the company is scaling back its plans for that controversial Hambach Forest project. "More than 1.1 billion metric tons of coal reserves approved for mining will remain in the ground," Schmitz said on the conference call. "The Inden and Hambach open-cast mines will be closed much earlier than planned. The Hambach Forest will be preserved."
In typically German fashion, in short, government, labor and industry reached a compromise to balance the competing interests of climate activists, utilities, and consumers in a deal that will make RWE a global leader in renewable energy and Germany a leader in emissions reduction despite its historical reliance on coal. The tab for the government is high, with billions going to utilities like RWE and billions more to coal-mining regions.
The new direction for RWE culminates a restructuring of Germany's electric utility industry dating to 2016, when E.ON, created in the 2000 merger of Veba and Viag, spun off its conventional power generation and trading into Uniper, retaining retail and grid operations as well as nuclear and renewable generation.
RWE, the other big utility in the Ruhr industrial heartland, went in a different direction in 2016, spinning off its future-oriented renewable activities into Innogy, while keeping conventional power generation in the parent company.
E.ON sold off part of Uniper with a share listing and the rest to the Finnish utility Fortum. Then, in a complex €43 billion asset swap deal reached in 2018, E.ON agreed to acquire Innogy and to transfer renewable generation back to RWE later this year, keeping Innogy's retail and distribution. E.ON also sold most of its renewable energy activity to RWE.
The restructured RWE has four core segments: offshore wind; onshore wind and solar; hydro, biomass, gas-fired power plants; and supply and trading. A fifth segment will handle the retirement of coal and nuclear plants.
RWE's emphasis on renewables has gone over well with investors, perhaps too well. The stock hit a 52-week high of nearly 35 euros in February, before the German stock market tanked amid the coronavirus crisis and RWE plunged to below 21 euros. The stock closed Wednesday at 24.60 euros.
Goldman Sachs had tipped the utility as a takeover target even before that decline, arguing in January that renewable energy remains fragmented and there will be a consolidation of the global industry. The Hamburg banking house Berenberg confirmed its buy rating on RWE this past week, setting a new price target of 30, but warning as well that the lower valuation combined with the renewable focus makes RWE an attractive target.
For their part, environmental activists are still protesting against RWE, and the pandemic has made their opposition, if anything, even more virulent. A blog post earlier this week on a website devoted to Hambach Forest preservation accused RWE's coal-fired plants of causing lung ailments, and thus claiming the utility could be financially responsible for Covid-19 cases in the region. The blog also called for an amnesty for protesters during the pandemic and allowing them access to food and healthcare.
Schmitz has suggested it will be time for him to step down when his contract expires at the end of June 2021 and he turns 64, making room for a younger, internationally oriented executive to lead the utility on the global renewable energy path he has set it on.
By no coincidence, RWE's chief financial officer, Markus Krebber, 47, fits the bill. The Rhineland native, who headed group finance at Commerzbank before joining RWE in 2012, was one of the drivers of the recent industry restructuring.
Krebber — who got a master's in business at Indiana University of Pennsylvania, worked for McKinsey for five years, and earned a doctorate at Humboldt University in Berlin — seems ready to head the new, renewable RWE.
Photo: Barricades left by environmentalists in Hambach Forest, 2015. Infoletta Hambach/Wikimedia.