Strong showing for Phillips 66 climate proxy encourages activists
More than half of shares voted in favor of the measure this month.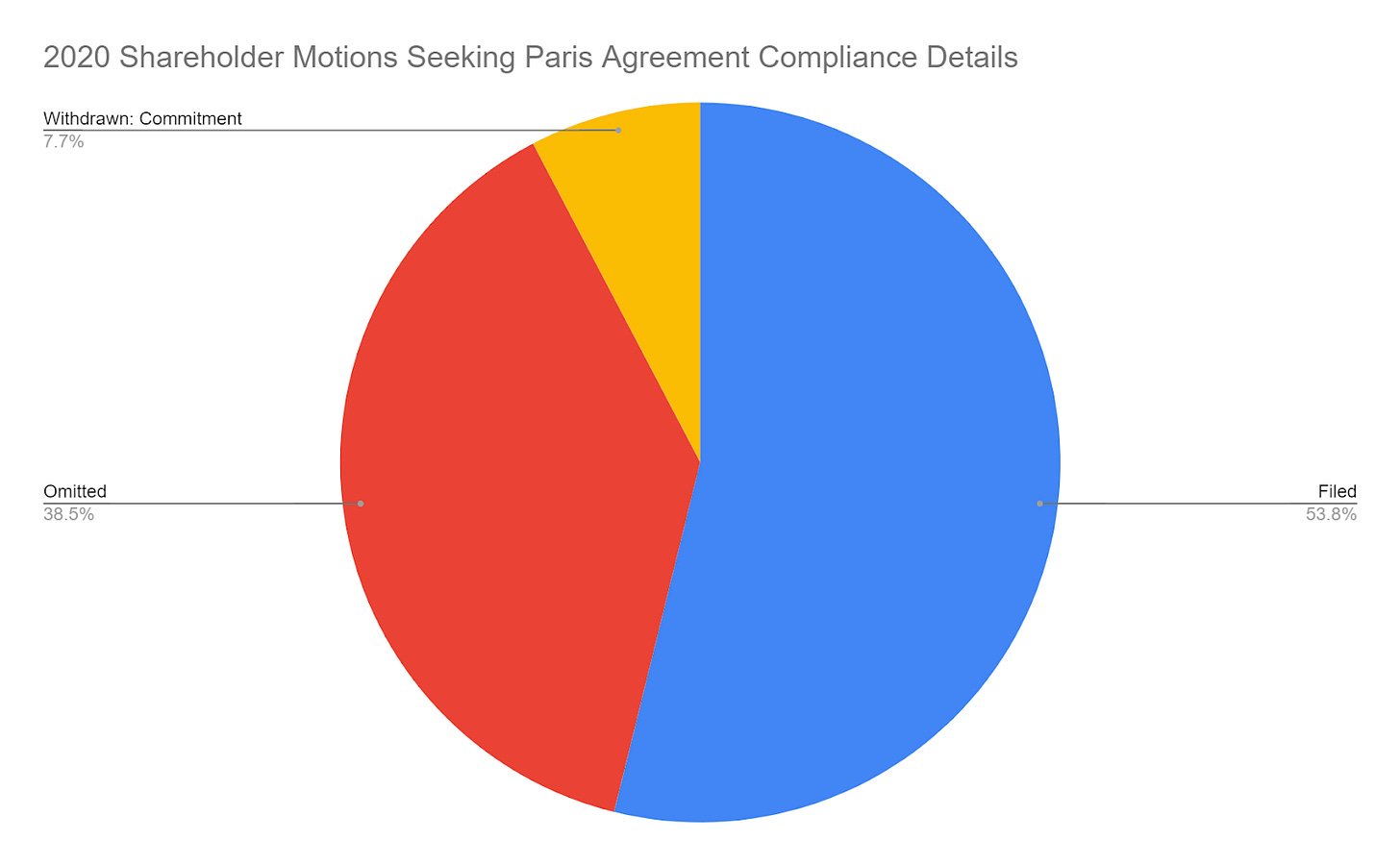 SAN FRANCISCO (Callaway Climate Insights) — Activist investors are taking heart from the strong showing for a climate-change related shareholder proposal earlier this month at Phillips 66's (PSX) annual meeting. 
The measure, seeking more information from the company on risks posed by climate change to installations in flood-prone areas of Houston, drew 54% of shares voted, according to As You Sow, the sponsor of the proposal. 
While the measure is advisory in nature, proponents are hopeful it will lead to more meaningful actions by the company and serve as a positive sign for similar measures on Chevron (CVX) and ExxonMobil's (XOM) proxy agendas later this month. 
The strong performance also suggests that large asset managers are following through on concerns about the potential impact of climate change on their investments.
"The fact that over 50% did vote suggests that investors are concerned about climate change," said Danielle Fugere, president of As You Sow. "It's a risk that shareholders want to know that companies are taking into account," she added. 
In January, BlackRock Inc. Chairman and CEO Larry Fink released a letter to CEOs of companies it manages investments in, urging them to pursue increased disclosures of risks posed by climate change.
BlackRock is among the world's largest asset managers, with $6.47 trillion in assets under management as of March 31.  BlackRock is also one of Phillips 66's largest single shareholders according to Yahoo Finance data, with 31.6 million shares, or 7.24% of outstanding stock, under management as of March 30. 
"Over time, companies and countries that do not respond to stakeholders and address sustainability risks will encounter growing skepticism from the markets, and in turn, a higher cost of capital," Fink said in his January letter. "Climate risk is investment risk," he noted.
It's a sentiment Fugere echoes, pointing out that asset managers face fiduciary responsibilities to assess risks on behalf of their clients over the long term. "What shareholders want is to know that companies are looking at risks, assessing those risks and taking action," she said.
Fugere said details of asset manager votes on the proposal, including how BlackRock voted, aren't expected until later this year.
BlackRock said it had participated in 2,200 shareholder meetings and voted on more than 18,000 proposals In a disclosure statement on its first-quarter proxy voting activities. It said it had voted against one or more management recommendations at over 30% of the meetings, including voting against over 500 corporate directors. 
The Phillips 66 proposal focused on Chevron Phillips Chemical Company (CPChem), a joint venture between Phillips and Chevron with facilities located on the Houston ship channel. Those facilities were flooded in 2017 during hurricane Harvey, prompting the plant's shutdown and the release of numerous pollutants. 
Since then, however, the company has moved to expand its operations in the area. 
In proxy materials opposing the shareholder measure, Phillips 66 said, "CPChem's current processes, programs and policies, as well as existing disclosures, address the concerns underlying the proposal, but without the unnecessary additional resources the proposal would introduce if implemented." 
Since the vote, the company has begun assessing how to incorporate additional information on risks related to its operation in the area, the Houston Chronicle reported. 
Shareholder proposals seeking information on corporate actions to comply with the Paris Accord's goal (to keep the increase in global average temperature to under 2° C.) have been among the most frequently filed climate change issues this year. Slightly more than half of the proposals to U.S. firms were still active as of last month, according to As You Sow data.