Discover more from Callaway Climate Insights
Callaway Climate Insights provides news, critical analysis and original perspectives at the intersection of global finance and the challenges of climate change. 
Over 3,000 subscribers
Sunrun takeover of Vivint sparks solar stock surge
Sunrun move to acquire residential solar rival solidifies stance ahead of Tesla in solar business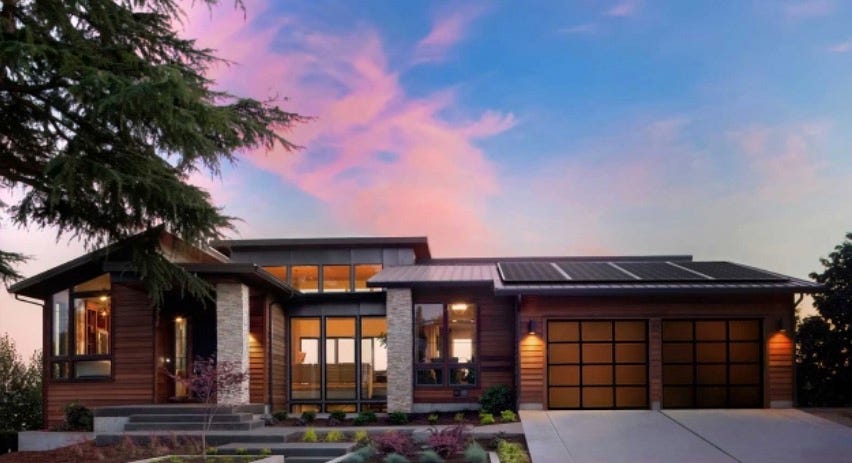 SAN FRANCISCO (Callaway Climate Insights) — Solar energy stocks have been juiced in recent days by Sunrun's (RUN) move to acquire Vivint Solar in a consolidation of the U.S. residential market. 
The Invesco Solar ETF (TAN) rose $2.13, or 5.4%, to $41.37 for the week. The upbeat tone extended to shares of  First Solar FSLR, up 7.6% to $57.49;  SolarEdge Technologies SEDG, up 7.1% to $159.44; and SunPower SPWR, up 8.8% to $9.23. Sunnova (NOVA) another publicly traded player in the space, was about flat.
When combined, Sunrun and Vivint are expected to control about 15% of the market, ahead of Tesla (TSLA), the second biggest player. Even so, those players will still only have about 20% of the overall market, leaving the potential for further consolidations to curb costs and gain market share. 
The near-term effects of the coronavirus pandemic sharply cut into what had been a promising year for residential solar installations. 
However, federal tax credits for installations are set to fall from 26% in 2020 to 22% in 2021 before phasing out entirely for 2022 — likely leading to demand from homeowners to get projects moving again quickly. In addition, California, by far the largest U.S. solar market for now, imposed a mandate which requires rooftop solar photovoltaic systems to be equipped on all new homes beginning in 2020. 
Adding to the bullish case, residential solar has reached only 3% penetration in the United States, Sunrun and Vivint said in the statement announcing their deal.  (The combined companies will have a  customer base of nearly 500,000, with over 3 gigawatts of solar assets on the balance sheet.) 
Strikingly, shares of both companies rose sharply after the acquisition announcement on July 6, with Vivint ending the week up $5.34, or 50.2%, to $15.97 for the week, and Sunrun up $7.55, or 35.4%, to $28.89. 
Part of those gains may be based on the companies' forecast of $90 million a year in annual costs savings. Other key factors may be hope the combined company will be able to hold prices steady, and that it will be able to negotiate better deals for excess power fed into electric company grids.
While the combined company will be comfortably ahead of Elon Musk's Tesla in the residential solar industry, one needn't fear for Musk. Tesla's astonishing run on better-than-expected second-quarter deliveries of its electric vehicles pushed its shares above $1,500 for the first time last week.
Photo: Sunrun.