Sustainability Stars: Arthur Mitchell
The latest installment of Sustainability Stars, by Marsha Vande Berg, a series about executives in the emerging ESG space.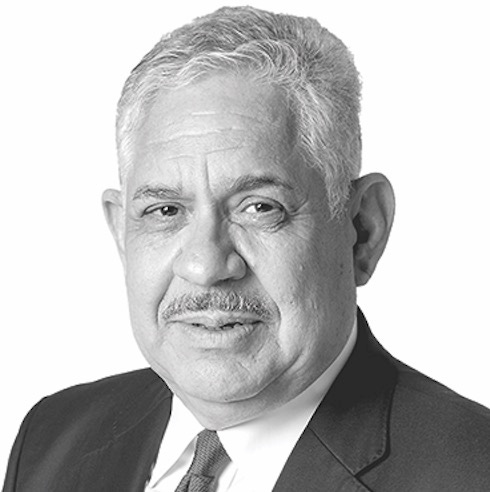 Arthur Mitchell, senior counselor with White & Case in Tokyo.
By Marsha J. Vande Berg
(Marsha J. Vande Berg is CEO of MJVGlobal Insights, serving as an educational resource to corporate and investment executives about sustainability, governance and political economies. As CEO of Pacific Pension and Investment Institute, she worked closely with global pension executives, particularly in the Asia Pacific. A Stanford Distinguished Careers Fellow, she teaches, writes for international publications and is a frequent forum and webinar speaker. Reach her on LinkedIn or Twitter.)
SAN FRANCISCO (Callaway Climate Insights) — Arthur Mitchell brings a uniquely global and Japanese perspective on ESG to his work as senior counselor with White & Case in Tokyo. He is engaged with public policy and industry discussions on sustainability, corporate governance and the pace of ESG adoption as a core business and investment strategy. The former general counsel of the Asian Development Bank also serves as independent director on two boards of prominent Japanese public companies. 
We asked Mitchell about changing expectations for corporations today having to do with stakeholders and the corporate social license to operate while also making money for shareholders. He replied: 
"The Covid-19 pandemic has caused disruption around the world and has brought heightened awareness for the need to address ESG issues," Mitchell said. "Some are drawing a link between the pandemic and climate change and, without a doubt, the crisis has shed a light on social inequalities as the crisis has had a larger impact on those in lower income brackets and in emerging market countries. Covid-19 has demonstrated the importance of embracing ESG more than ever." 
In June, it was announced that an ESG Study Group in Japan comprised of private sector companies will carry out research related to information disclosure to create a mechanism to establish harmony between the sustained development of society and the individual efforts of companies to enhance corporate value and growth. At the time of its creation, the ESG Study Group had 19 private sector companies from a variety of industries, such as Hitachi, Ltd., Goldman Sachs Japan Co., Ltd., Mitsubishi UFJ Financial Group, Inc. and Sumitomo Mitsui Trust Asset Management Co., Ltd.
While the "social license to operate" is not a legal requirement, it reflects the implicit understanding of the relationship between a business in the marketplace to sell goods and/or services and the multiple resources it depends on to both do business and remain competitive long term. Attention to one's social license in this era of intense social media transparency goes to the heart of mitigating corporate reputation risk, maintaining a culture of quality and practicing strong values and in the process, achieving long-term sustainability. For example, leading institutional investors such as CalPERS, Schroders (SHNWF) and BlackRock (BLK) are asking their shareholdings and their auditors to include disclosures about material climate risks in their financial statements. As the old saying goes, what gets measured gets managed.
From our Q&A with Mitchell:
When and how did sustainability as we think of it today first become an interest? 
Mitchell: Prior to joining ADB, I spent most of my career as a finance lawyer in the private sector. I became exposed to the development challenges in numerous Asian countries during my tenure at ADB and came to appreciate the importance of good governance. I also learned about the importance of maintaining the right balance between the interests and concerns of multiple stakeholders and how to achieve results even when systems and ways of thinking are evolving. Sustainability requires a constant effort to improve outcomes.
What would you like others to learn from you and the actions you've taken?
Mitchell: Earlier this year, I headed a task force for the American Chamber of Commerce in Japan on corporate governance in the post-Covid-19 world. The task force concluded that the corporate governance reforms that have taken place in Japan over the past few years are real and that the best companies are paying attention to providing consistent returns to their shareholders while satisfying the needs of their customers, employees and society in general. It is important for all corporate directors to keep a critical eye on current and emerging risks, such as climate change. ESG will become one of the pillars upon which the effectiveness of corporate managers is based and will play a part in compensation packages.
How do you describe ESG's true value proposition?
Mitchell: There still seems to be some debate about the profitability of ESG-oriented investments but it is clear that the risks associated with climate change are real. Management must pay attention to the bottom line for the benefit of all stakeholders but equally pay attention to the risks that may undermine the long-term viability of the business. For the time being, disclosures about climate risks are voluntary in most countries, including Japan but I can foresee a time when new regulations will become mandatory for publicly listed companies. Currently there are too many voluntary standards which provide incompatible metrics so this makes compliance extremely difficult for companies. New sector-specific but global disclosure standards are required to allow investors to make realistic comparisons across industries and among companies.
Can the sustainability momentum be reversed?
Mitchell: As you know, it is entirely possible that policy actions may be taken to make it more difficult to use ESG as an investment criteria. A recent proposal by the U.S. Department of Labor seems intended to do just that. On the other hand, there is no doubt the companies with good corporate governance practices provide better results. This means that management must focus on the real risks to the bottom line over the long-term. Definitions of sustainability may differ among people and companies but the long-term goal in the same — survival amidst competing interests and a changing environment. Given the long-term risks to the prosperity of our companies and our countries, continuous efforts to improve ESG are vital. There is no turning back.