Discover more from Callaway Climate Insights
Callaway Climate Insights provides news, critical analysis and original perspectives at the intersection of global finance and the challenges of climate change. 
Over 3,000 subscribers
These sustainable funds aren't just for 'bunny huggers' anymore
This is a special story for Callaway Climate Insights subscribers. If you like it, please share. If it was shared with you, please subscribe. -- David Callaway.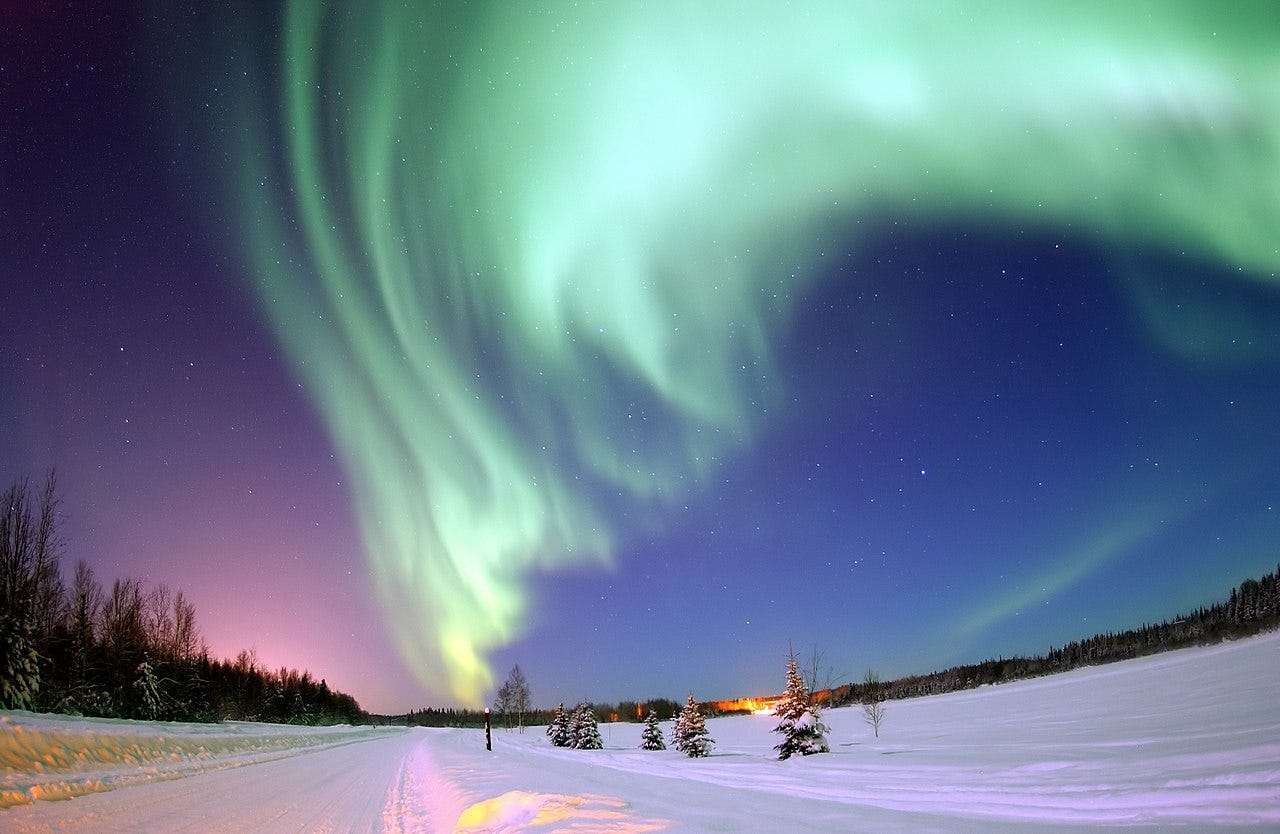 BOSTON (Callaway Climate Insights) — When it comes to shareholder engagement — also known as active ownership — few investment firms practice what they preach as much as Pax World Funds. 
In fact, in 2019, among the 15 largest sustainable equity funds, just two funds supported 100% of the resolutions calling for better transparency around issues such as climate risks, human rights risks in supply chains, environmental stewardship, political influence and gender pay inequality, as well as measures and policies that address diversity and the management of these risks. 
And one of those funds was Pax Large Cap (PAXLX). (See top 10 holdings and performance recap, below.)
According to Jon Hale of Morningstar, active ownership or shareholder engagement — how a fund engages with the companies it owns, votes proxies, and seeks to provide measurable impact beyond financial returns — is an increasingly important part of a sustainable investment strategy.
In an interview, Julie Gorte, senior vice president for sustainable investing at Pax World Funds, said the firm has long been a leader in investing in the transition to a more sustainable economy. Pax World Funds, with $4 billion in assets under management, is based in Portsmouth, N.H., and is a part of U.K.-based Impax Asset Management Group, which had $17.9 billion AUM as of March 31.
And shareholder engagement is a big part of that history and leadership. Such efforts, Gorte wrote in the firm's Engagement Report 2019 report, are meant to do two things: improve a company's financial performance and improve a company's sustainability performance.
As for her role at the firm, Grote had this to say: "I am a dot-connector. What I do really is connect dots between sustainability and economic and financial performance. And I do it very systematically."
Listen to our interview with Grote. 
Climate change, not surprisingly, motivates much of Pax World Funds' shareholder engagement. According to Gorte, we — here on Earth — are in the midst of the sixth great extinction on our planet, and unlike the first five, this one is our fault: "Our greenhouse gas emissions have raised earth's average temperature, and that change has changed weather patterns, sea levels and natural habitats," she wrote in the Engagement Report.
Yes, she wrote, many investors and companies still regard climate change as posing long-term rather than imminent risks, and, therefore, don't use them to inform decision-making today. "We disagree: We see climate change as posing risks right now, and while these risks will continue (and increase) over the longer term, we believe they should be integrated into strategic plans and investment decisions today. Our engagements with companies are aimed at getting them to recognize and report these risks, set targets for reducing emissions, and invest in low- or zero-carbon assets."
Read: Pax World Funds Persuades Finance and Tech Companies to Close Gender Pay Gap and  Pax World Takes Action To Close Gender Pay Gap At US Companies.
Sideshow for 'bunny huggers'
In the interview, Gorte said sustainable investing was for many years a sideshow for "bunny huggers." And for many years, investors and Wall Streeters thought that while it was fine to invest with your values, you were not going to get competitive returns. "It will cost you, you'll get inferior performance, et cetera," she said.
But all that changed in the past five years or so. And now ESG funds are outperforming conventional funds. "I think the weight of the empirical evidence showing that sustainability not only doesn't cost you, but it's more likely to outperform than underperform when you incorporate it in a portfolio has finally persuaded a lot of the skeptics," she said.
Like many funds, the Pax Large Cap fund is down year-to-date through April 9, but it outperformed the Standard & Poor's 500 stock index, its category and an index, according to Morningstar. Year-to-date it's down 11.75% while the S&P 500 is down 13.65%, the category (which comprises 1,440 funds) is down 14.77% and the index is down 13.77%. Read Pax Large Cap Fund Individual Investor (PAXLX) Performance.
Read Sustainable Funds Weather the First Quarter Better Than Conventional Funds.
Gorte also addressed the influx of new ESG funds and the rise of what's been called greenwashing. Greenwashing, as defined by Investopedia, is the process of conveying a false impression or providing misleading information about how a company's products are more environmentally sound.
"The world is full of greenwashers," she said. "Now, a lot of the new assets that are coming into ESG are absolutely genuine. They are really about sustainability and they mean it. But there are also some people out there who are more than willing to call what they do sustainable investing if it makes them trendy."
Gorte discussed the Securities and Exchange Commission's recent request to ESG funds to explain their methodology. "The SEC is perfectly capable of doing a very good faith hardheaded investigation and they may find that some firms don't have a sufficient explanation or a credible explanation of what sustainability means or how they incorporate it into their portfolios," she said.
She's not sure, however, it's a good faith effort on the part of the SEC. "If it is, great," she said. "I do think that there is some virtue in looking into whether sustainability is just the name on the marquee or if it's real, if it goes to the DNA."
Focusing on climate change
As for shareholder activism and engagement, Gorte discussed Pax Word's current efforts to address climate change. In essence, Pax World focuses on companies in the most carbon-intensive sectors to persuade them to adopt higher standards when it comes to reducing emissions and mitigating climate change.
Specifically, Pax World asks management to track and report their greenhouse gas emissions, establish emissions reduction targets compatible with limiting future warming to 2 degrees Celsius and assure that their boards understand the business risks associated with climate change.
And this outcome is typical of its shareholder engagement: Pax World Funds filed a shareholder proposal with Kaiser Aluminum (KALU), asking the company to publish a sustainability report describing its policies, strategies, performance and goals on certain sustainability issues, including climate change. Kaiser agreed to expand its public sustainability disclosures and published its first sustainability report in 2019.
2020 proxy voting guidelines
Most recently, Pax World Funds updated its proxy voting guidelines in March 2020. In the report, the company noted the following with respect to climate change:
"Pax World believes that well-managed companies are transparent about their own contributions to climate change and report on their own mitigation and adaptation efforts. We also believe that every company has a role to play in reducing the use of fossil fuels. Pax World will generally vote in favor of proposals that request that companies disclose their potential risks from climate change, or that request disclosure or development of policies or programs to mitigate their climate change risk and impact."
"I think the thing that makes our proxy voting guidelines sort of interesting and unique is that they cover sustainability in some depth," said Gorte.
As for the future, Gorte believes sustainability has become "increasingly divisive politically."
But it need not be. We need to stop burning fossil fuels, she said. We need to have a more sustainable and caring society. And a rising tide will lift all boats, including investor's boats. "So, you can do better financially that way," she said. "But you can also do better as a community of people or community of place or community of interest by being more sustainable. So I think that the good news that I want to impart to people is that their sustainability is something that if you go ahead and grit your teeth and commit to it, you're going to be really glad you did. It'll take you a lot of good."
To be sure, it's not easy for investors and companies to focus on a long-term problem like climate change. "Right now that wolf (at the door) is the coronavirus," she said. "In 2008, it was the credit crisis… There's always some crisis, right? That keeps you from focusing on the termites in the basement, which is what climate change is. Climate change is a slow-motion catastrophe. And that is actually the kind that the human race is absolutely the worst at solving."
But solve it we must.
Yes, companies are moving in the right direction, she said. Unfortunately, "we're just not moving fast enough," she said. "So, to me all this doom and gloom is just inspiration to roll up my sleeves still farther."
Pax Large Cap at a glance: top 10 holdings:
Apple (AAPL)

Microsoft (MSFT)

Amazon.com (AMZN)

Procter & Gamble (PG)

Merck (MRK)

JPMorgan Chase (JPM) 

Ingersoll-Rand (IR)

AT&T (T)

Alphabet Class C (GOOG)

Alphabet A (GOOGL)
Trailing Returns

(About the author: Robert Powell, CFP, is a longtime financial journalist whose work appears regularly in TheStreet.com, USA Today and AARP. He is the editor of TheStreet's Retirement Daily. He can be reached at rpowell@allthingsretirement.com.)
Photo: Northern lights, above Bear Lake, Alaska. Sr. Airman Joshua Strang, USAF.