Discover more from Callaway Climate Insights
Callaway Climate Insights provides news, critical analysis and original perspectives at the intersection of global finance and the challenges of climate change. 
Over 3,000 subscribers
Virginia first Southern state to commit to clean energy targets
Center for American Progress report on state's efforts cites sector-by-sector activity.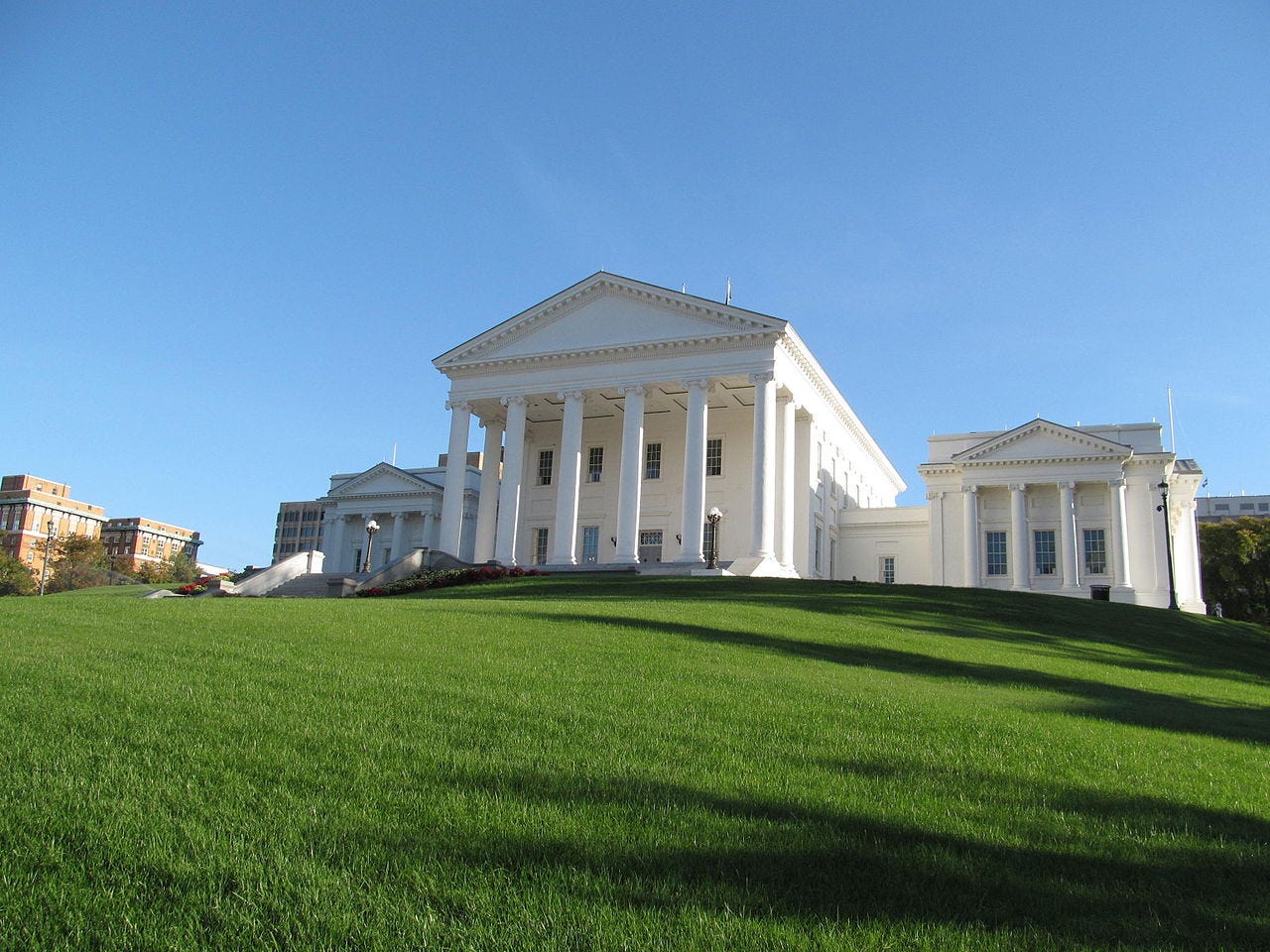 SAN FRANCISCO (Callaway Climate Insights) — Virginia on Thursday was lauded as the first Southern state to enact clean energy legislation, joining a growing list of states setting their own climate policies in support of the Paris Agreement of 2015, despite President Donald Trump's intention to withdraw the nation later this year.
After passing the Virginia Clean Energy Act earlier this month, the state was recognized at an event by the Center for American Progress, a non-profit think tank, which presents a liberal viewpoint on economic and policy issues. The act requires the state's two major power companies to be carbon-free by 2050 and for almost all coal-fired power plants to close in the next five years.
Virginia, one of the original centers of the country's coal mining industry, joins a list of 14 other states and territories, representing more than half the U.S. population and half its annual emissions, in setting these environmental targets. Other states include Washington, Colorado, New York, Illinois, Maine, and Hawaii. All of the states to date are regarded as blue states. Colorado and Illinois both participated in the event.
The event and new report on state-by-state efforts follow a major report last October called A 100 Percent Clean Future. That paper carried the states past the targets of the Paris Agreement, which requires updates from member countries during the course of this year. 
"Paris is no longer even the North Star," said Bidisha Bhattacharyya, deputy director of climate and energy policy at the center. "The states that we highlight are looking at 100 percent clean power and six states are going net-(carbon) neutral by 2050."
Bhattacharyya said the Intergovernmental Panel on Climate Change report, which lowers the global temperature target to 1.5 degrees Celsius growth from the 1.5 to 2 degrees set out in the Paris agreement, has become the new goal.
The full list of states and territories committed to the net-zero goals by 2045 or 2050 is: California, Colorado, Connecticut, Hawaii, Illinois, Maine, Nevada, New Mexico, New Jersey, New York, Virginia, Washington, Wisconsin, the District of Columbia, and Puerto Rico.
The goal behind the research it is "to highlight how states are road-mapping assignment and leadership" in responding to climate change and what lessons can be learned that can be passed up to the federal level said Rita Cliffton, co-author of the new report.
The event, held virtually, was co-sponsored by the League of Conservation Voters.
Above, Virginia State Capitol, Richmond, Va. Photo: Doug Kerr/Wikipedia.