Discover more from Callaway Climate Insights
Callaway Climate Insights provides news, critical analysis and original perspectives at the intersection of global finance and the challenges of climate change. 
Over 3,000 subscribers
Write your own ESG investing standard
Robert Powell writes that investors will need to do their homework to align standards for ESG, and to avoid greenwashing. Plus, his podcast with Anthony Davidow.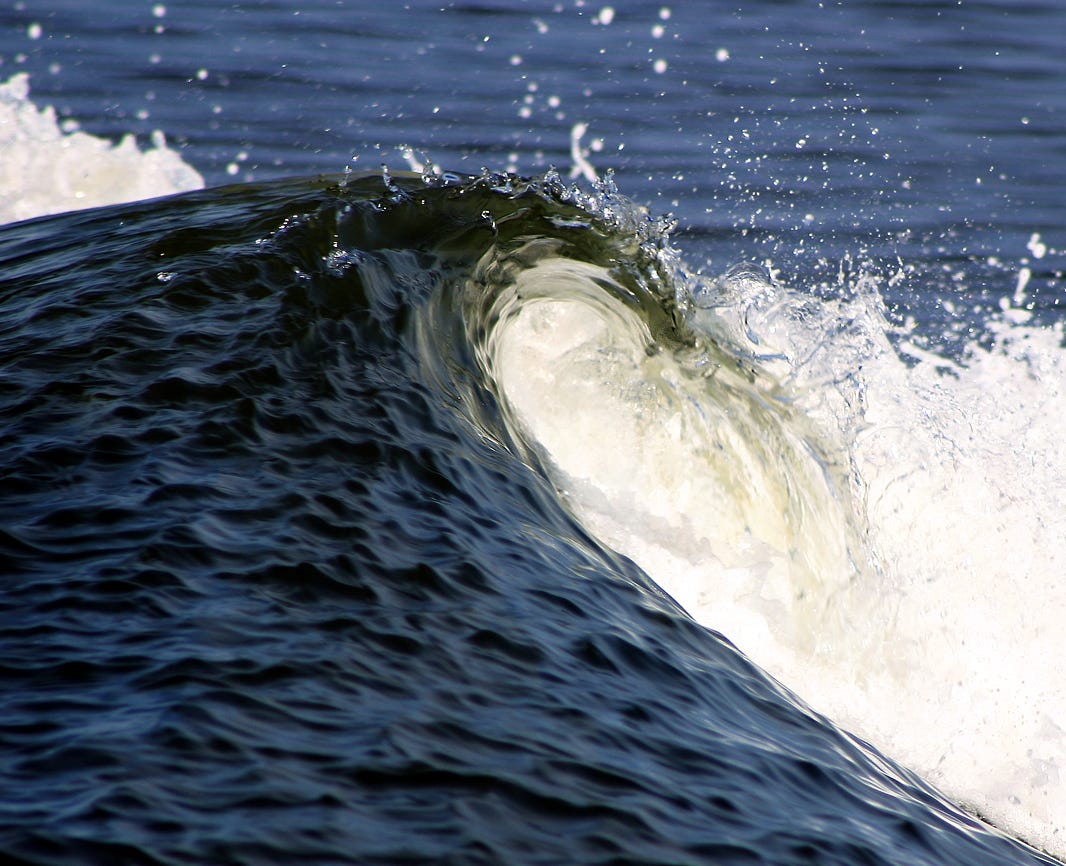 BOSTON (Callaway Climate Insights) — If you're all in on ESG investing or about to jump on that bandwagon, there's something you should know. There is something called "greenwashing" that's lurking behind many ESG funds/ETFs.
Greenwashing is, in essence, the practice of putting lipstick on a pig. It's the art, as a recent InvestmentNews cover story described it, of "painting an eco-friendly face on funds of dubious environmental benefit." Read ESG's unsustainable irony: A lack of transparency and Green screen.
So, now the question is this: If you're inclined — as many have already (investors poured $20.6 billion into sustainable funds in 2019, according to Morningstar (more than three times the flows for 2018) to invest in environmental, social and governance funds/ETFs what do you need to know about greenwashing?
Well, let's start with a quote from InvestmentNews: "The most salient anecdote appears to be a case of unintentional malfeasance, a situation created by a lack of standards."
Now we might not agree that what's going on is unintentional. Consider one example in the InvestmentNew package: A firm launched an ETF with the words "fossil fuel-free" in its name but had to change it after some blowback. The fund in question no longer invests in fossil-fuel companies in the Carbon Tracker 200. By the way, there seem to be several other ETFs masquerading as "fossil-fuel-free." Strikes me that this is a case of intentional malfeasance. Read Fossil Fuel Free ETFs That Aren't. And check out @FossilFreeIndxs.
To be fair, Europe is ahead of the U.S. in coming up with standards, with definitions. But it's far from perfect. 
And several firms, including Morningstar, MSCI and As You Sow, rate ESG investments. But, alas, "there's no consistency," according to InvestmentNews and others.
Among other things, "The nomenclature is confusing. There's a need for better education with respect to the terminology — SRI, ESG, impact and sustainable investing," says Anthony Davidow, chair of the Investments & Wealth Monitor's editorial advisory board. "And there's inconsistency in the screening methodologies used. We need better tools to help define success — ESG scores, performance measurement, overall impact, etc." 
What to do? In the absence of standards and consistency should you create your own standards to invest by, or review those which are closest to your definition of ESG and adopt those? Or should you do something entirely different?
Investors and/or advisers need to look at several sources and come to trust and align with one or a combination, says Andrew Behar, the CEO of As You Sow and author of Shareholder Action Guide. 
"I do admit that we are in the messy period where you may find Morningstar giving a high score and MSCI going the opposite direction. This is generally based on the company not doing a good job on disclosure so two humans had to figure it out themselves and came to different conclusions," he says. "My hope is that companies look at their scores and when they see disagreement they take it upon themselves to be more transparent."
The ESG data providers including Sustainalytics, Bloomberg, True Value, MSCI and others are moving into sync as more companies provide more and better data. Plus, the recent adoption of SASB and GRI are helping to standardize definitions and reduce the discrepancies, he says.
To be sure, the ESG data providers are pushing in the right direction. For instance, here's a letter As You Sow sent to 3,000 companies on diversity disclosure precisely because the data was so thin that the scores were all over the place. And Morningstar introduced last year an updated methodology underlying its Morningstar Sustainability Rating, which uses company ESG assessments from Sustainalytics to evaluate portfolios and then to compare portfolios with their peers.
So, the good news is this: Behar expects that this will all "settle out in the next few years."
The bad news: It's not yet settled and you're pretty much on your own to learn how to be an ESG/Impact/Sustainable investor. "The bottom line is advisers and investors need more education," says Davidow.
(About the author: Robert Powell, CFP, is a longtime financial journalist whose work appears regularly in TheStreet.com, USA Today and AARP. He is the editor of TheStreet's Retirement Daily. He can be reached at rpowell@allthingsretirement.com.
Photo: Malene Thyssen/Wikimedia.