ZEUS: Biden's first 100-days climate push
What a Biden administration needs to do right a way to take control of the climate story again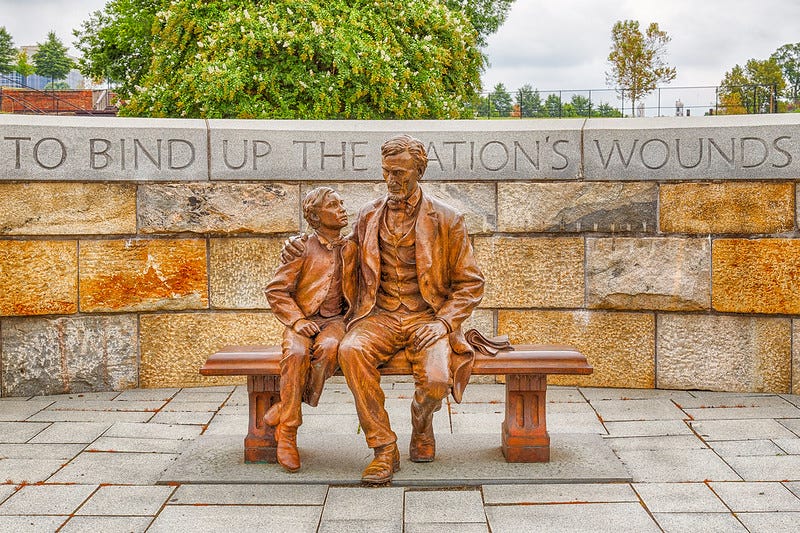 (David Callaway is founder and Editor-in-Chief of Callaway Climate Insights. He is the former president of the World Editors Forum, Editor-in-Chief of USA Today and MarketWatch, and CEO of TheStreet Inc.)
SAN FRANCISCO (Callaway Climate Insights) — Before the cheering crowds subside and the militias go home. Before the Electoral College makes it official. Before President Trump even leaves the White House (if he does), a President-elect Joe Biden will need to jump into the climate emergency with two big, splashy feet.
As America lines up to vote early over the next several days, and wildfires burn in Orange County and another hurricane hits New Orleans, the scope of the changes a new president will need to make right away is becoming dramatically apparent. Anyone expecting Biden to straddle the line on energy policy, which he has done to some effect during the campaign, will wish they had never heard the term "oil transition."
Here are five things a President-elect Biden will need to do before his inauguration on Jan. 20.
Rejoin the world. This will take nothing less than a statement during his victory speech that the U.S. will rejoin the Paris Agreement as soon as possible. A climate ambassador cabinet position should be created to run point with other nations to bring us up to date on all climate treaties and re-establish American leadership. Al Gore? Jerry Brown? Maybe 10 years ago. Should be a woman, preferably with finance experience. Anne Simpson at CalPERS comes to mind. Meg Whitman? She's got some free time all of the sudden, and checks some cross-party boxes.

Announce all Trump environmental rollbacks to be discontinued and ongoing litigation around them ended. A lot of damage was done, but fortunately about 80% of the plans never got past the courts. Use executive orders fast and furiously, whether or not the Senate swings left during the election.

Install a powerful Treasury Secretary with a plan to overhaul financial regulatory agencies to take the threat of systemic climate risk seriously. Evergreen Action, a climate advocacy group with close ties to Biden, issued a report Wednesday with several specific goals, including re-arming Dodd-Frank and ordering expansive disclosure rules. Sen. Elizabeth Warren has been mooted but would be viewed poorly by Wall Street, which the new president needs on his side. Lael Brainard, a member of the Federal Reserve Board of Governors, has also been discussed. She would bring the stamp of central bank authority and Wall Street respect to the position. And likely be a big help when Biden gets a chance to appoint a new Fed Chairman in two years to replace Jerome Powell. Warren, by the way, would be a great climate ambassador, but she would probably decide she could do more in the Senate, at least until the remainder of her term. She could serve on a presidential climate council, which has been discussed.

Flip the tenor of the tech debate from one of privacy and content moderation to aggressive clean tech solutions. Name Bill Gates, or Carly Fiorina — or Whitman — to a high-profile global position representing tech as a solver of global problems, not always a creator. Again, someone with a business background who knows the ins and outs of both the climate emergency and Silicon Valley. The debate over the tech CEOS, playing out on my television as I write, is going nowhere. Tech will always be a step ahead of policy and regulation. Use it to our advantage.

Finally, the role of secretary for the Department of Energy will likely be the most important role in the Biden cabinet. Trump left Energy basically to rot, first with former Texas Governor Rick Perry and then under Dan Brouillette, both skilled at appeasing fossil fuel companies. It's hard to believe it's only been 20 years since Vice President Dick Cheney was taking energy advice from Enron CEO Kenneth Lay. The new DOE chief will preside over the most important transition of American business since the Industrial Revolution. Former presidential candidate Jay Inslee has been mentioned, or Elizabeth Sherwood-Randall. The short list is reportedly quite long. At stake is the ability of America to lead the fossil transition in a way that creates jobs and cuts power costs and pollution. Expect a lot of activity around this one.
By the way, should Trump pull off re-election, things won't be status quo. He will institute a far-reaching reshuffle of his own cabinet and regulatory chiefs to push through his vision of economic power for the next term. Reports this week that scientific studies are being systematically suppressed, and top scientists are being fired from respected agencies such as the National Oceanic and Atmospheric Association will surge in the weeks following the election, as the Paris Agreement fades from the headlines.
Either way, as Covid-19 rages this winter, the battle over the climate emergency will begin to step out of its supporting role into the priority existential threat that it is, no matter who is president. A combination of tech and finance expertise will be needed to help mitigate the worst of the damages. How we muster that expertise will in large part be determined in five days.
Above, bronze grouping depicting Abraham Lincoln and his son Tad at the Richmond National Battlefield Park Visitor Center. Photo:
Mobilus In Mobili
/flickr.